Zipper High Speed Doors vs. PVC Fast Rolling Shutters: A Comprehensive Comparison
In various industries and daily life, rapid roll-up doors offer essential functional advantages, including thermal insulation, dustproofing, sound insulation, insect resistance, and fireproofing. When it comes to high-speed door options, many individuals are familiar with PVC fast doors. However, the key question that often arises is the difference between PVC fast doors and zipper high-speed doors. In this article, we will provide a concise comparison of these two options.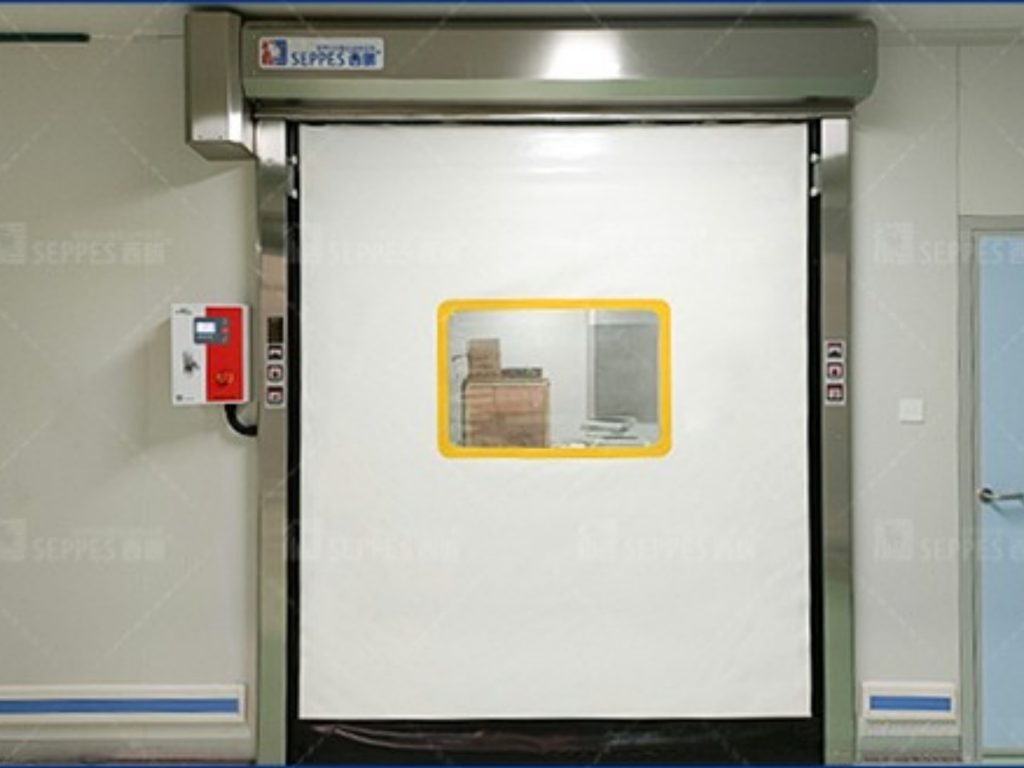 The difference between PVC fast doors and zipper high-speed doors
Enhanced Wind Resistance and Self-Repair Capability
PVC fast rolling shutter doors feature a windproof rod with an aluminum alloy bottom beam at the bottom edge, offering commendable wind resistance. However, their weight makes them susceptible to collisions. In contrast, high-speed zip doors incorporate a PVC soft curtain material on the bottom edge, which not only enhances wind resistance but also provides collision prevention. Utilizing a double guide wheel system, these doors can self-repair during operation, resulting in cost and maintenance time savings.
Thicker Double-Layer PVC Curtains for Superior Wind Resistance
Both PVC fast doors and high-speed zip doors utilize PVC curtains. However, high speed zip doors employ thicker double-layer PVC curtains due to their gear-engaged link guide rail system. This unique design, often referred to as a zipper-type fast door, offers improved wind resistance. Nevertheless, frequent collisions may pose challenges in achieving complete repairs, necessitating a focus on proper usage.
Enhanced Air Tightness and Thermal Insulation
High speed zip door boast superior air tightness compared to PVC fast doors, thanks to their innovative zipper guide rail structure. While PVC fast doors rely on brushes to seal gaps along the guide rails, these gaps tend to increase over time, resulting in reduced performance. In contrast,high speed zip door incorporate an embedded metal structure within the zipper, ensuring durability. Consequently, the thermal insulation performance of high-speed zip doors surpasses that of PVC fast doors, effectively preventing surface frost.
In summary, both high speed zip doors and PVC rapid roll-up doors have their unique advantages. Zipper high-speed doors excel in anti-collision properties, wind resistance, thermal insulation, and safety. On the other hand, PVC fast doors offer benefits such as energy efficiency and high-speed operation, enhancing work efficiency and garnering praise and support from users. When making your choice, carefully consider your specific needs and priorities to select the door that best suits your requirements. Nippon Paint Co., Ltd., a Fortune 500 company, chose SEPPES as their industrial door supplier.