How to choose a useful high speed door?
High speed doors are widely used in food, chemical, textile, electronics, supermarkets, refrigeration, logistics, warehousing and other places. The high-speed door has various functions such as heat preservation, cold protection, insect protection, wind protection, dustproof, sound insulation, fire prevention, deodorization, lighting and so on. In addition, it has the advantage of meeting high-performance logistics and cleaning premises. Save energy, automatically open and close at high speed, improve operational efficiency and create a better operating environment.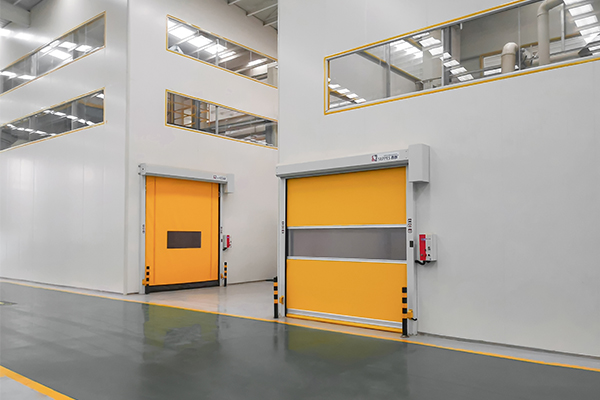 The high speed door is available in many colors, such as yellow, white, blue, red, orange, transparent, etc. The see-through window can be rectangular or oval, which can improve the security of the fast shutter door and facilitate indoor management. The bottom end of the fast rolling shutter door is equipped with elastic PVC base cloth, which can be closely combined with various uneven ground. There are sealing brushes on the inside of the track of the door, which can reduce noise and improve the sealing effect.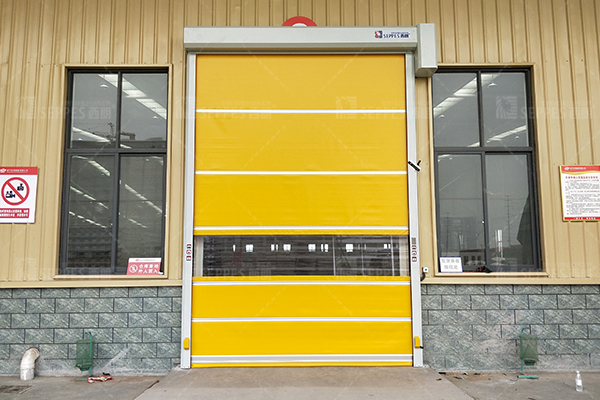 When purchasing a fast rolling shutter door brand of fast rolling shutter door, you need to know: whether the fast rolling shutter door supports the manual function, it is more convenient to open manually when the power is off. When the power is cut off, the clutch can be rotated 90 degrees and operated by hand push. The fast rolling door should slide without inertia and have double-sided automatic clamping and locking. In order to improve the smooth operation of the high-speed rolling door and the tension of the high-speed rolling door, the factory adopts the production and installation process of driving 8 wheels back and forth and rotating a row of gears; observe whether the structure of the high-speed rolling door is accurate, whether the lubrication is good, and compare its heat dissipation. In some cases, the use of full gear rotation, no chain, no belt, can improve the overall service life of the fast rolling shutter door.