Why is the aluminum high speed door insulated?
Aluminum high speed doors are suitable for logistics channels that require frequent high-speed switching. It can save enterprises a lot of energy loss due to air circulation. One of its most notable functions is insulation. So which materials of this product make it have the function of heat preservation. details as follows.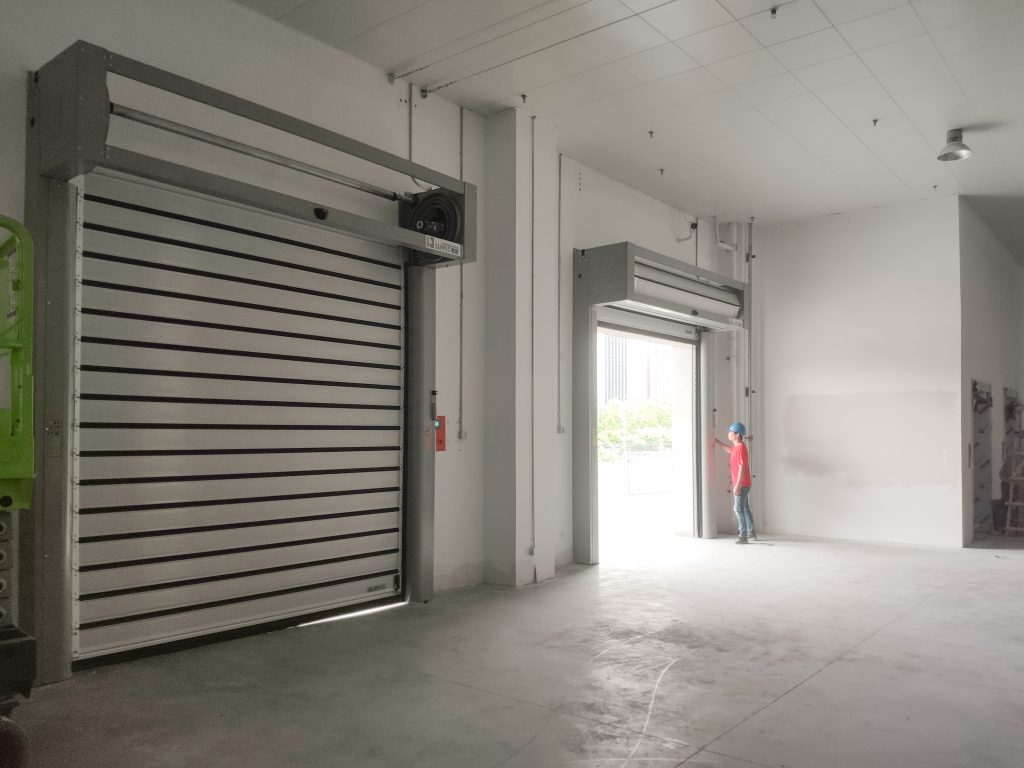 Insulation Factors of Spiral Doors
Door panel material: The door panel of this product is made of aluminum alloy, and the interior is filled with polyurethane foam. The total thickness of the door panel is 40 mm, which has a good thermal insulation effect.

Good sealing: The bottom, top and both sides of the product are sealed with EPDM strips, which can effectively isolate indoor and outdoor air convection and reduce energy loss.

Fast running speed: The running speed is the unique advantage of this product. The faster the door runs, the faster it can cut off the two gas convections. In the actual use of general hard fast rolling doors, the use speed is between 0.6 m/s–1.5 m/s (the opening speed of the hard fast rolling doors of SEPPES Door Industry is as high as 2.5 m/s).
The door panel material of the aluminum high speed door, the tight sealing and the fast running speed all have the characteristics of heat preservation. The product also has the functions of energy saving, sealing, high efficiency, wind resistance and environmental protection. Many businesses will choose to install this product.