Why do factories install fast roll up door?
Fast roll up door have been popular for many years, especially in production enterprises. There must be this product between workshops. If it is a food or pharmaceutical company, it must be isolated with a fast rolling door to prevent the product from being polluted again. There are also certain industries that must install fire doors. The factory is going to be put into production. Without the fire door acceptance, it will not pass, and the factory cannot start. So factory installation of this product is very important, and here are some reasons.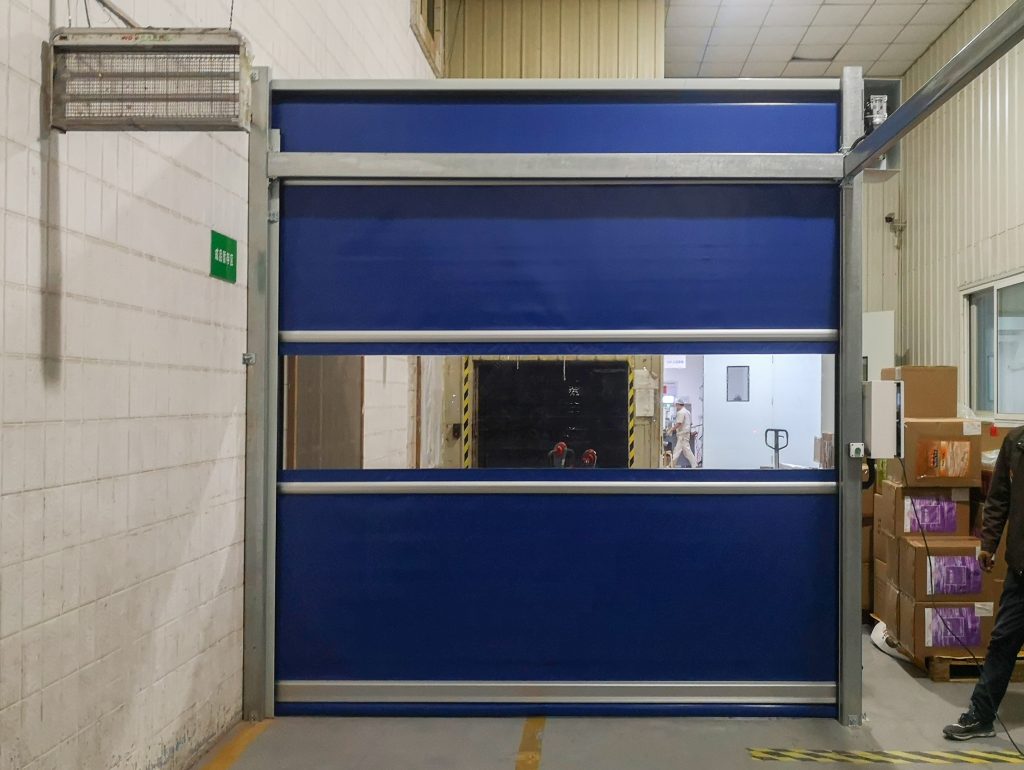 Reasons for factory installation of fast rolling doors
Fast rolling doors can improve product quality and contribute greatly to reducing energy consumption.
First of all, the fast rolling door automatic closing system makes it unnecessary to constantly open and close the door in places where consignment forklifts often enter and exit, such as logistics access doors. This can maintain the cold and warm air temperature in the workshop with 60%-80% efficiency. Only slight temperature changes are allowed, and secondly, it can be found that most annoying and harmful insects cannot pass through the fast rolling door. This makes it easier and easier to keep the production floor hygienic.
If fast rolling doors are installed in precision machinery factories, precision electronics factories, food factories and other places. They can effectively shield the dust outside and keep them clean at a level of 60-80%.
The installation of fast roll up door in factories can not only meet the frequent daily entry and exit of enterprises, but also ensure the safety of enterprise personnel entering and exiting and the cleanliness of workshops.