Why can spiral speed door replace old factory doors?
Before factories, translation doors or rolling gates were generally installed as factory doors. However, with the continuous development of science and technology, these doors have been replaced by intelligent and beautiful spiral speed door. So, what are the characteristics of this product that can be loved by so many customers? The following will introduce you in detail.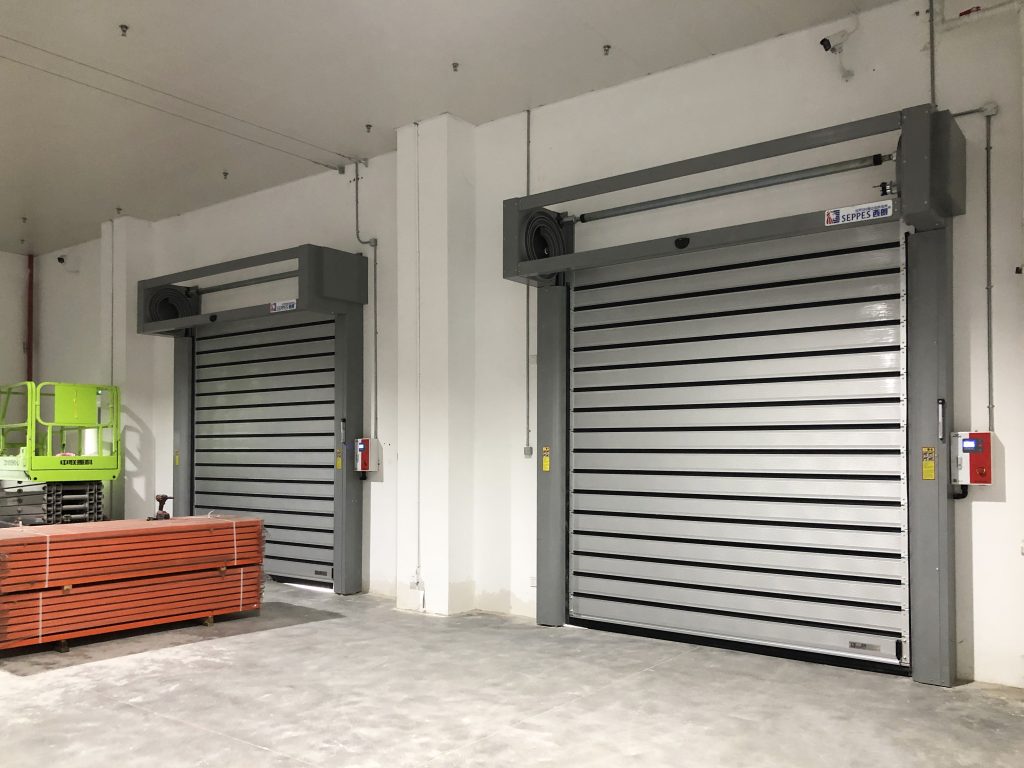 Reasons for customers to choose high speed spiral door
1.Strong wind resistance and anti-theft performance. Traditional rolling doors and swing doors have no resistance to strong storms, typhoons, or leaks. The high speed spiral door adopts a 4 cm thick door panel, all of which are sealed with high-quality rubber. The ability to resist wind and pressure reaches 10-12 grades, and it can stand upright in typhoon storms.
2.High intelligence and quickness, the spiral door uses the German Philips servo system. It has a multi-functional compatibility port, which can be linked with welding equipment, AGV trolley, and automation equipment. The switching frequency can reach 1,000 times per day, and the speed can reach 1-1.5m/s, and the auxiliary production and transportation efficiency is high.
3.Good safety and anti-oxidation, the door frame is made of all aluminum alloy. Abandon the traditional steel spray paint, strong corrosion resistance and rust resistance. It can be used in high environmental grades and harsh environments. The aesthetics of the door body will not be affected by the environmental weather.
Among the industrial doors, the spiral speed door is extremely practical, beautiful and functional, and it is the first choice for the doors of factories and warehouses in all walks of life. Of course, you must choose a first-line manufacturer with good brand quality, good after-sales service, complete qualifications, rich experience, and strong strength, so that the quality and service life can be guaranteed.