What is a roll fast door?
The roll fast door can quickly isolate the air convection to ensure the air quality of the workshop reaches the dust-free level. It has the functions of energy saving, environmental protection, heat preservation, moisturizing, dustproof, windproof, sound insulation and anti-odor. It can meet the requirements of high-performance logistics and clean workshops.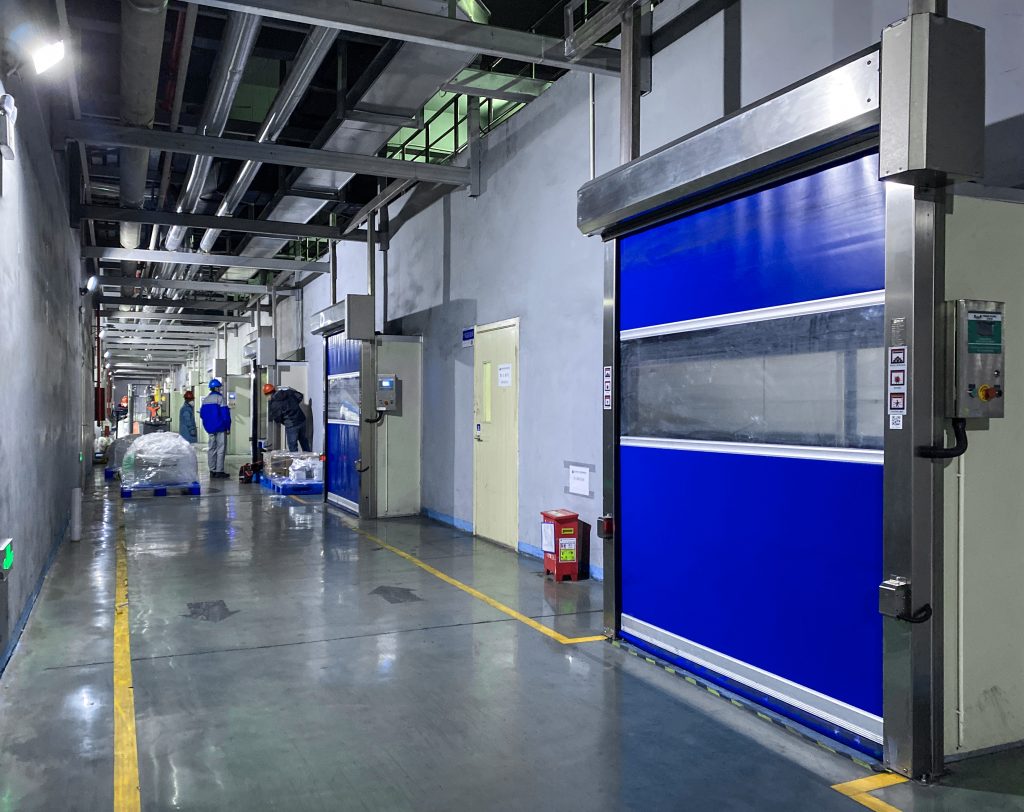 Development of fast rolling doors
In the early days, fast rolling doors were invented and used by developed industrial countries such as Europe, America and Japan in order to prevent secondary pollution of products. After trying for a period of time, I found that both the quality of the product and the pass rate of the product have improved linearly. These industrially developed countries have begun to mandate that production-oriented enterprises must install fast rolling doors. Since then, the product has been officially launched in an all-round way. After some initial use by Sino-foreign joint ventures. Chinese enterprises have also gradually begun to recognize the product. At that time, the development of China's fast rolling door industry had just started, and the product technology was not yet mature.
Today, people have higher and higher requirements for food safety, drug safety and other fields. More and more enterprises are abandoning side hinged doors, sliding doors and rolling doors which are not efficient. They have begun to use more efficient, safer and high-tech fast rolling doors. With its simple installation and intelligent operation, this product has become the standard door for China's intelligent chemical factories.
At present, foreign brands of the roll fast door include Hörmann from Germany, Crawford from Sweden and EFAFLEX from Germany, etc. Chinese fast rolling door brands include SEPPES and so on. It can be a reference for companies who want to choose brand fast rolling doors.