What are the installation standard equipment for the industrial sectional overhead door?
The performance of the industrial sectional overhead door is very high quality, so it is often installed and used on the gate of the factory. This kind of door is a new generation of automatic door products. It is very flexible to start up and down, and it is very convenient to operate. What are its functional specifications and its specification features? details as follows.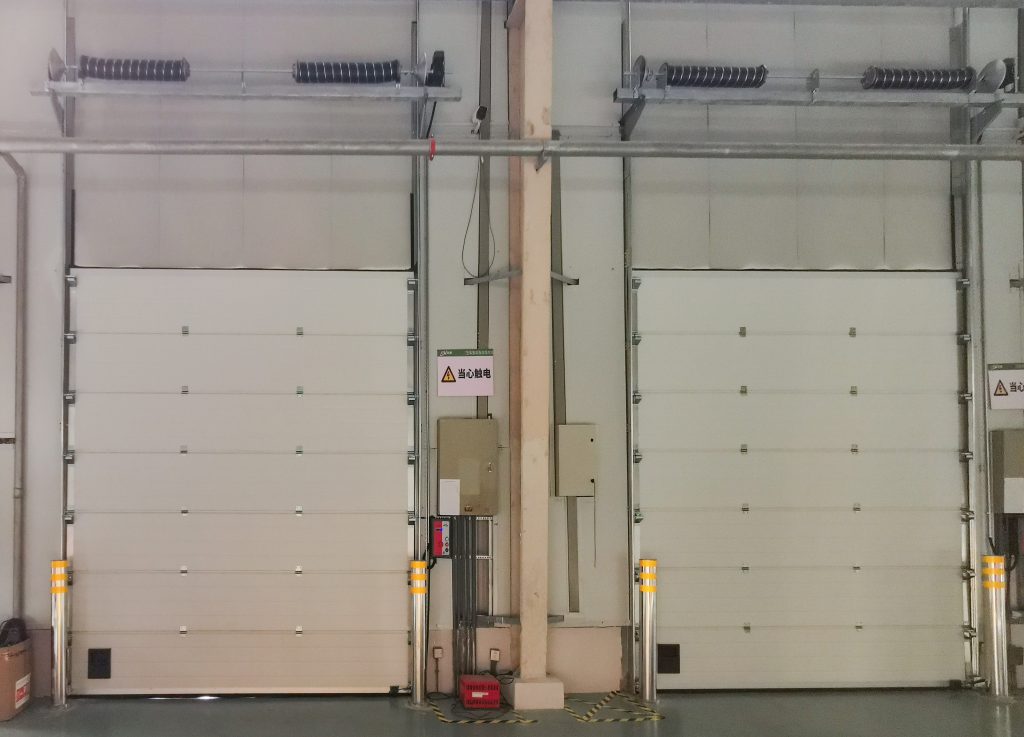 Sectional overhead door installation equipment specification
1.It is a protective device that must be equipped with a corresponding safety air bag. This device can bounce back to the fully open state in the event of an emergency failure, thus playing a protective role.
2.It should be equipped with anti-break spring, anti-steel wire anti-drop device, airbag and terminal buffer, so as to play the role of self-protection.
3.It is also necessary to install a motor protection device on the product that is overloaded and used too frequently to cause its failure.
4.The door should be installed with linkage interlock. In this way, it is possible to better avoid operating errors that may cause damage to equipment and personnel.
5.Install an emergency stop device on the door. When encountering sudden and urgent problems, it can stop its operation in time.
6.On the control box, some necessary interfaces should be installed, such as radar interface, fire protection interface and geomagnetic interface. Only in this way can the linkage control of these devices be realized more easily.
The above is the installation specification of the industrial sectional overhead door. The product is beautiful in appearance, durable, safe, reliable and high in practicability.