What are the application scenarios and precautions for High speed aluminum spiral doors?
High speed aluminum spiral doors are new metal industrial doors that integrate thermal insulation, energy saving, sealing, high efficiency, wind resistance and environmental protection. Brand new curved turbine and tensioning torque balance technology, the opening speed is adjustable from 0.8-1.5m/s. This product is an efficient and safe access control device suitable for a variety of usage scenarios. Here are some common usage scenarios and considerations: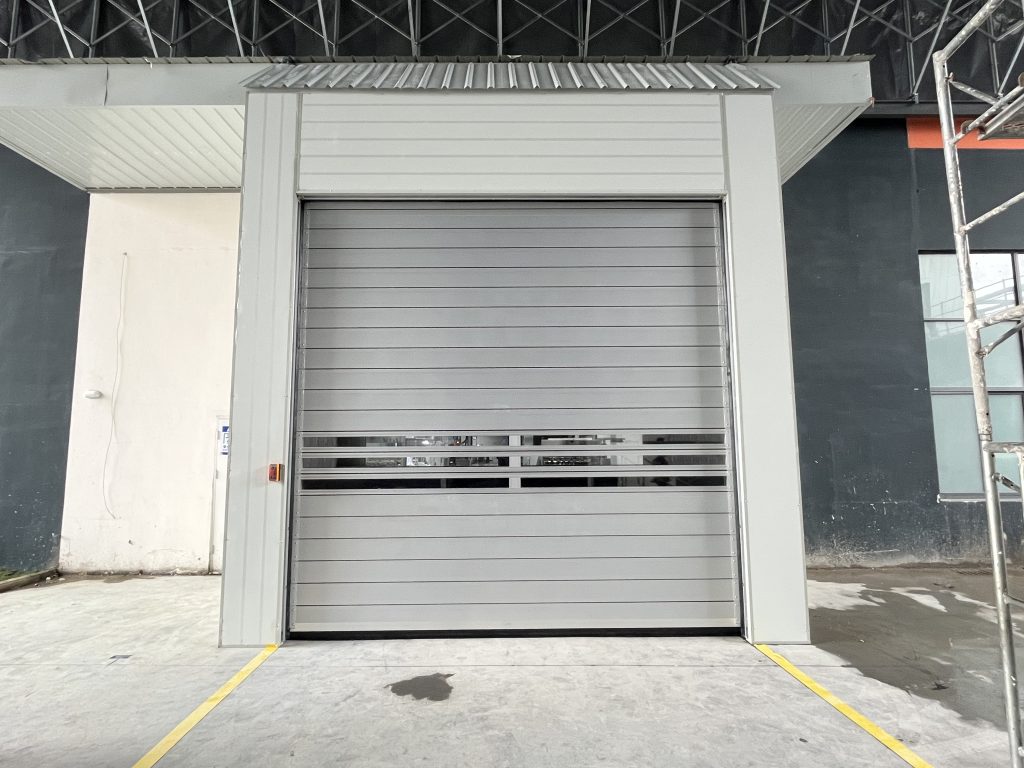 Usage Scenarios of High Speed Aluminum Spiral Doors
High speed spiral doors are widely used in factories, warehouses, logistics centers and other industrial places. They can be opened and closed quickly to improve logistics efficiency.
Shopping malls, supermarkets, parking lots, etc., high speed spiral doors can effectively control the entry and exit of people and vehicles, providing convenient access.
Hospitals, pharmacies, etc., high speed spiral doors have sealing properties that can prevent dust, bacteria and other external pollutants from entering and maintain a clean environment.
Cold storage, cold chain transportation, etc., high speed spiral door can quickly seal the cargo storage area and reduce temperature changes and energy losses.
Notes on High Speed Aluminum Spiral Doors
When using high speed spiral doors, keep people and vehicles away from the door to avoid accidental injuries. When using a remote control or switch to control the door, make sure there are no people around and the operation must be stable.
Prevent door body collision:
When the door body is lowered, make sure there are no people or vehicles in the door area to prevent collision with the door body when it is lowered. When entering or exiting the vehicle, make sure the door is fully open or closed before proceeding.
Regular inspection and maintenance:
Regularly check whether all components of the high speed spiral door, including the door body, guide rails, transmission system, etc., are operating normally. If there are any abnormalities, repair and replace them in a timely manner.
Cleaning and maintenance:
Clean the door body and guide rails regularly to avoid accumulation of debris. Lubricate sliding parts with an appropriate lubricant to ensure smooth operation of the door.
Pay attention to environmental adaptability:
High speed spiral doors usually have the functions of windproof, heat insulation, sealing, etc., but in special environments such as high temperature, low temperature, corrosive gas, etc., it is necessary to choose suitable models and materials.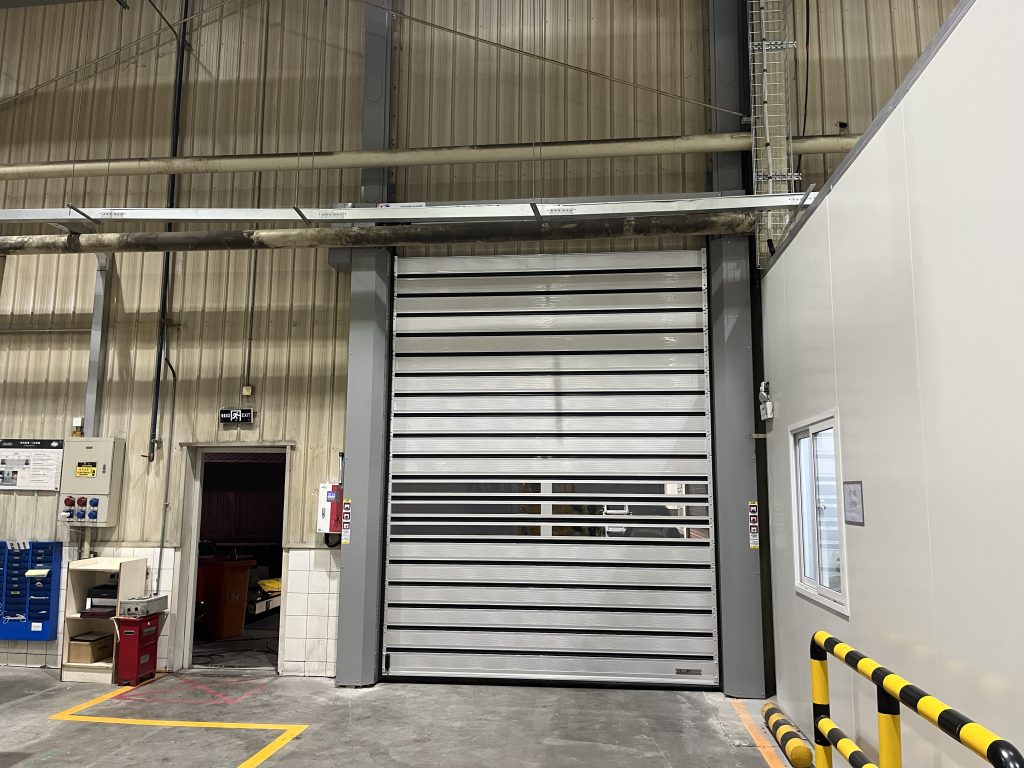 Conclusion
The above are some usage scenarios and precautions for high speed aluminum spiral doors. According to the actual situation and specific needs, you can choose the appropriate fast door type and take corresponding safety measures. This product can save enterprises a lot of energy loss due to air circulation, and saves about 87% more energy than ordinary industrial sectional doors, metal roller shutter doors, sliding doors and other products.
​