What are the advantages of sectional overhead door?
The sectional overhead door is an industrial door installed in warehouses, workshops and industrial buildings. The product is beautiful and durable. Due to the rapid development of technology, various types of industrial doors have emerged on the market. This product is favored by many companies, so what are the advantages of it? The specific content is as follows: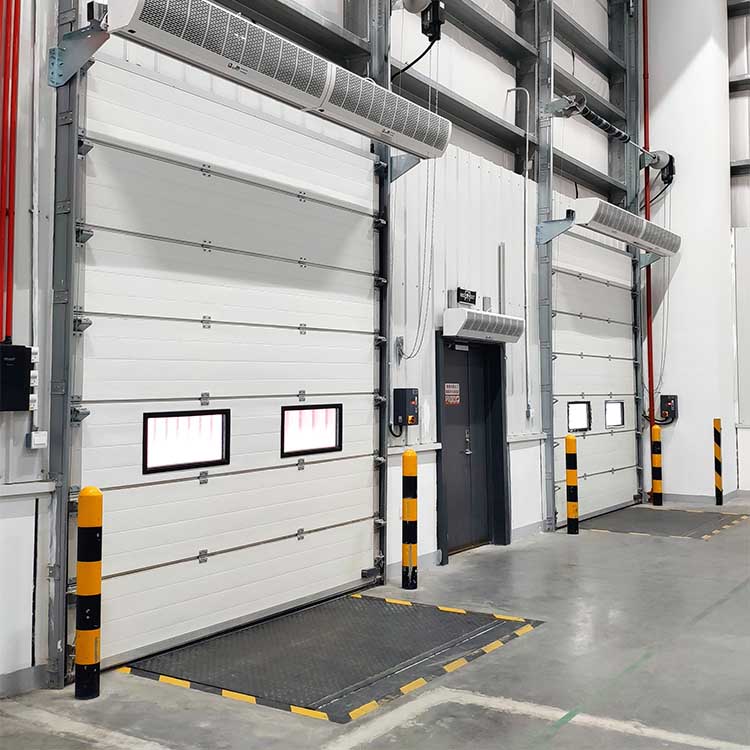 The features of the sectional door:
Heat insulation
The surface of the door panel is 0.45 mm thick color steel plate, filling high -density polyurethane foam Material internally
Three ways to open
Standard improvement: 500 mm installation space should be reserved above the door hole
Improvement: Installation space above the door hole should be reserved more than 500 mm
Vertical improvement: The installation space is greater than the height of the door hole.
Three safety protection devices
Airbags, buttons anti -broken device, steel wire rope anti -falling device, end buffer.
Good sealing
There are EPDM rubber strip seal at the bottom, top, both sides and each door panel.
Two ways to open the door
Button and remote control
The sectional overhead door has the characteristics of insulation and heat insulation, good sealing. And there are multiple opening methods and security protection devices, as well as buttons and remote control. It improves work efficiency and work efficiency for enterprises.