What are the advantages and safety facilities of rigid high speed door?
Modern factories generally like to use rigid high speed door. It is not only beautiful and elegant, fast and efficient, but also safe and anti-theft, wind and pressure resistant. Because this product is a new type of industrial door, many customers do not know much about its superior performance. Whether it has security protection support during its use will be introduced in detail below.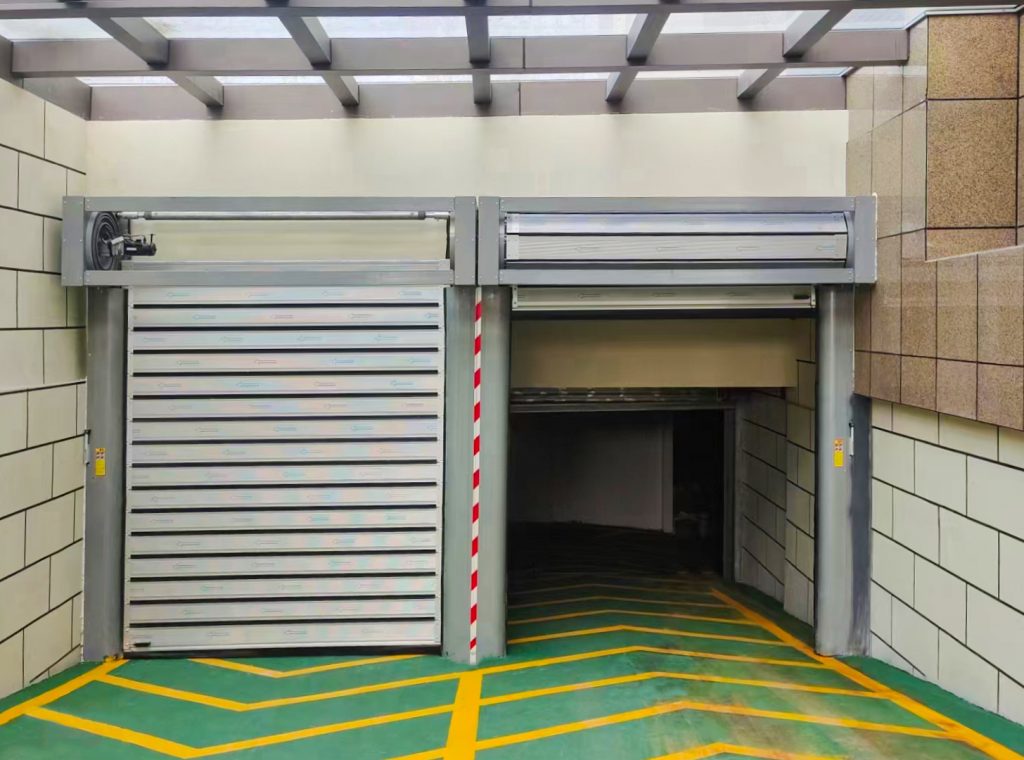 Advantages of high speed spiral door
1.Anti-theft and wind resistance: The door panel of this product is made of aluminum alloy, and the middle polyurethane foam is used. The total thickness is 4 cm. It is used outdoors for wind resistance and anti-theft, and the wind resistance can reach level 6-8.
2.Rapid heat preservation: This product adopts the German brand Philips motor system. The speed is as fast as 1-1.5 m/s, and it supports hundreds of switches per day. The inner and outer aluminum plates and polyurethane foam adopt a broken bridge structure, which has good heat insulation.
3.Oxidation resistance: Like 304 stainless steel, aluminum profiles have good anti-rust and anti-corrosion properties. It is more anti-corrosion than steel and cold plate paint.
4.Sealing and odor isolation: There are EPDM rubber strips around the production. Which are completely sealed to meet the requirements of dust-proof, anti-bacterial, odor-proof and odor-resistant. It can be used in clean, dust-free, dirty and smelly environments.
High speed spiral door safety anti-collision facilities
1.Protective device: regular brand manufacturers will match the built-in infrared light curtain and wireless U-shaped safety air protection, which can protect the safety of passers-by.
2.Anti-collision pillars: placed on both sides of the front of the guide rail to prevent the forklift from accidentally hitting the guide rails on both sides, causing damage to the high speed spiral door and affecting the use.
It is precisely because the rigid high speed door integrates the advantages of various industrial doors. Therefore, it is used by customers in factory warehouses and workshop doors to replace the original two-door combination, which is simple and easy to use.