Unlocking Efficiency and Security with a Bluetooth Spiral Commercial Overhead Door
The Bluetooth spiral commercial overhead door represents a groundbreaking advancement in the realm of industrial access control, providing businesses with unmatched convenience and security. Leveraging Bluetooth technology, this innovative system delivers automatic and intelligent lifting of rolling shutter doors. In this article, we delve into the features and benefits of the Bluetooth high speed spiral door, helping you understand why it's an indispensable addition to your facility.
Intelligent Automation of High Speed Spiral Door
No More Manual Operation
Traditional hard fast rolling shutter doors require manual activation, necessitating extra personnel to manage the entry and exit of vehicles. However, with the integration of Bluetooth sensing technology, these concerns become a thing of the past. Equipped with Bluetooth sensors, your vehicles can enter and exit automatically, eliminating the need for additional labor and materials. Say goodbye to physical contact gating operations, as your access control becomes more streamlined and efficient.
Enhanced Security
In the era of modern technology, conventional door control methods can pose security risks. As unauthorized individuals might replicate or steal access codes. The Bluetooth high speed spiral door mitigates this risk by incorporating Bluetooth sensing technology. Only authorized Bluetooth devices can connect to the door, ensuring that the interior of your facility remains accessible solely to authorized personnel. Enhance the security of your premises and maintain control over who enters and exits.
The Power of Bluetooth Technology
The rapid evolution of modern technology has significantly improved our daily lives, making them more convenient and comfortable. In the smart industry sector, Bluetooth technology plays a pivotal role in simplifying the interconnection of various devices. It is within this transformative landscape that the Bluetooth high speed spiral door emerges, revolutionizing the way we manage access control.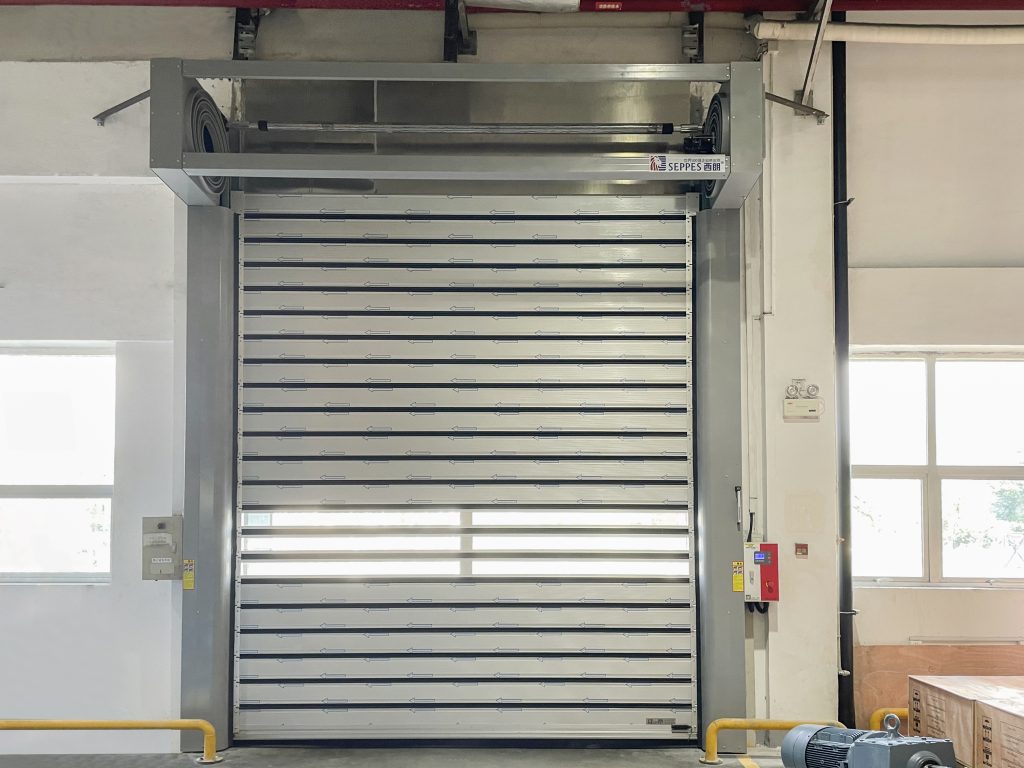 In summary, the bluetooth spiral commercial overhead door leverages Bluetooth technology to bring automation and enhanced security to industrial access control. Embrace the future of access control with this cutting-edge solution, and experience a seamless, intelligent, and secure approach to managing your facility's entrance. DuPont Group Co., Ltd., a Fortune 500 company, chose Seppes as their industrial door supplier.