Tips For Finding Quality Spiral Door
Finding a high quality spiral door is a complicated thing for many people. The purchaser has to consider many factors, including the budget of the product, the size of the product, the quantity purchased and the location of the installation. These issues affect the complexity of procurement to a certain extent. Often, many people take price as their main consideration. For editor, the important thing is whether the purchased door can meet my technical requirements. For example, whether the opening speed can meet my expectations. And, whether the opening method can meet the needs of our factory. Next, consider other factors, such as the price of the product.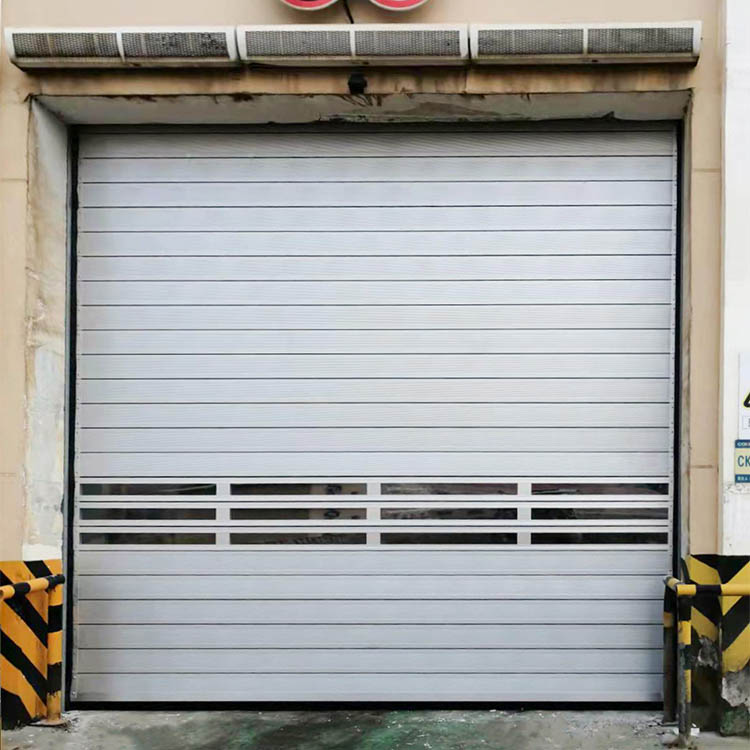 1. How to find a high quality spiral door?
First of all, look at the material of the door panel, usually the door panel material of the spiral door is an aluminum alloy door panel, and the middle is filled with high-density polyurethane foam, which has the effect of heat preservation. Secondly, the motors usually used in industrial doors are FROG PUPIL motors or servo motors. Next, look at the door opening method and the preparatory opening method for power failure. The usual opening methods include radar, geomagnetic, pull rope, remote control, bluetooth, swipe card access control.It is necessary to pay attention to whether there is a power failure manual opening device. Then, if the wind at the installation site is relatively strong, the wind resistance performance should be considered. Finally, the focus is on safety protection devices such as light curtains and airbags.
2, The advantages of Seppes
China's more well-known industrial door manufacturers, including Seppes. Seppes industrial products are of high quality and guaranteed after-sales. There are 17,500 square meters of specialized production plants with a high degree of automation, which can achieve an annual production capacity of 130 million. There are nearly 20 patents for various inventions and technologies, and 15 are pending. Products have been exported to Europe, Australia, the United States, Canada, France, Japan, Dubai, Russia and other countries and regions through high international standards. In addition, Seppes is also a cooperative supplier of more than 60 Fortune 500 companies such as IKEA, Logitech, and Fresenius.