Zipper High Speed Door: Enhancing Safety and Efficiency in Industrial Environments
The zipper high speed door has revolutionized the industrial door industry with its remarkable features of speed, safety, and energy efficiency. Widely utilized in factories, warehouses, and other commercial settings, these doors play a crucial role in ensuring plant safety and optimizing productivity.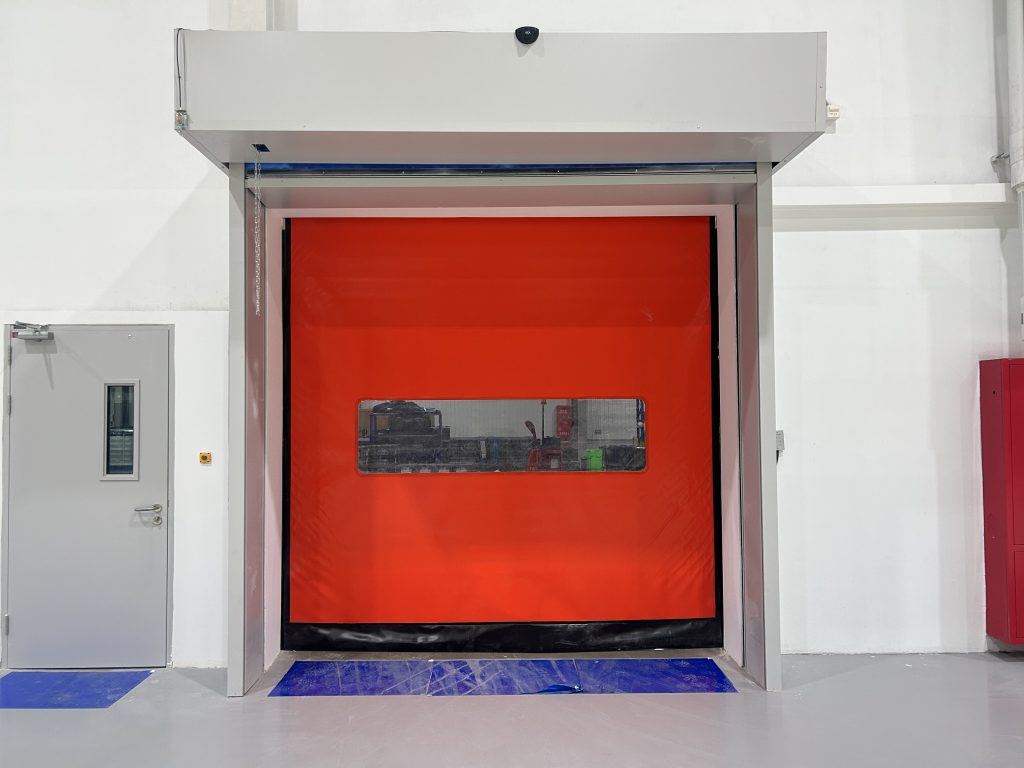 why high speed zipper doors are the go-to choice for maintaining a secure and productive work environment.
Fast and Secure Operation:
The high speed zipper door employs a servo motor, enabling swift closure at an impressive speed of 2 m/s. This advancement significantly enhances factory production safety. In manufacturing environments, the need to transport vehicles and goods from one area to another is common. Slow-closing doors pose a potential hazard, potentially leading to collisions between goods and the door body, resulting in unnecessary transportation losses. However, the implementation of zipper fast doors effectively mitigates this risk, ensuring optimal factory transportation safety.
Automatic Reset Functionality:
A standout feature of SEPPES high speed zipper doors is the unique patented technology, the automatic reset function. This intelligent mechanism swiftly repairs the door curtain if it derails from the track due to accidental impacts from factory vehicles or goods. During the next operating cycle, the system automatically guides the door curtain back on track. The application of this technology reduces maintenance costs and downtime, significantly improving production safety efficiency within factories.
Comprehensive Safety Protection Devices:
High speed zipper doors prioritize safety with a range of protective measures. Standard equipment includes infrared safety photoelectric sensors and bottom airbags. For additional safety, there is an optional safety light curtain. Each of these devices ensures full protection during factory production, greatly enhancing product output efficiency.
The zipper high speed door has emerged as one of the most sought-after products in factories. Winning the hearts of industry professionals. It has become the guardian of factory safety production, offering unparalleled benefits such as rapid operation, automatic reset functionality, and advanced safety features. By investing in zipper high speed doors, factories can maintain a secure and efficient work environment, driving productivity and fostering a culture of safety. This door is ideal for installation in precision manufacturing companies such as Schaeffler