Choosing the Right Spiral Speed Door: Factors to Consider for Enhanced Security and Efficiency
Spiral speed door is highly versatile, suitable for both indoor and outdoor applications. Offering exceptional advantages such as heat preservation, anti-theft capabilities, and superior wind resistance, these doors have become a popular choice. However, with varying quality and prices in the market, selecting the ideal door can be challenging. This article aims to guide factory owners through the decision-making process by providing crucial insights and considerations.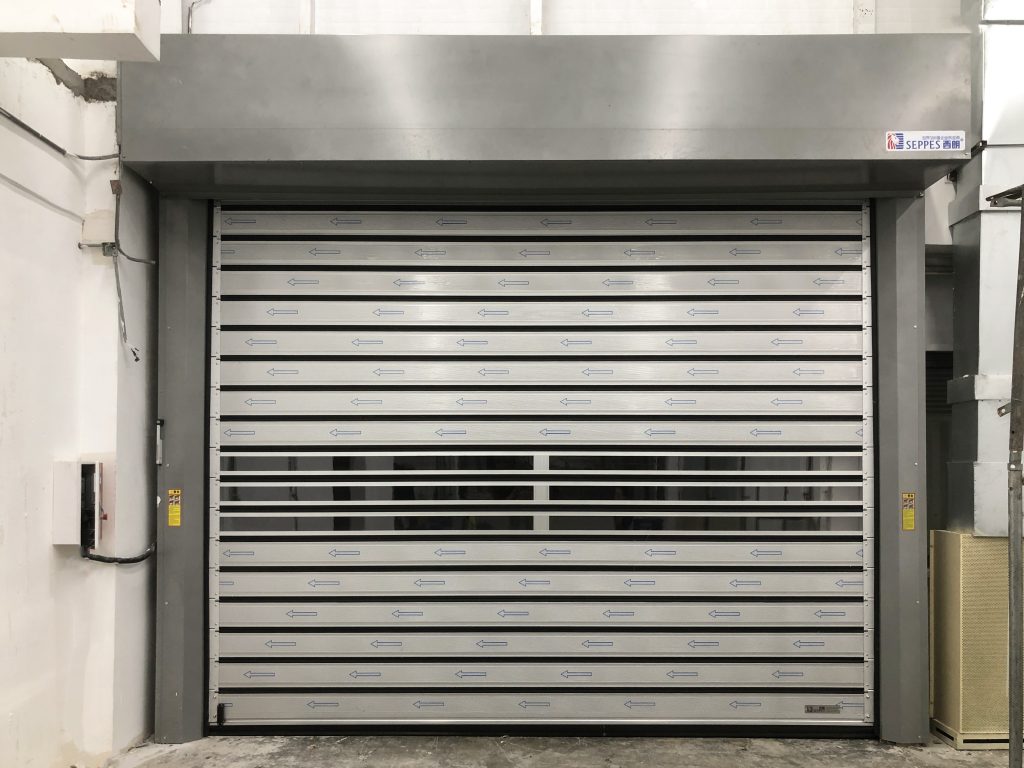 Key Factors to Consider
When evaluating spiral speed doors, it is essential to prioritize quality over a lower price. High-quality industrial doors often come with a higher cost, ensuring durability and reliability. Consequently, doors with exceptionally low prices should be eliminated from consideration. Additionally, assessing the manufacturer's strength is crucial to ensure adequate after-sales support. Companies lacking strong capabilities may not provide sufficient customer assistance, making them less desirable options. It is best to choose a reputable manufacturer such as Homan and SEPPES.
Characteristics of a High-Quality Spiral Speed Door
1 Door Panel Material
The door panel material plays a vital role in the overall quality and performance of the spiral speed door. Optimal doors feature a 0.7mm thick aluminum alloy door panel, filled with high-density polyurethane foam material to enhance insulation properties.
2 Door Panel Thickness and Height
For superior durability and functionality, consider a door with a panel thickness of 40mm. Furthermore, a single door panel height of 200mm ensures optimal performance and stability.
3 Wind Resistance
Ensure that the chosen spiral speed door can withstand winds of up to 11, providing reliable protection against strong gusts. This feature guarantees the door's stability and minimizes the risk of damage during adverse weather conditions.
4 Opening Speed
A high-quality door boasts an impressive opening speed ranging from 1.2 to 2m/s. This attribute enables efficient traffic flow, minimizing delays and enhancing operational productivity.
5 Door Opening Methods
Various door opening methods are available to cater to specific requirements. The standard double-sided manual button is a popular option, while additional alternatives include radar, geomagnetism, pull rope, remote control, and card-swiping access control. Consider the door opening mechanism that aligns with your facility's needs for convenience and accessibility.
6 Safety Protection Devices
To ensure the safety of personnel and prevent accidents, reliable safety protection devices are essential. A light curtain installed on the inner side of the door's track, along with an airbag at the bottom, provides effective safety measures.
Selecting a high-quality spiral speed door is paramount for maximizing security, efficiency, and longevity. By considering the door's characteristics, evaluating the manufacturer's strength, and prioritizing safety measures, you can make an informed decision. Invest in a reputable and reliable spiral speed doors that meets your specific requirements, ensuring enhanced heat preservation, anti-theft features, and exceptional wind resistance for your building.