Fire brigade installs spiral high-speed doors to quickly improve efficiency and safety
The fire brigade plays a crucial role in safeguarding lives and properties, minimizing the impact of fires and accidents. For the efficient and high-quality execution of firefighting operations, the hardware equipment used by the fire brigade holds paramount importance. Among various equipment, spiral high speed doors are particularly critical, and their speed and efficiency can significantly impact the overall firefighting efforts and the potential losses.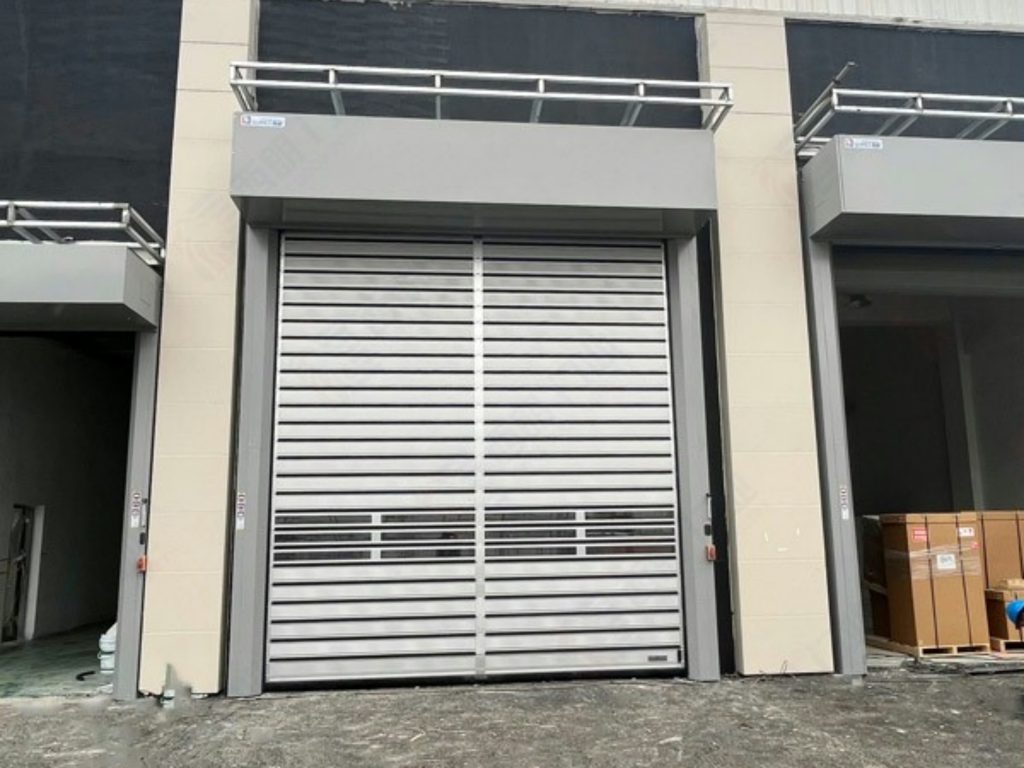 The benefits of high-speed spiral doors
Speed: A Precious Asset in Firefighting
High speed spiral doors offer a remarkable lifting speed of approximately 1.2 to 2.0m/s. This means that doors with a height of over 4 meters can be fully opened in just three to four seconds. Such rapid deployment can save invaluable seconds during emergency response, potentially preventing extensive damage and economic losses running into tens of thousands.
One-Button Opening: Streamlined Control System
Equipped with a sophisticated servo control system and multiple output ports, high speed spiral doors can be easily integrated with fire linkage and one-button opening functions. In critical situations, the main control room can activate all doors instantly with a single click, facilitating swift and coordinated responses.
Low Failure Rate: Enhanced Reliability
Unlike traditional sectional doors, the high speed spiral door boasts an upgraded motor and control system. The innovative mechanical mechanism eliminates the use of a torsion spring balance system on the top of the door. Instead, it relies on spring tension on both sides, significantly increasing its service life from a mere 30,000 times to several hundred thousand cycles. This enhanced reliability ensures that the doors perform optimally during crucial moments.
Space-Saving Design: Tailored for Fire Trucks
Fire trucks are generally taller than regular vehicles, necessitating garage doors with minimal top space requirements. Custom-made oval turbine tracks address this need precisely. Providing an ideal solution for the limited top space in the fire protection industry.
As the fire protection industry continuously upgrades its equipment, the importance of high-speed spiral doors cannot be overlooked. These custom-made doors offer unmatched benefits, such as rapid speed, streamlined control, high reliability, and space-saving designs. For fire brigades seeking to acquire fast doors. It is essential to select a professional and reputable manufacturer that guarantees top-notch products. SEPPES' cooperative customer Dana Technology Co., Ltd. installed a spiral high speed door.