High-quality fabrics for PVC high-speed doors enable the best performance of the product
PVC high-speed doors have become a widespread solution across various industries, offering unparalleled convenience to countless enterprises. However, customers often wonder how to distinguish the quality of the door curtain and whether it will impact the overall use of high-speed doors. In this article, we will delve into the crucial aspects of fabric production for PVC fast rolling doors to address these concerns.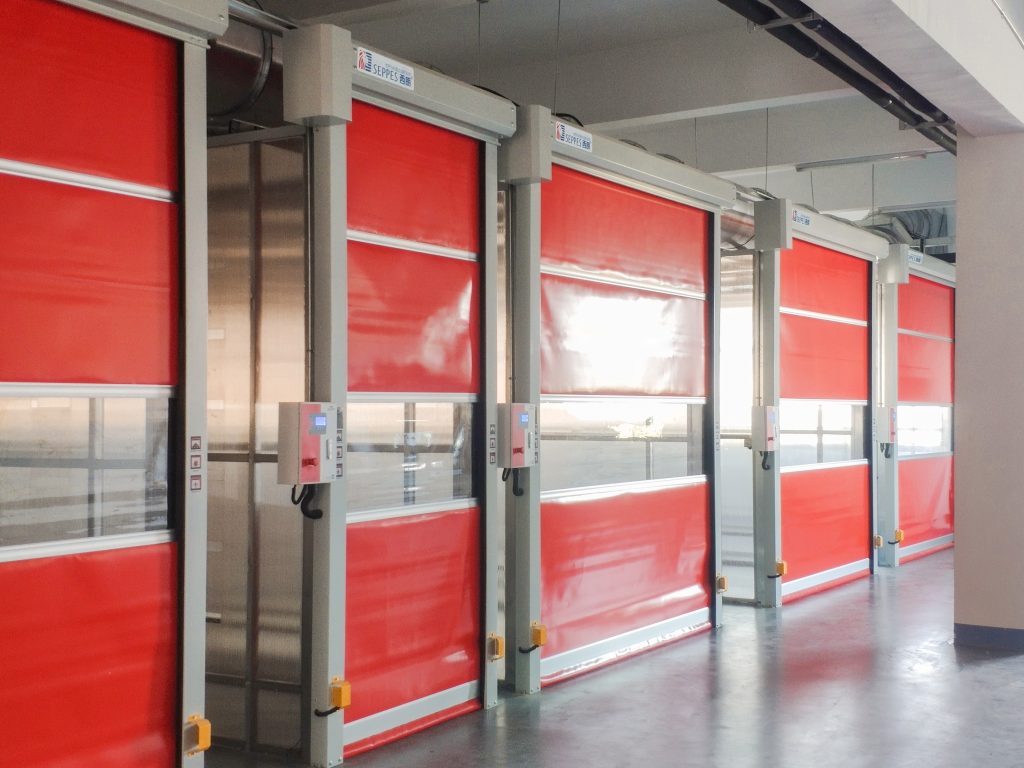 Features of making PVC fast door curtains
Precise Cutting for Flawless Curtains
When manufacturing PVC fast rolling doors, cutting the PVC double-coated base fabric is relatively straightforward. However, since the door size for PVC rolling shutters typically exceeds 4 or 5 meters, precise cutting becomes paramount. Ensuring accurate measurements, flat edge lines on the base fabric, and equal diagonal lines is essential. Additionally, managing potential shrinkage issues is vital. Minor variations in the curtain's size are acceptable, as long as they fall within the allowable range.
Expert Welding Techniques for Optimal Performance
The curtain of a PVC fast rolling door is constructed from multiple welded curtains. When performing welding, close attention must be paid to the welding frequency, equipment parameters, and the firmness and flatness of the joint positions. By ensuring a sturdy and seamless weld, you enhance the overall performance and longevity of the door.
Assembling with Attention to Detail
To accommodate specific usage requirements, PVC fast rolling doors often feature splicing transparent windows on the door body, facilitating easy observation of people and vehicles passing through. When assembling the door curtains, it is crucial to follow the drawing's guidelines concerning the number of blocks distributed and the height of the windows. The height of transparent windows can be tailored as per your preferences.
In conclusion, meticulous fabric production is vital for the performance and functionality of PVC high-speed doors. By adhering to precise cutting, expert welding, and careful assembly, you can maximize the door's efficiency. Entrust this critical task to a competent fast rolling door manufacturer for unparalleled results. Bayer GmbH has installed this door in their production department.