The Most Comprehensive High Speed Shutter Door Buying Guide
The high speed shutter door is one of the most common and popular industrial doors because it is not only efficient but also highly practical in many work environments. It opens and closes hundreds of times a day, and its opening speed is 1.0-1.2m/s, which is 5-7 times that of ordinary rolling shutter doors. If you're considering buying some exit doors, here we've got you covered with all the essentials you need to know. This will guide you in making an informed decision on which industrial door is right for you
Basic principles of high speed shutter door
One of the most notable features of fast doors is their high speed. Essentially, they are a faster type of door system than traditional rolling or sectional doors. In order for this door to operate at the high speed required, the design of the high-speed door is an important part of the mechanism and key to ensuring parts life, more efficient energy consumption and long-term reliability.
There are many reasons why rapid doors are widely used. The most prominent one is the ability to work seamlessly around industrial environments. This can be classified as pedestrian traffic, forklifts, wide-load vehicles, and even automated conveyors.
How do fast rolling shutters work?
The way this type of door operates is to provide more variation in speed. Unlike traditional rolling shutter doors, it has a better seal and is able to sustain more opening and closing cycles. This will not be a factor in the reliability or durability of the door itself. To be able to perform this task, the door will have a reinforced transmission system, a strong but lightweight PVC curtain, usually with an additional visibility window and a high-speed industrial engine.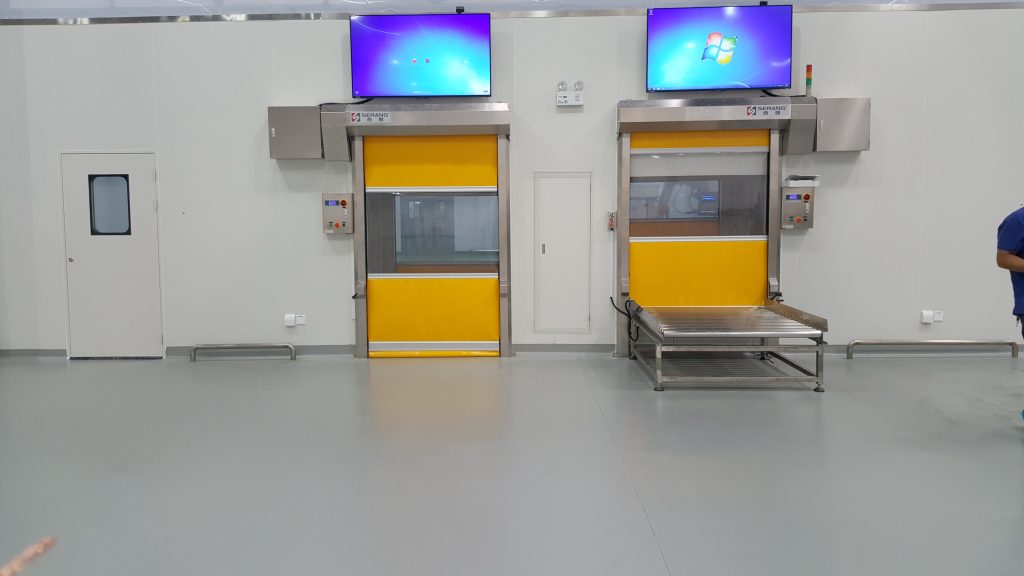 What should we consider when purchasing a fast door?
Size
Sizing is essential when purchasing a door and requires specific measurements and a suitable size for your door. If you plan to purchase a slightly larger door, you will have to use more power to lift it. Fortunately, the exact dimensions of most high speed doors can be measured.
Cost
The total cost involved in purchasing a high speed door can usually be divided into three parts. In some cases this may be as an initial cost, which will include the cost of the door itself as well as the cost of the installation itself. If the door is broken, repair costs can be classified as repair costs, and training costs can also be classified as the cost of training employees to use the door effectively. A high-quality fast rolling door may not be cheap, but it will certainly save you some extra cash as maintenance costs.
Reliability
One of the key factors in industrial high speed roll up doors is their reliability. If a door frequently needs repairs, it indicates that the product is of poor quality. This requires buyers to initially find a brand supplier to ensure product quality during the door purchase stage.
Security intelligence
A safe and smart door can reduce operating expenses for businesses. Good quality high speed doors are equipped with infrared anti-pinch safety protection devices as standard, which trigger rebound to ensure the safety of people passing through.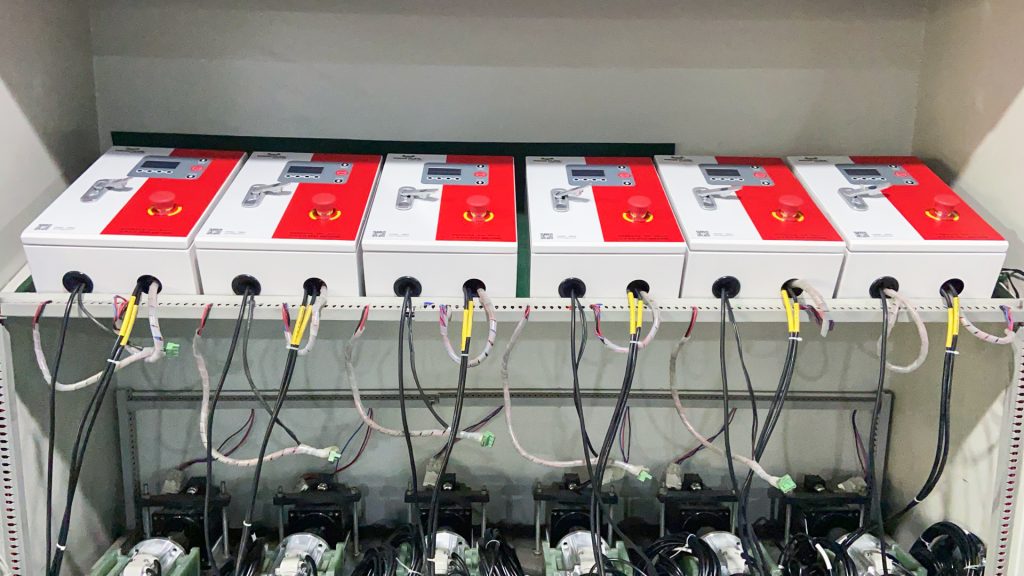 What are the advantages and benefits of high speed roll up door?
High speed roll up doors have many vital advantages that can bring a lot of benefits to the factory, which is why they have maintained their popularity over the years.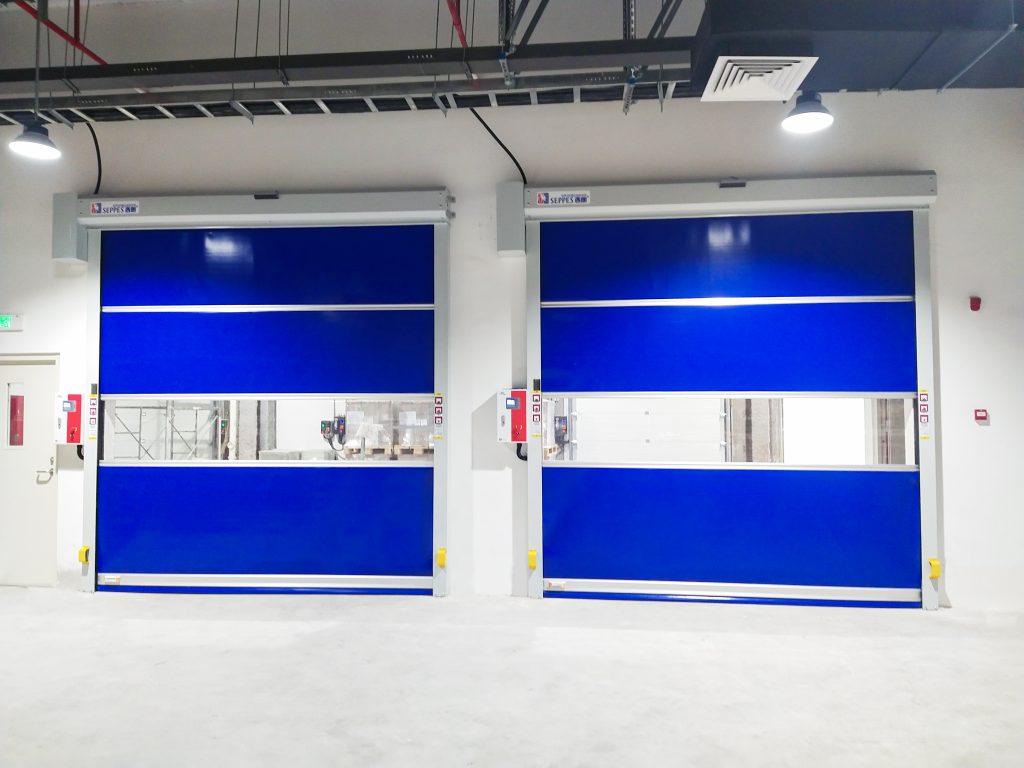 High speed
The main advantage of high speed roll up door is high speed. Most fast rolling doors will be able to open at a speed of around 1.0m/s. With the ability to open and close so quickly, there will be less time waiting for the gate to open, saving you and your staff time. Due to this fact, fast rolling doors are perfectly suitable for areas with high traffic volume.
Good air tightness
The door frame is equipped with an innovative double row of card-seat brushes, which together with the U-shaped bottom edge and the integrated door head seal form a four-sided air-tight structure, which provides a more rapid partition effect.
Stablize
This product is equipped with a German brand control system and a servo high-precision drive unit to ensure the stability and operation of industrial high speed roll up door products, fast and high speed.
Beautiful
Automated laser cutting and precision structural door frame, imported plastic powder spraying, industrial aesthetic structural technology, combined assembly, beautiful and durable.
Safety
The high speed roll up door is designed to be safe even when used in fast-paced environments with high traffic. They also provide fail-safe protection in the event of power or brake failure.
Convenient
Innovative human-machine interface design, full visual operation, real-time display of operating status, plug-in interface, convenient use and maintenance.
Strong
Use imported brand PVC high-strength base fabric door curtains with surface self-cleaning function, which are wear-resistant and tear-resistant, strong and impact-resistant, and have a long service life.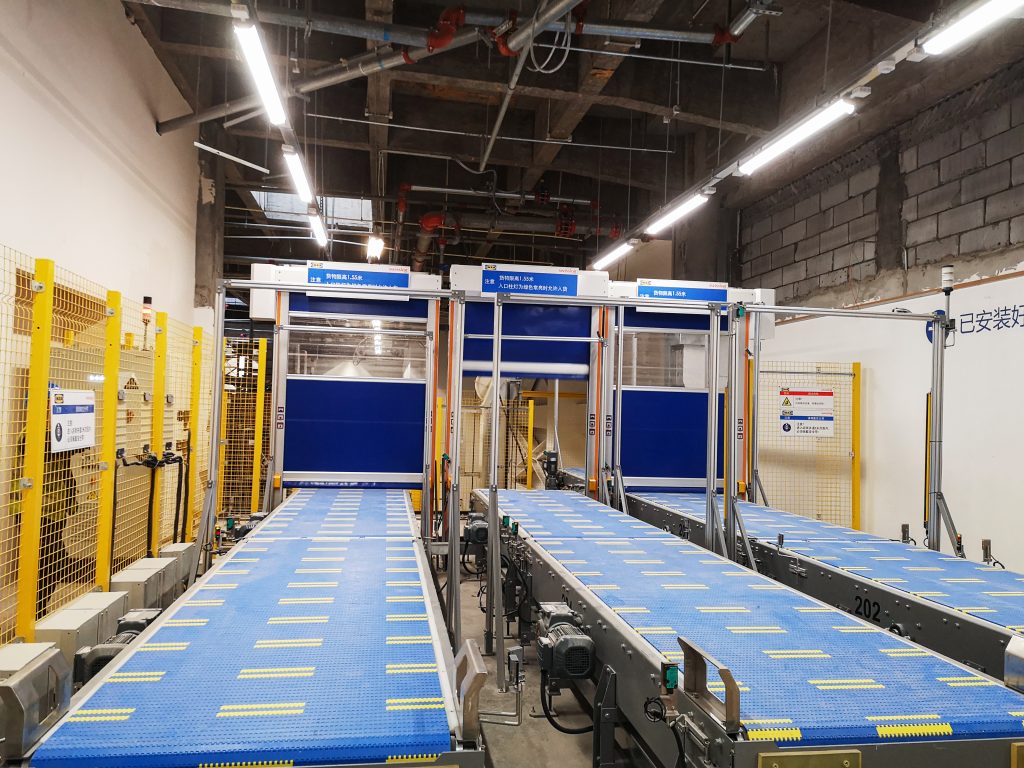 What other things should you consider before buying?
Insulation
If you use the door as a gateway to separate two different temperature zones, an insulated high speed roll up door will save you additional costs on temperature control.
Reliability
Another question you might ask yourself is, will this door be able to handle the onslaught of everyday life? Yes. These doors are designed to be strong and reliable. Where can I use high speed roll up door? These doors are suitable for ideal industrial workplaces. Using them will increase your productivity, safety, and security. The combination of speed, security, and visibility is one of the things that makes them so popular.
With the popularity and development of high speed shutter doors all over the world, more and more factories choose to use high speed roll up doors instead of ordinary manual rolling shutter doors to be installed inside or outside the factory workshop. The convenient installation method and powerful insulation partition function make fast rolling shutter doors almost a standard feature in workshops.