High Speed Roller Shutter: Enhancing Workshop Air Quality and Efficiency
A high-speed roller shutter is a vital solution for workshops aiming to maintain dust-free air quality by swiftly isolating air convection. Offering a range of functionalities, including energy conservation, environmental protection, heat preservation, moisture control, dust and wind resistance, sound insulation, and odor prevention. High-speed roller shutters cater to the demands of high-performance logistics and clean workshop environments.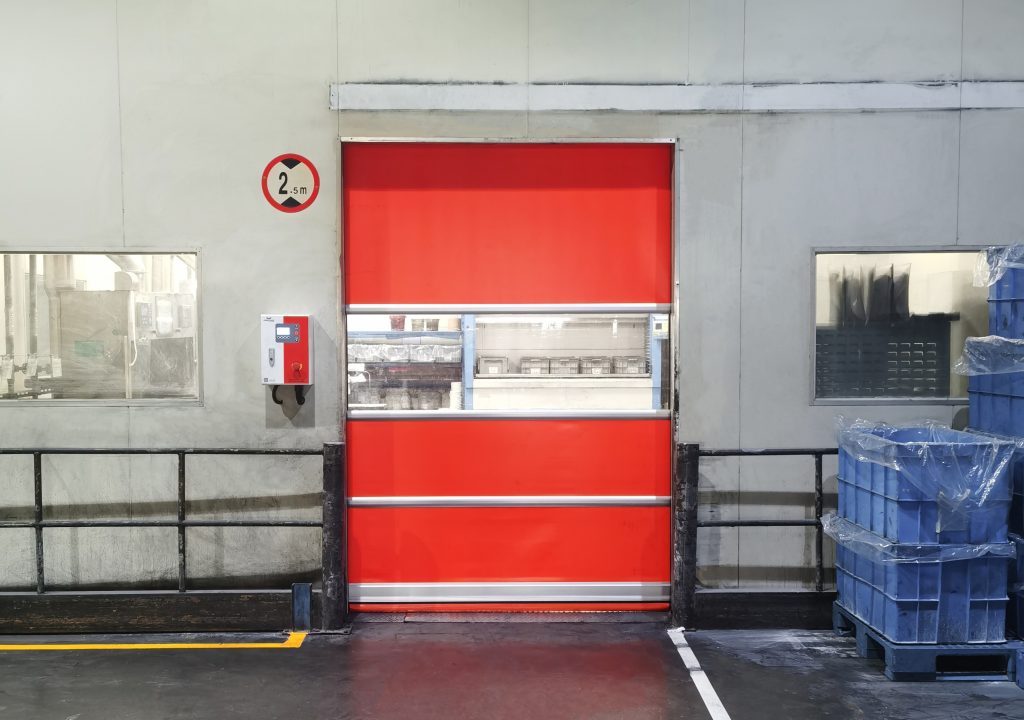 The Rise of High Speed Doors
Initially, high-speed doors were invented and adopted by industrially advanced nations such as Europe, America, and Japan to safeguard products against secondary pollution. These countries enforced regulations mandating production-oriented enterprises to install fast rolling doors. Subsequently, the widespread adoption of high-speed doors commenced.
Transition to Efficient and Safe Solutions
As the times have evolved, countries have increased their scrutiny of product quality. Raising the bar for food and drug safety, among other fields. Consequently, numerous companies have abandoned inefficient swing doors, sliding doors, and traditional rolling doors. Instead, they have embraced efficient, secure, and high-tech solutions, such as fast rolling doors. Although China's fast rolling door industry began relatively late. It has experienced rapid growth, with an annual expansion rate of 40%. Over time, diverse technologies have been refined and matured. In the future, as part of Industry 4.0° initiatives. Fast rolling doors have become the standard for intelligent factories due to their easy installation and intelligent operation.
Noteworthy High Speed Roller Shutter Brands
Renowned international brands in the high-speed roller shutter industry include Hörmann Door Industry (Germany), Crawford Door Industry (Sweden), Doorhan Door Industry (Russia), and Efaflex (Germany). Within China, notable high-speed roller shutter brands include Suzhou SEPPES and more. These brands serve as valuable references for companies seeking high-quality and reliable fast rolling door options.
By implementing high-speed roller shutters. Companies can enhance their workshop environments, ensuring dust-free air quality and reaping the benefits of energy efficiency, improved safety, and advanced technological features. With renowned international and Chinese brands available, businesses can make informed decisions when selecting high-speed roller shutters for their specific requirements.