Enhancing Production Efficiency with Fast Shutter Doors in Industrial Workshops
In today's industrial landscape, the significance of production workshops cannot be overstated. Whether it's a controlled environment like a dust-free or temperature-regulated workspace. The choice of doors plays a pivotal role in ensuring optimal isolation and protection while accommodating the steady flow of personnel and goods. Fast shutter doors, known for their multifaceted functionalities such as heat preservation, moisture retention, dust prevention, insect deterrence, sound insulation, and wind resistance. Have emerged as a cornerstone solution in industries spanning food, pharmaceuticals, electronics, chemicals, automobiles, textiles, and logistics.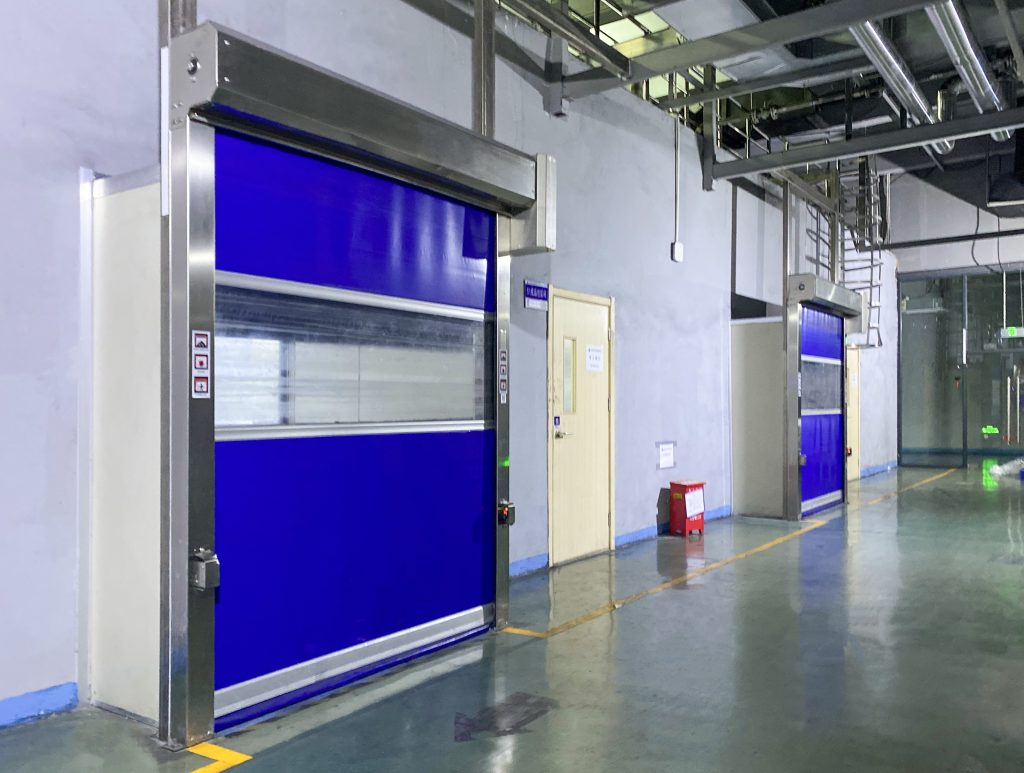 Creating Segregated Comfort Zones with High-Speed Shutter Doors
High-speed shutter doors stand as a dynamic divide between the interior and exterior of production workshops, effectively establishing distinct temperature zones. This partition not only fosters a comfortable working environment for employees but also maximizes the performance of air conditioning systems and purification equipment. This, in turn, results in resource and energy savings. The door's rapid opening and closing mechanism ensures efficient containment of microorganisms like dust, odors, and insects, preventing their intrusion into the workspace.
Seamless Logistics and Temperature Control
The integration of an automatic opening and closing system within high-speed shutter doors caters seamlessly to logistics operations that require frequent entry and exit of consignment forklifts. This operational efficiency extends to maintaining a consistent temperature and humidity within the workshop—up to 70-90% efficiency can be achieved. By effectively blocking out irritating and potentially harmful insects, as well as dust and odors. These doors contribute significantly to maintaining a hygienic and comfortable production environment.
Elevated Hygiene and Environmental Consistency
Beyond its role in temperature regulation. High-speed shutter doors excel at keeping external pollutants at bay, achieving an impressive 70-90% cleanliness level. This ensures a harmonious and unified environmental setting throughout the production process. Reducing the disruptive impact of external factors on the workspace.
Choosing Quality and Reliability
In conclusion, the installation of fast shutter doors in an industrial production workshop is a pivotal decision for any enterprise. These doors offer practicality and reliability in tandem, capable of operating at high speeds even against strong convective wind pressures. To ensure the highest standards of safety and performance, it's imperative to collaborate with a professional industrial door manufacturer. Opting for experienced service teams and reputable manufacturers guarantees product quality and enhances overall safety during usage. The supplier of high-quality industrial doors chosen by Auchan Investment Co., Ltd., a Fortune 500 company, is SEPPES.