High-speed stacking doors increase warehouse and workspace efficiency
In the world of industrial doors, high-speed stacking doors stand out as remarkable solutions, perfectly designed to rapidly seal openings in warehouses, logistics centers, and production workshop gates. These dynamic doors not only provide swift closure but also contribute to enhanced efficiency, energy conservation, and a safer working environment.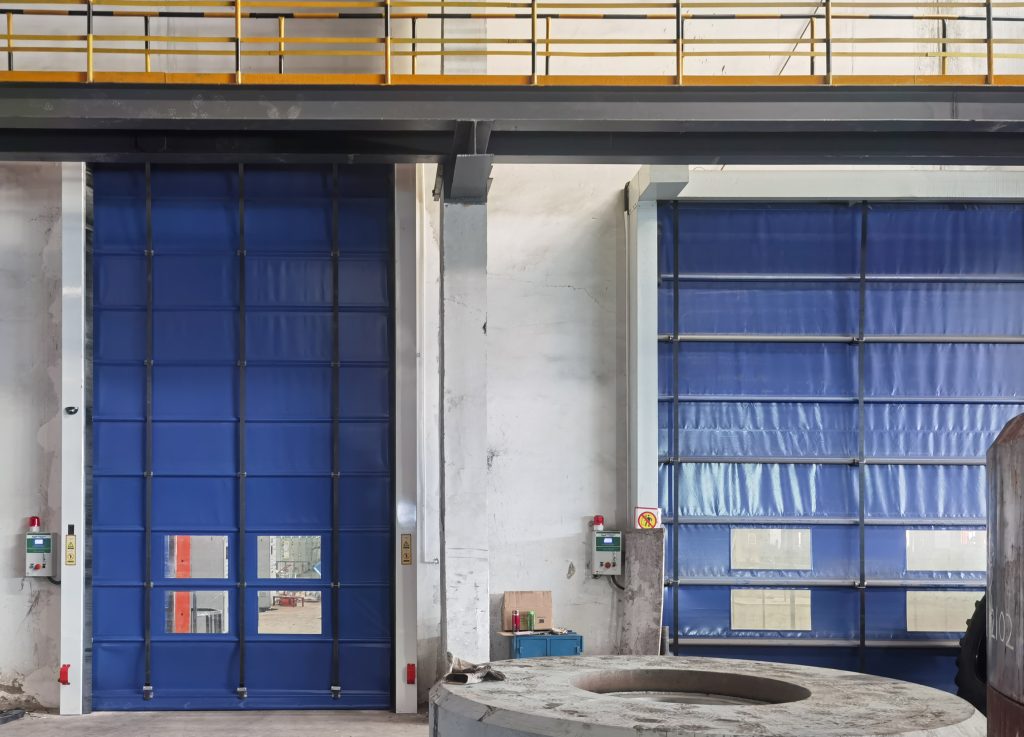 The components of the high-speed stacking door include the following components
Door Panel: Durable and Flexible
The core component of high-speed stacking doors is the door panel, typically crafted from robust canvas or PVC materials. These materials offer the ideal combination of flexibility and durability, ensuring they can withstand the rigors of frequent switching operations.
Guide Rail System: Precision in Motion
The guide rail system serves as the critical track upon which the door panels smoothly traverse. Comprising beams and columns, this system offers essential support and guidance for the vertical movement of the door panels.
Driving Device: Swift Control
Responsible for orchestrating the door's seamless operation, the driving device is pivotal. Commonly, this device harnesses motors and transmission mechanisms to swiftly elevate or lower the door panels, guaranteeing rapid action when needed.
Control System: Efficient Oversight
The control system takes the reins in managing the door's movements and meticulously tracks its position. Typically composed of sensors, control panels, and logic control units, it ensures the door operates safely and harmoniously with other equipment.
Safety Devices: Prioritizing Protection
Safety takes precedence with high-speed stacking doors, as they come equipped with an array of safety devices. These include safety light curtains, vehicle and pedestrian identification systems, emergency stop buttons, and more. These features work together to prevent accidents and damage during operation.
Support Structure: Stability Assurance
To maintain the integrity of the entire system, a robust support structure is indispensable. Usually constructed from steel or similarly sturdy materials, it serves to securely anchor the guide rail system and driving device, guaranteeing the door's stability and overall security.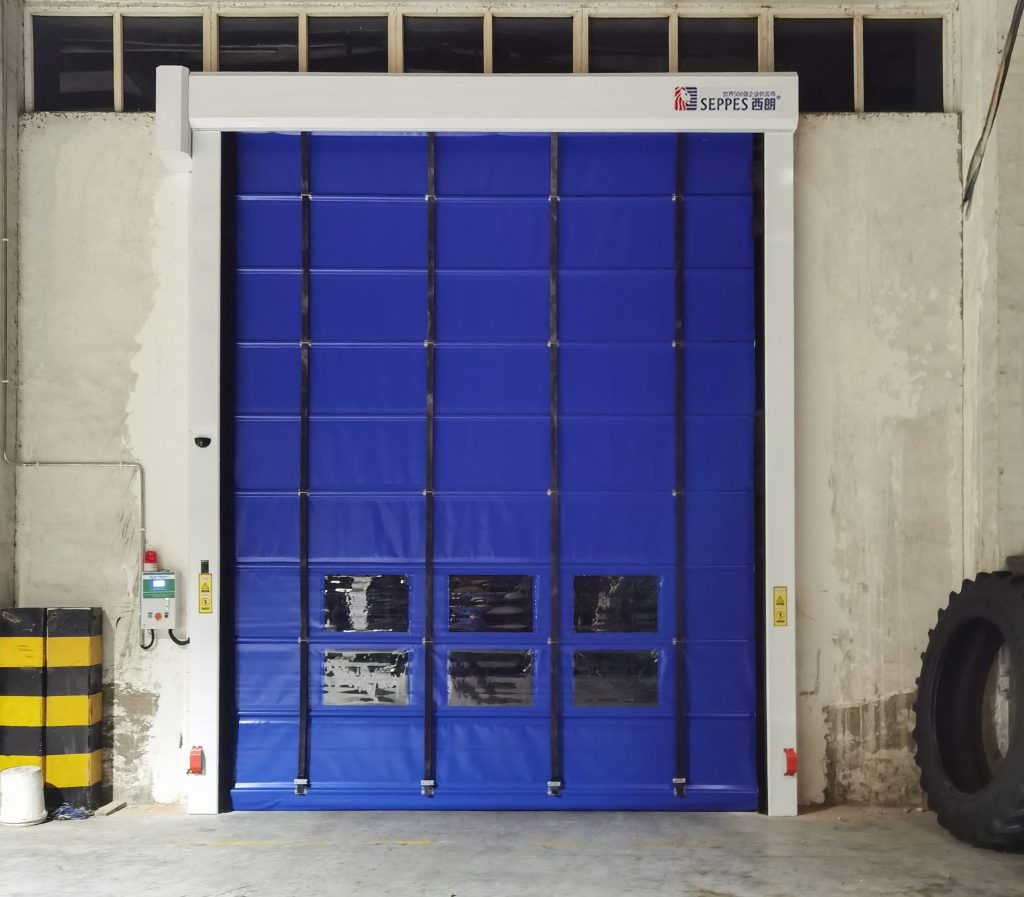 In conclusion
The structural design of high-speed stacking doors centers around durability, safety, and efficiency. To maximize their potential, it's imperative to adhere closely to the manufacturer's operation manual and installation guide during setup and use. This ensures not only the door's smooth operation but also its extended service life, safeguarding your investment for years to come. Experience the benefits of high-speed stacking doors and witness a transformation in efficiency, energy savings, and workplace safety. ALPLA Technology Co., Ltd., a Fortune 500 company, chose SEPPES as their industrial door supplier.