The advantages of high-speed spiral doors can improve efficiency and safety
In the evolving landscape of industrial development, the preference for high-speed spiral doors is on the rise. The versatility of aluminum high-speed doors, easily installable in any building location, coupled with their capability to effectively manage diverse environmental conditions, makes them an optimal choice for various applications. This article delves into the advantages of aluminum high-speed doors, shedding light on their benefits and functionalities.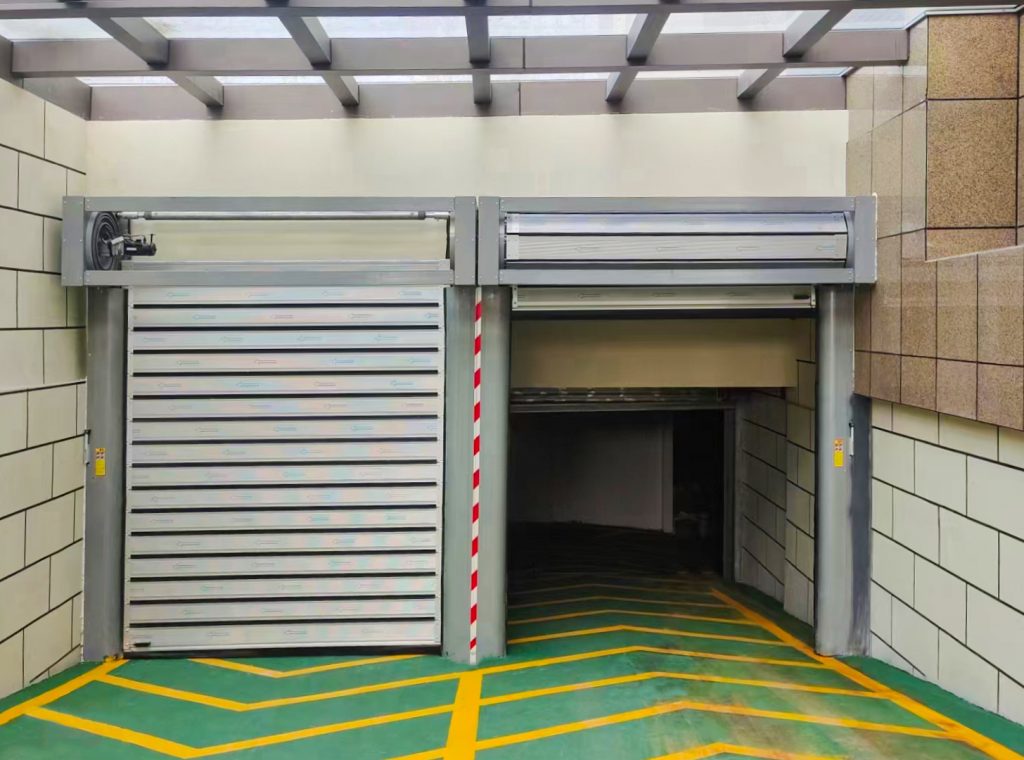 What are the advantages of high-speed spiral doors?
Advantage 1: Enhanced Performance and Security
In direct comparison to fast soft curtain doors, aluminum high-speed doors inherit all the favorable aspects of soft doors while offering notable improvements. These high-speed doors are designed to not only complement the functions of soft doors but also outperform them. Notably, they exhibit superior security, enhanced sealing properties, and faster door opening and closing mechanisms. The composition of aluminum high-speed doors employs aluminum alloy curtains, rendering them more robust and dependable compared to the PVC high-density base cloth used in soft doors.
Particularly advantageous in outdoor settings necessitating strong wind resistance, aluminum high-speed doors shine. They effectively prevent theft while maintaining an elegant appearance. Making them the preferred choice for outdoor environments requiring anti-theft measures and an aesthetically pleasing presence.
Advantage 2: Amplified Efficiency and Energy Savings
The utilization of hard and fast curtain door rolls yields substantial energy savings for enterprises by optimizing air circulation. This efficiency boost sets them apart from conventional industrial elevator doors and rolling doors. The rapid opening and closing action significantly enhances the pace of both production and logistics transfer within enterprises. Their characteristics include high reliability, robust practicality, effortless operation, and streamlined maintenance.
Advantage 3: Durable Construction for Multiple Benefits
The door panel of the high-speed spiral door is constructed using double-layer partition bridge aluminum panels. These panels are ingeniously composed, with the aluminum high-speed door section featuring a broken bridge insulation structure. This design choice brings forth a myriad of advantages. Including remarkable insulation performance, lightweight construction, heightened strength, and impressive impact resistance. Additionally, the aesthetic appeal of the aluminum high-speed doors makes them an ideal fit for outdoor environments emphasizing both anti-theft measures and a refined appearance.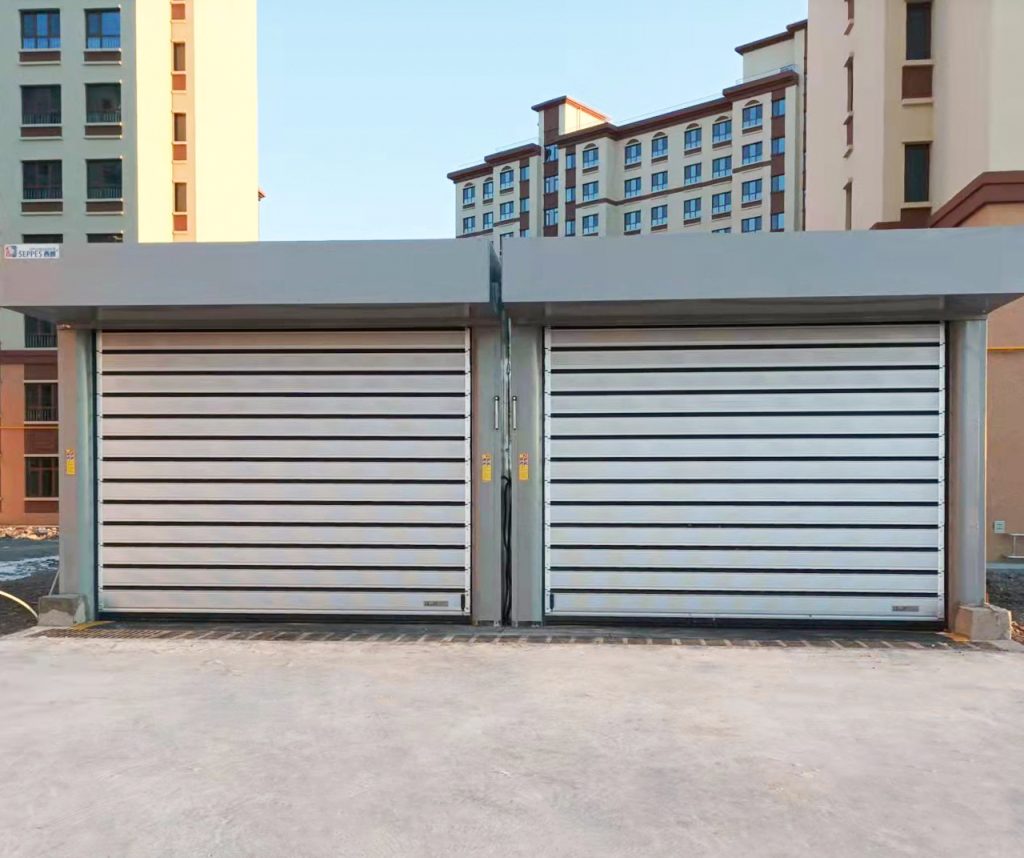 Conclusion
By harnessing the potential of hard and fast curtain door rolls, businesses stand to considerably diminish energy consumption due to improved air circulation. The swift opening and closing mechanism expedites production and logistics transfers, all the while offering attributes such as unwavering reliability, notable practicality, user-friendly operation, and efficient maintenance.
In essence, the application of high-speed spiral doors, specifically those crafted from aluminum, presents a confluence of advantages that cater to heightened security, amplified efficiency, and superior construction. These doors stand as a testament to innovation in the realm of industrial entrances, seamlessly integrating advanced features for an optimal business environment. Some warehousing and logistics industries like China Railway Logistics Group Co., Ltd. will install this door.