Suzhou Dock Leveler Export
In recent years, our company has exported a large number of dock levelers to all over the world, and we are very proficient in exporting. There are many customers who have cooperated before and have repurchased a lot in our company. It can be seen that the quality of Seppes's products is still very good, because only customers with good quality will repurchase, if the quality is not good. Customers will choose other manufacturers to cooperate. Therefore, Seppes is a trustworthy enterprise.
Features of Seppes Dock leveler
1,Color
blue, black
2,Lifting range
30 cm up and down
3,Load
The standard load is 6 tons, 8 tons, 10 tons
4,Tongue plate length
400mm, can customize 500mm
5,Safety protection device
tongue plate buffer device, geomagnetic valve anti-fall protection, emergency stop button, side anti-pinch protection
6,Standard size
W2000mmL2000mm H500/600mm or W2000mmL2500mmH500mm/600mm. The width can customize up to 2200mm, and the length can customize up to 4500mm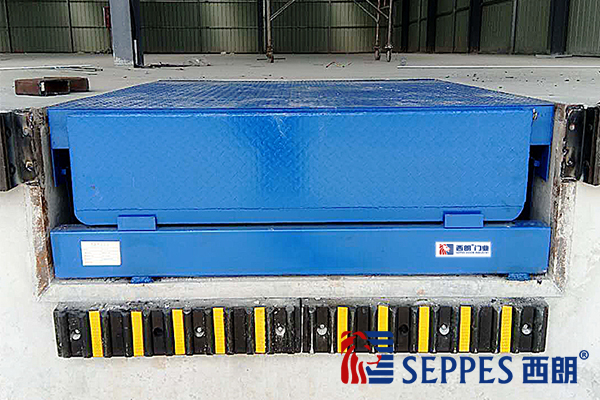 Seppes is a high-quality industrial door enterprise with 11 years of production experience. There are nearly 20 patents for various inventions and technologies, and 15 are pending. Products have been exported to Europe, Australia, the United States, Canada, France, Japan, Dubai, Russia and other countries and regions through high international standards. In addition, Seppes is also a cooperative supplier of more than 60 Fortune 500 companies such as IKEA, Logitech, and Fresenius.