Speed Roll Up Doors vs. Rolling Doors: Key Differences and Applications
Speed roll up doors and rolling doors are two commonly used industrial door options that share similarities in design and function. However, understanding their differences is crucial in choosing the right door for your specific needs. In this article, we will explore the three main distinctions between high-speed doors and rolling doors, namely opening speed, use environment, and safety considerations.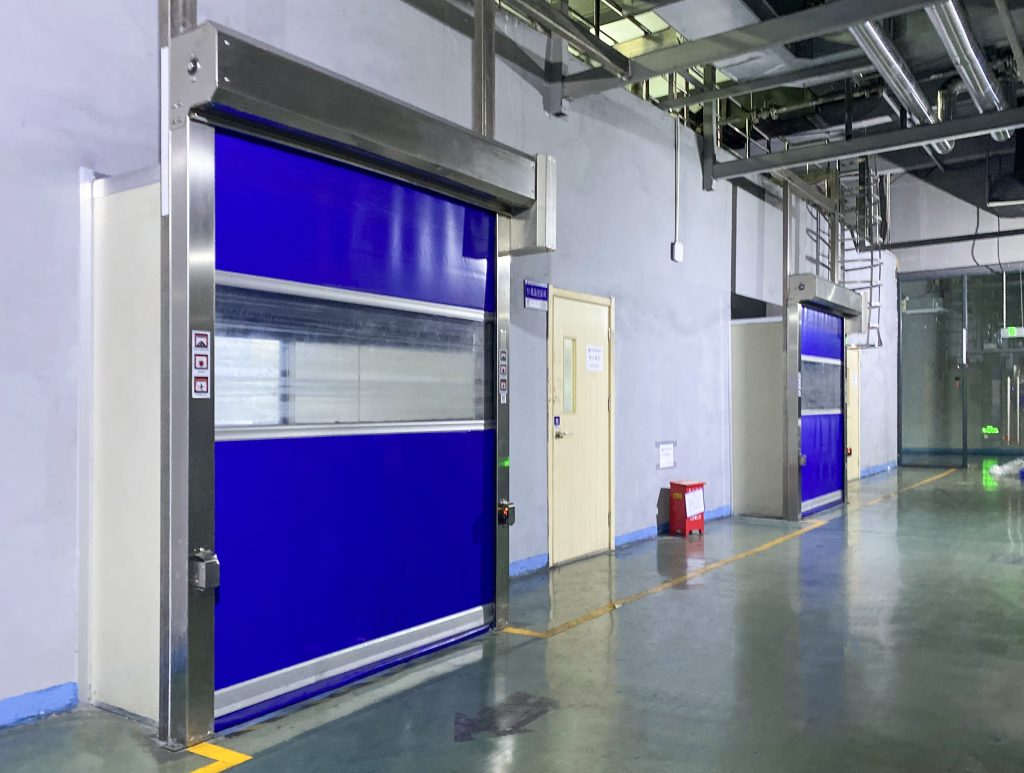 the three main distinctions between high-speed doors and rolling doors
Opening Speed: Fast Doors Outperform Rolling Doors
High-speed doors are engineered for rapid and smooth opening and closing cycles, typically constructed with PVC materials. With an impressive opening speed of up to 2 meters per second, these doors offer an ideal solution for high-traffic areas, enhancing overall production efficiency. Conversely, rolling doors tend to open more slowly as each panel rolls up individually. Typically made of heavier materials like steel or aluminum alloy, rolling doors require more time to operate.
Use Environment: Fast Doors for High-Frequency Applications
High-speed doors are specifically designed for environments that demand frequent use, such as express delivery centers, logistics warehouses, and pharmaceutical factories. These doors excel at swift and seamless operations, allowing quick access without compromising production efficiency. Due to their lightweight composition, high-speed doors can be opened and closed rapidly. In contrast, rolling doors are commonly employed in low-use environments like shops and garages.
Safety: Rolling Shutter Doors Provide Enhanced Security
Rolling doors offer superior strength and security in certain scenarios. Constructed with heavier materials, rolling shutters provide added protection and deterrence against intruders. Moreover, rolling shutter locking systems are often more sophisticated, offering enhanced security features. In contrast, high-speed doors typically possess a thinner profile and may not offer the same level of robustness as rolling shutters. Therefore, additional security measures, such as cameras and alarm systems, may be necessary in certain cases.
Both speed roll up doors and rolling doors possess unique advantages and are suited for specific applications. When selecting a door, consider factors such as opening speed, intended use environment, and required safety features. By understanding the distinctions outlined in this article, you can make an informed decision that aligns with your specific needs and optimizes operational efficiency. Like LEXY Co., Ltd. installed high-speed doors in their production workshops.