Speed control of PVC high speed door
PVC high speed doors are also called fast rolling doors. In recent years, the installation and usage have been increasing. But there are still many companies that know little about fast rolling shutter doors. In order to let everyone have a deeper understanding of this product, the following is the speed control explanation of PVC fast door.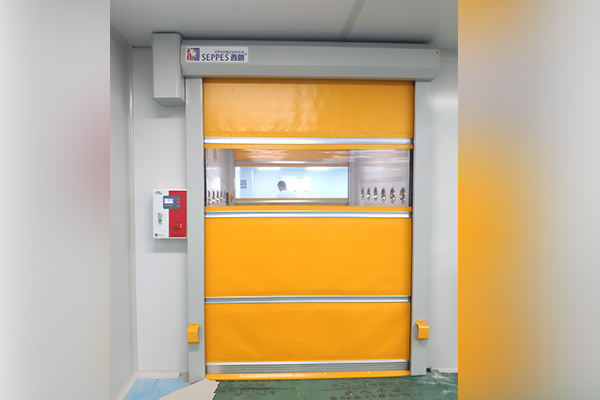 The high speed door cannot be started and stopped directly like a steel rolling door, but we can control its opening and closing speed. Normally, we will use a frequency converter to control the motor speed. Thereby controlling the lifting speed of the PVC fast roller shutter door. PVC fast rolling shutter door is not as fast as possible. It should be noted that in the case of fast positioning, in the case of about 20 cm from the top, it is necessary to slow down and buffer the parking process. Because this can not only effectively prevent the fast rolling shutter door from hitting on the track. It can also prevent the accident of people being trapped by the fast rolling shutter door. While reducing the noise, this process is also a standard for measuring the performance of the PVC fast rolling shutter door.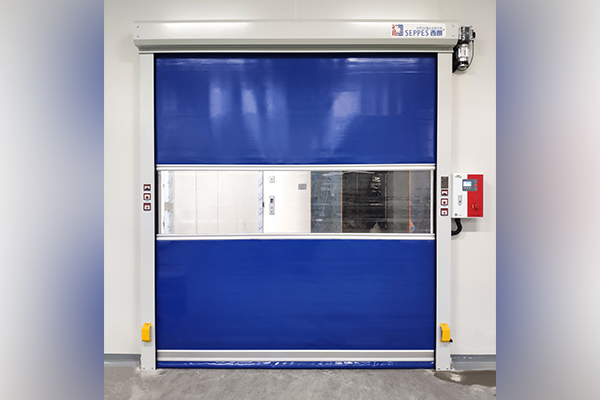 SEPPES continues technological innovation in accordance with European industry standards. It has a number of product core technologies and has passed the EU CE and international authoritative organization SGS certification. And the market covers the whole country. Perfect after-sales service, cooperation cases all over the country. The choice of nearly 60 Fortune 500 companies such as Geely, Procter & Gamble, Huawei, Bosch, and Pfizer. And the trust of more than 2,000 cooperative customers around the world. Products are exported to Chile, the Philippines, Spain, and Costa Rica In more than 30 countries. Many overseas distributors provide high-quality services to global customers.