SEPPES sectional door, all used are said to be good.
The sectional door is a relatively large industrial door.  In some large-scale places where it is inconvenient to install the door body.  
Such as the door outside the factory, the logistics garage, and the warehouse workshop. Liftgate in these venues, customers love its benefits and functionality.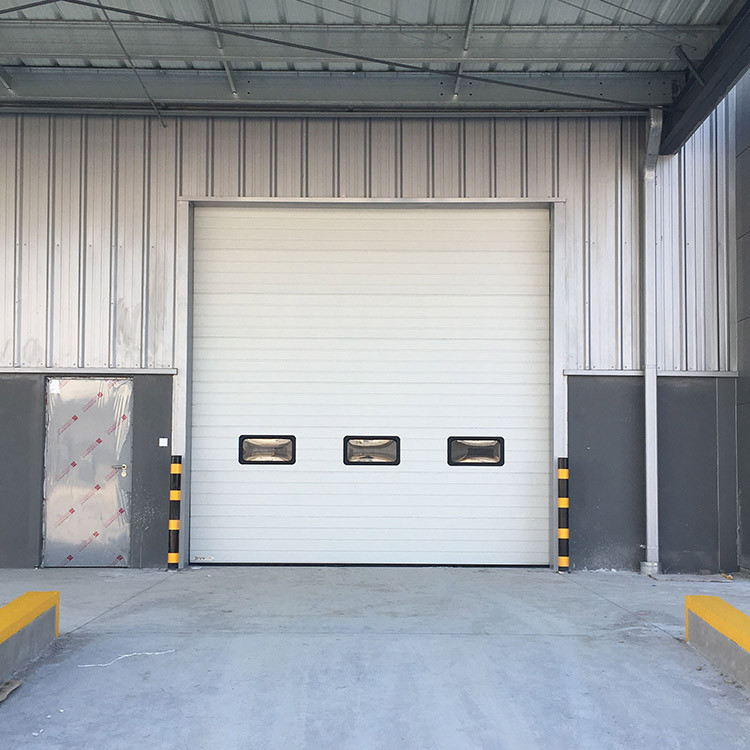 Today, I will take you to know about the SEPPES sectional door. Our SEPPES brand has 11 years of senior experience.  Has 15 items of authoritative product certification. Nearly 20 patents for various inventions and technologies.
The development concept of SEPPES is "Brand of SEPPES, serving the world and making intelligent factories more efficient".  We are constantly optimizing and upgrading our products.
With leading professional products and good brand reputation.  SEPPES has become a partner of more than 60 Fortune 500 companies including IKEA, Logitech, AkzoNobel, etc.
Our lift doors have the functions of noise reduction, dustproof, windproof, heat preservation and so on.  Our door panel is 0.45mm color steel plate.  Aluminum alloy or 304 stainless steel can also be customized. Internally filled with polyurethane foam.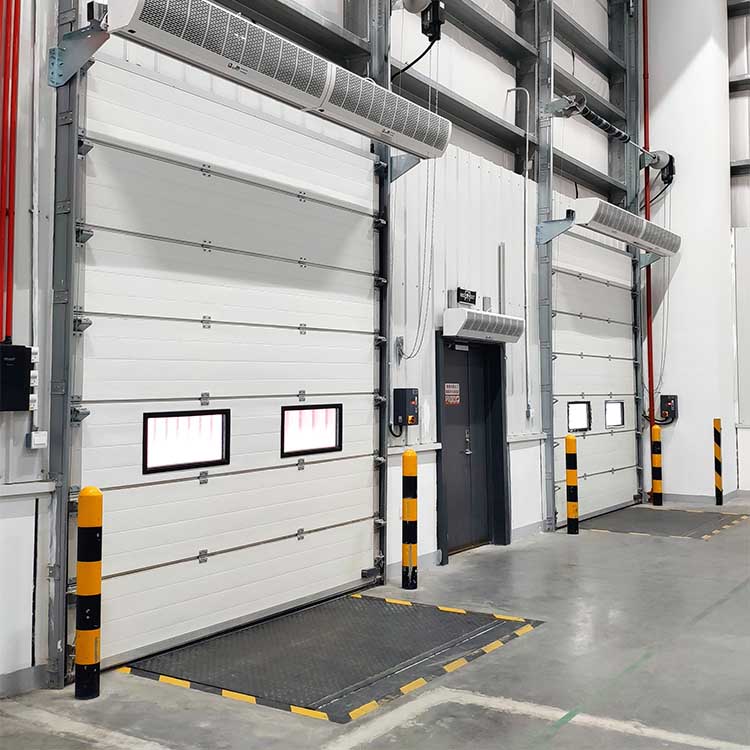 Seal with EPDM strips on the top, bottom and sides of the door. Therefore, the lift door has a good seal and is thermally insulated.  It can effectively prevent the loss of hot and cold air exchange outside the door.  And keep the indoor temperature constant.
There are generally three ways to open the sectional door:
Standard lift (500mm above the door opening)
Improve the lift (more than 500mm above the door opening)
Vertical lift (completely higher than the height of the door opening itself)
There are buttons and remote controls for opening the sectional door.  Our doors come with a fall arrest system.  There are airbags, torsion spring anti-break devices and wire rope anti-fall devices on the bottom side.  In case of emergency, there are also manual emergency devices. High safety factor.