SEPPES has reached a cooperation with Taiwan's second largest photovoltaic panel manufacturer
Recently, SEPPES has completed the installation of PVC fast doors and high speed spiral doors in the workshop of a Taiwan-funded enterprise. This enterprise is the second largest manufacturer of photoelectric panels in Taiwan. The customer's previous factory installations and use are foreign-brand products. This time, the new factory wanted to try to install a fast door using a domestic brand. They found SEPPES door industry on the Internet with the same quality as the foreign brand. And complained to us that the after-sales service response time of the foreign brand was too long and the price was too expensive. After we took the customer to see the surrounding projects, the customer felt very satisfied.
Compared with many high-speed door manufacturers on the market, SEPPES pays more attention to the selection of product materials. And has always adhered to the three-character principle of "refined and safe". Refinement lies in the use of materials and craftsmanship, such as Swiss brand PVC door curtains, which are durable, beautiful and impact-resistant. German brand control system, simple and easy to use and more accurate, Korean brand safety photoelectric, fast and reliable response, etc.. Many improvements have been made in the production process, laser construction is integrated. So that the door frame is not easily deformed, imported plastic powder Spray plastic. The surface is not easy to fall off, etc.; Safety means more peace of mind. SEPPES has more than 100 Home service outlets to provide customers with comprehensive after-sales service.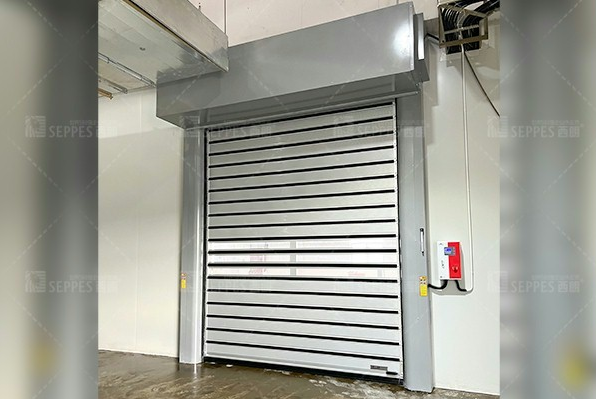 SEPPES door industry continues technological innovation in accordance with European industry standards. It has a number of product core technologies and has passed the EU CE and international authority SGS certification. SEPPES is the choice of nearly 60 Fortune 500 companies and the trust of more than 2,000 cooperative customers around the world. Products are exported to Chile, the Philippines, Spain, and Costa Rica in more than 50 countries. Many overseas distributors provide high-quality services to global customers.