Sectional Overhead Door Vs Roller Door
Sectional overhead door is an industrial door with good thermal insulation, heat insulation and wind resistance. PVC rolling door has the advantages of dustproof, insect proof and corrosion resistance. These two doors are very common doors in the factory, but the characteristics are very different. Sectional overhead door are usually placed on the outside of buildings, and PVC high speed doors are usually placed on the inside of buildings. I compared the two doors and below are the results of the comparison.
1.The material of the curtain
Vertical lift sectional door: The door panel is 0.45mm color steel plate, aluminum alloy and 304 stainless steel can customize. The interior of the door panel is fill with high-density polyurethane foam.
Roller door: The door curtain is made of PVC and contains anti-breakage fibers.
2. The opening method
Vertical lift sectional door: Buttons and Remote Control
Roller door: standard double-sided manual button, optional radar, geomagnetic, pull rope, remote control, bluetooth, card access control, wireless switch.
3. Wind resistance grade
Vertical lift sectional door: Resist 8-10 winds.
Roller door: W3000mmH3000mm resists class 6 wind, and larger than this size resists class 5 wind.
4.The opening speed
vertical lift sectional door: The opening speed is 0.2-0.3m/s.
Roller door: The opening speed is 0.8-1.2m/s, and 1.2-2m/s can be customize.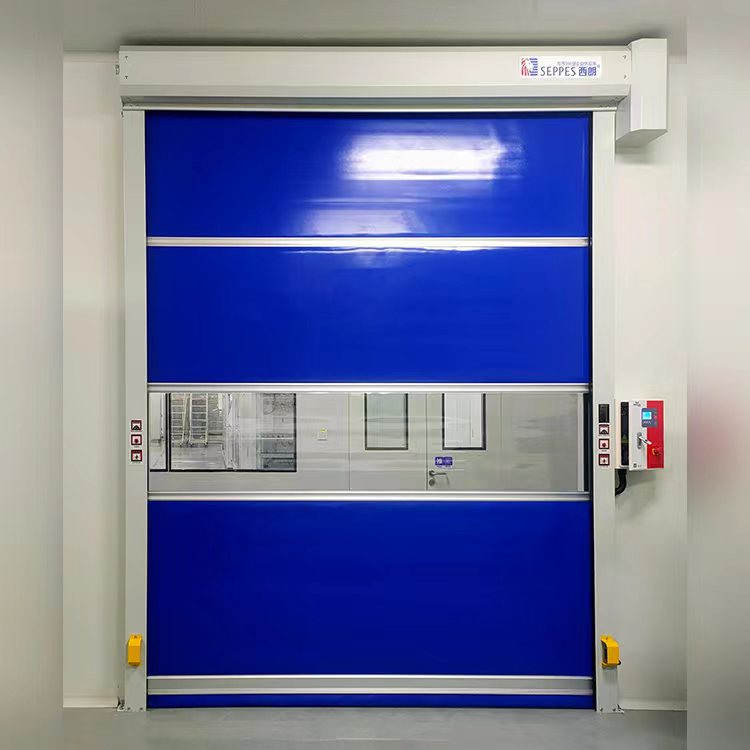 Of course, these two doors are not the only difference, there are other differences. The better manufacturers of these two doors are Seppes. At present, we have 11 years of experience in the manufacture of industrial doors, and the technology is very mature. There are nearly 20 patents for various inventions and technologies, and 15 are pending. Industrial door products have passed CE certification and SGS certification. Moreover, the products have been export to Europe, Australia, the United States, Canada, France, Japan, Dubai, Russia and other countries and regions through high international standards. At the same time, Seppes is also a cooperative supplier of more than 60 Fortune 500 companies such as IKEA, Logitech, and Fresenius.