Rich opening methods of roll fast doors
The roll fast door is one of the very common industrial doors. Because of its good sealing, fast opening and closing speed and high efficiency. It has been favored by many manufacturing industries. It can be found in every workshop, channel and warehouse. In order to better cooperate with employees, vehicles, and places to use conveniently and safely, some induction opening methods will be added to realize it. Next, we will introduce several common opening methods for you in detail.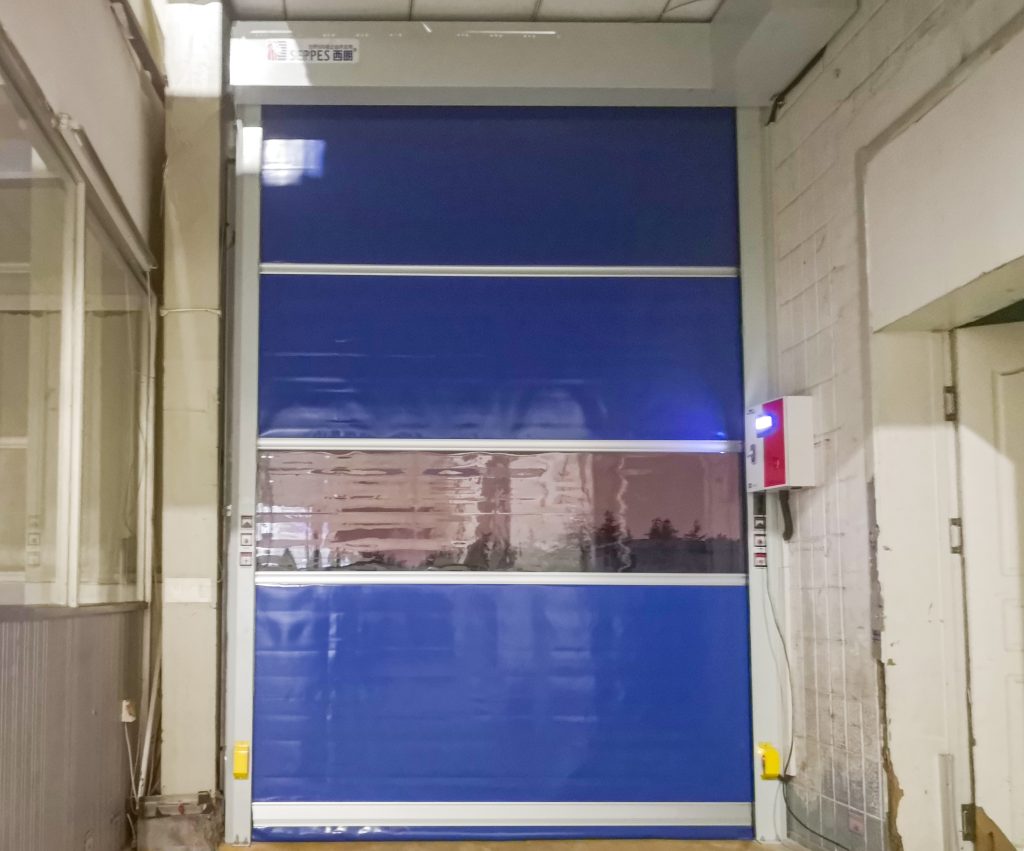 Five induction methods for fast rolling doors
1. Radar, sensing employees and carts entering and exiting, suitable for internal workshops of pharmaceutical factories. The size of the door opening is not large. Which can be automatically opened to meet the frequent entry and exit of people and vehicles.
2.Geomagnetism can sense the entry and exit of various vehicles. For example, forklifts, trolleys, etc., are suitable for warehouse gates, frequent transportation of materials, and handling of goods.
3.Linkage, mainly docking with pharmaceutical automation equipment. For example, conveyor belts, conveyor belts, AGV vehicles, cleaning rooms, etc. The lifting switch that realizes the interactive signal between the fast rolling door and the equipment.
4.Interlocking, mostly used in buffer rooms, air shower rooms, and air lock rooms. Since there are two or more doors, the implementation can only open one door at a time. One door is kept closed, so that the inside is not in contact with the outside world, and it is more dust-proof and clean.
Card swiping, suitable for medical research places. Only specific researchers can enter and exit, and other people are strictly prohibited from entering, such as face recognition and password opening can be realized, and the same is true.
Three points should be paid attention to when choosing the induction method of the roll fast doors: suitability, high efficiency, and low failure rate. Therefore, it is recommended to choose a brand with good quality, which matches the pharmaceutical site, and has no failure rate. Prevent the failure of the door due to poor induction, affecting the daily entry and exit of the entire workshop and environmental sanitation.