Rapid Roller Doors: Enhancing Efficiency and Protection in Production Workshops
In production workshops, whether they are dust-free or temperature-controlled, selecting the right doors is crucial to ensure efficient isolation and protection while allowing the seamless flow of people and goods. Rapid roller doors serve as versatile industrial doors, offering heat preservation, moisture retention, dust prevention, insect control, sound insulation, and wind resistance. These doors find applications in various sectors such as food, medicine, electronics, chemicals, automotive, textiles, and logistics.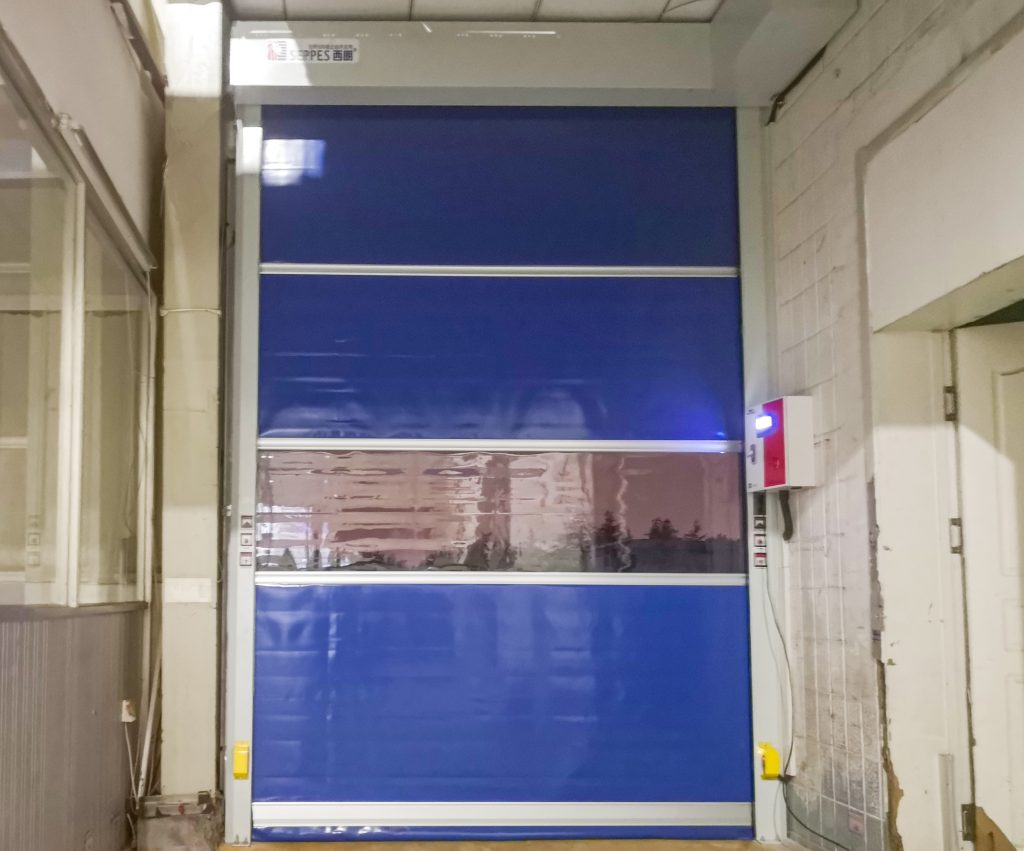 Benefits of Rapid Roll Door
Temperature Zone Division: Rapid roll doors effectively divide production workshops into two independent temperature zones. This division creates a comfortable working environment for staff and optimizes the performance of air-conditioning appliances and purification equipment. It also conserves resources and energy by preventing the entry of microorganisms, dust, odors, and insects.
Fast Operation and Logistics Access: Equipped with an automatic opening and closing system, rapid roll doors operate at high speeds. They are particularly suitable for areas where frequent access is required for logistics and forklifts. These doors maintain constant temperature and humidity within the workshop, while efficiently isolating harmful insects.
Precise Environment Control: Rapid roll doors are indispensable for machinery factories, food processing plants, and pharmaceutical facilities that demand precise working conditions. By installing and utilizing these doors, the workshop environment remains insulated from external dust and contaminants, ensuring a cleanliness level of 70-90%. The production process benefits from a coordinated and unified environmental area, reducing the impact of external factors on the workspace.
Choosing the Right Rapid Roll Door
When considering the purchase of fast rolling doors, it is essential to select a professional industrial door manufacturer renowned for quality and reliability. Trusted options include Hörmann in Germany and SEPPES in China. These manufacturers provide an experienced service team and ensure superior product quality, maximizing safety during usage.
In conclusion, the installation of rapid roller doors in production workshops holds significant importance for enterprises. With their practicality and reliability, these doors withstand strong convective wind pressure while maintaining high operational efficiency. They enable an optimal working environment, efficient temperature control, and effective protection against external factors. When investing in rapid roller doors, prioritize renowned manufacturers to ensure top-notch product quality and enhanced safety.