Rapid roll shutter doors can improve energy efficiency and work efficiency in various industries
Rapid roll shutter doors have become indispensable in various industries such as food, medicine, chemical, textile, electronics, automotive, supermarkets, refrigeration, and logistics. These innovative doors are known for their exceptional properties, including sound insulation, heat preservation, dustproofing, high strength, and superior air tightness. In this article, we'll explore how these features enable significant energy savings while ensuring rapid operation, making rapid roll up doors a crucial asset in today's industrial environments.
Enhancing Energy Efficiency with Rapid Roll Up Doors
Effective Air Sealing for Energy Conservation
In industrial settings, the constant use of air conditioning in summers and heating in winters can lead to substantial energy consumption, putting a financial burden on enterprises. Rapid roll up doors, thanks to their high sealing performance, effectively prevent air loss. Their swift opening and closing mechanism ensures minimal air escape, contributing to reduced energy usage.
Maintaining Indoor Temperature Stability
During winters, inadequate airtightness can create pressure differences between indoor and outdoor air, causing cold air to seep into the workspace through gaps. This fluctuating indoor temperature not only impacts the work environment but also results in higher heat energy consumption. Similarly, in hot summers, poor sealing exacerbates the temperature difference between indoor and outdoor spaces, leading to increased energy consumption. The dependable sealing of rapid roll up doors plays a pivotal role in maintaining stable indoor temperatures and optimizing energy usage.
Working Principle of Rapid Roll Up Doors
The operation of rapid roll up doors revolves around a sophisticated control system:
Door Opening Sensor Trigger
When the door opening sensor detects motion, it sends a trigger signal to the control system.
Motor Activation
The control system instructs the frequency converter based on the door's current position. The frequency converter then starts the driving motor, causing the door curtain to rise rapidly.
Automatic Descending
After vehicles or pedestrians pass through, the door curtain automatically descends, closing the passage until the next signal triggers the door to open again.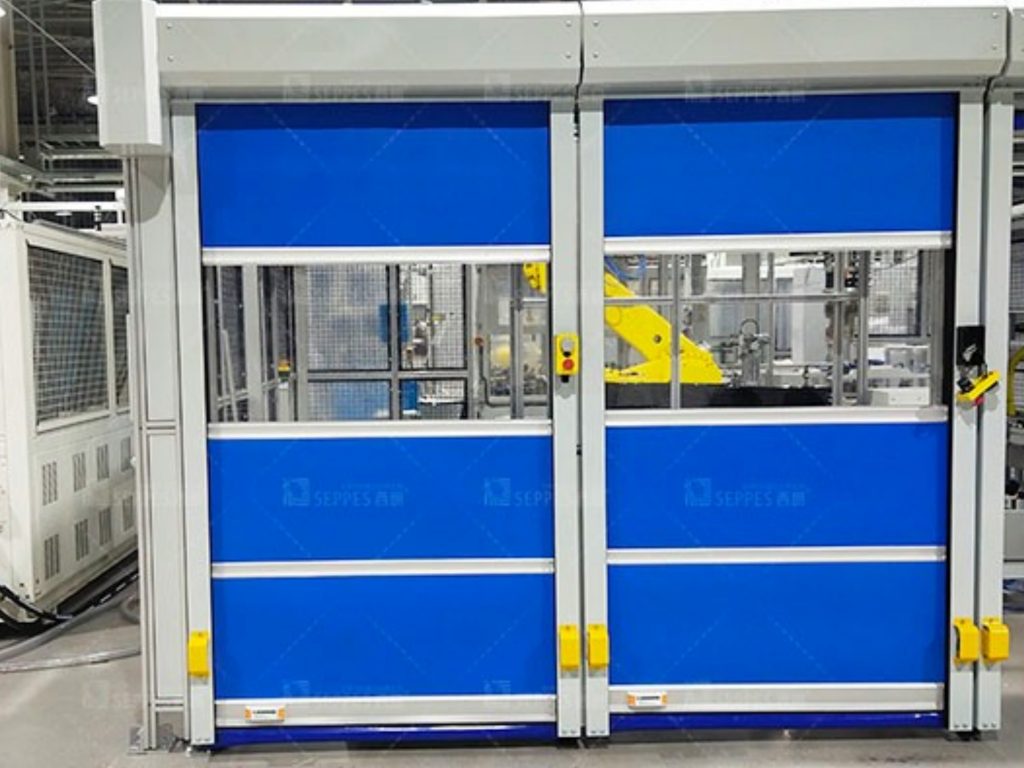 Rapid roll shutter doors have emerged as the ideal solution for enhancing energy efficiency and work efficiency across diverse industries. Their outstanding features, such as effective air sealing and temperature stability maintenance, help conserve energy and reduce operational costs. By incorporating these innovative doors into industrial spaces, businesses can significantly optimize their processes and achieve greater productivity. This type of door was installed by Air Liquide Co., Ltd., a Fortune 500 company.