What are the manufacturers of rapid door for clean workshops?
The rapid door is also called PVC high speed door, which has the functions of sealing, dust-proof, insect-proof, odor-proof, sound insulation, and rapid isolation. The high speed door is usually installed in the workshop of the workshop to meet the internal environmental requirements of the workshop. Different from ordinary workshops, clean workshops have higher requirements for air cleanliness. However, ordinary rapid doors can only meet the requirements of ordinary workshops, and cannot meet the requirements of clean workshops. If it is used in a clean room, a dedicated clean room high speed door needs to be installed. At present, there are not many manufacturers of high-speed doors on the market that can meet the requirements of clean workshops. You can find SEPPES manufacturers with relevant cases of GMP workshops.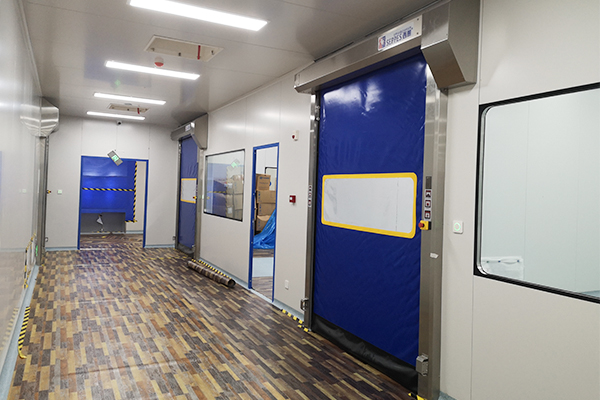 SEPPES' new clean workshop high-speed door is optimized and upgraded again on the basis of ordinary high-speed doors. The door body is made of stainless steel and the polyethylene side guides are mounted in C-rails. 80mm narrow track, built-in photoelectric safety protection, airtight box. The side of the box is fully surrounded by design, reducing dust accumulation and sealing in all directions.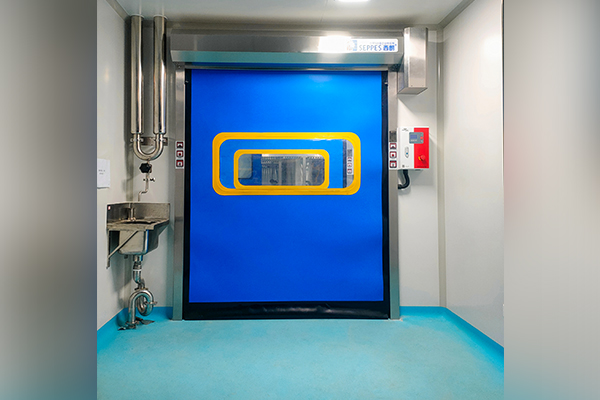 SEPPES has installed related clean workshop projects in Qilu Pharmaceutical, Tianjin Tianyao, etc. It has always continued technological innovation in accordance with European industry standards, has a number of product core technologies and has passed the EU CE and international authority SGS certification. The market covers the whole country. The cooperation cases are all over the world, and nearly 60 Fortune 500 companies such as Geely, Procter & Gamble, Huawei, Bosch and Pfizer have chosen SEPPES. Products are exported to more than 50 countries including the United States, Singapore, Chile, the Philippines, Spain, and Costa Rica. A number of overseas distributors provide high-quality services to global customers.