Enhancing Industrial Efficiency with PVC High-Speed Roll-Up Doors
Industrial building design requires careful consideration of various elements, and one crucial component is the choice of doors. Doors serve as vital separators of production areas from the surrounding environment, offering protection against dust, insects, and pollutants. They are also the gateway for personnel to access these facilities. Often, the internal and external environments need to be distinct, and achieving this balance can be efficiently done by installing PVC high-speed roll-up doors.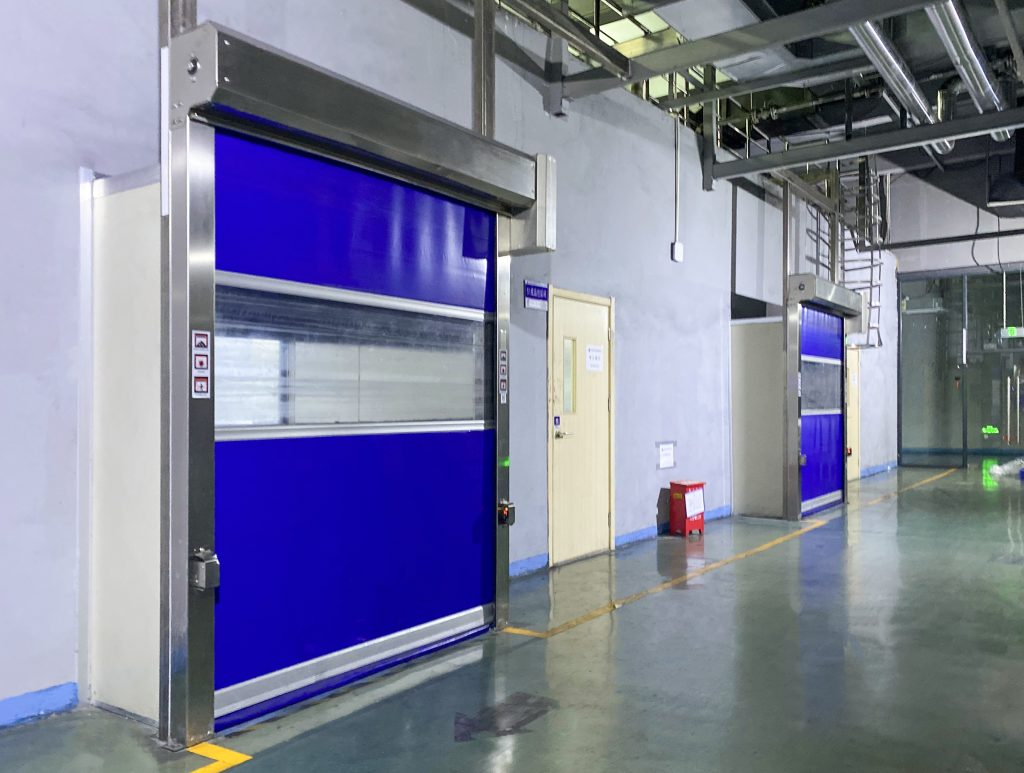 Meeting Industrial Needs: The PVC High-Speed Roll-Up Door
The fast rolling shutter door is a favored choice among industrial doors. Its rapid opening and closing capabilities reduce personnel transit times, ultimately enhancing work efficiency. Furthermore, during extreme weather conditions, such as winter's chill or summer's heat, these doors enable quick sealing, minimizing energy wastage. This energy-efficient feature not only saves costs but also contributes to reducing emissions, aligning with sustainable practices.
Prioritizing Safety
Unlike traditional manual doors, which pose potential safety hazards, fast rolling shutter door are designed with safety in mind. Equipped with infrared safety photoelectric sensors as standard, these doors detect the presence of employees or vehicles beneath them while in operation. In the event of detection, the door will gradually halt and retract, avoiding any potential accidents and ensuring urban safety.
Features and Benefits
High Durability:
fast rolling shutter doors are engineered for longevity, capable of enduring frequent daily use.
Customization:
Corporate customers have the flexibility to select the door opening method tailored to their site-specific requirements.
Versatile Applications:
These doors find application in a wide range of industrial settings, including factories, workshops, warehouses, and logistics channels, making them indispensable in numerous major industries.
Incorporating fast rolling shutter door into your industrial facility not only enhances security and safety but also contributes to energy savings and improved work processes. Consider these doors as a valuable addition to your industrial building design for optimal results. BSH Electric Co., Ltd., a Fortune 500 company, has chosen SEPPES as their industrial door supplier.