PVC Curtain High-Speed Door: Boosting Efficiency and Safety
PVC curtrain high speed door is widely used in places with high environmental requirements such as ordinary workshops, clean workshops and dust-free workshops. The track of the fast rolling door adopts a double-row brush structure. This design more effectively prevents the intrusion of insects and dust. Especially in the food processing industry and the pharmaceutical industry. The sealing performance of fast rolling shutter doors is very important to ensure the cleanliness and hygiene of the production environment.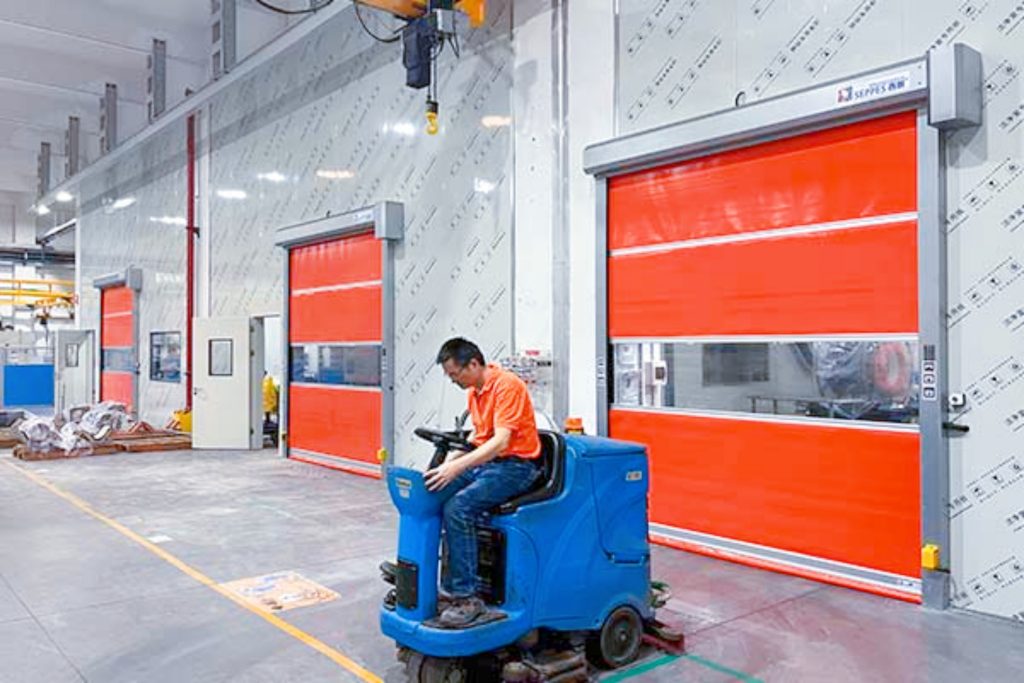 The key feature of PVC Curtain High-Speed Door
At the top of the door body. The fast rolling shutter door adopts a guide structure to make the door body run more smoothly. This design reduces friction and noise and increases the service life of the door. Whether in an industrial production line or a cold chain logistics center. The smooth operation of the door is very critical.
The fast rolling shutter door is equipped with multiple safety devices to protect people's safety. The bottom of the door body is equipped with an airbag device. Which can quickly stop the operation of the door body in an emergency to avoid accidental injuries. At the same time, there are infrared safety electric eyes at both ends. Which can detect people and objects around the door in time, further improving safety.
Rapid rolling shutter doors have a wide range of applications. In the industrial field, it is widely used for separation between production lines and workshops, and can effectively control temperature, dust and noise. In the logistics industry, fast rolling shutter doors can speed up the entry and exit of goods and improve logistics efficiency.
With its servo motor and control system, wind-resistant ribs, sealing structure, guide design and safety facilities. The fast rolling door has become an ideal choice for many enterprises and institutions. Its wide application in various industries has made important contributions to the improvement of production efficiency and the protection of personnel safety.
Conclusion
With the continuous advancement of technology and the growing demand. It is believed that PVC curtain high-speed door will show more application prospects and innovative features in the future. If you want to know more details about the product, please feel free to contact SEPPES.