Installing Overhead Sectional Doors in Agricultural Gardens Improves Safety, Efficiency and Aesthetics
Agricultural gardens rely on efficient and secure production facilities to cultivate and protect their precious flowers. The external doors of the factory buildings play a crucial role in ensuring safety and maintaining the right environmental conditions. Overhead sectional doors have emerged as a top-notch solution that perfectly fits the diverse needs of agricultural garden workshops. In this article, we will delve into the advantages of these doors, emphasizing their durability, excellent sealing and heat preservation features, and aesthetically pleasing design.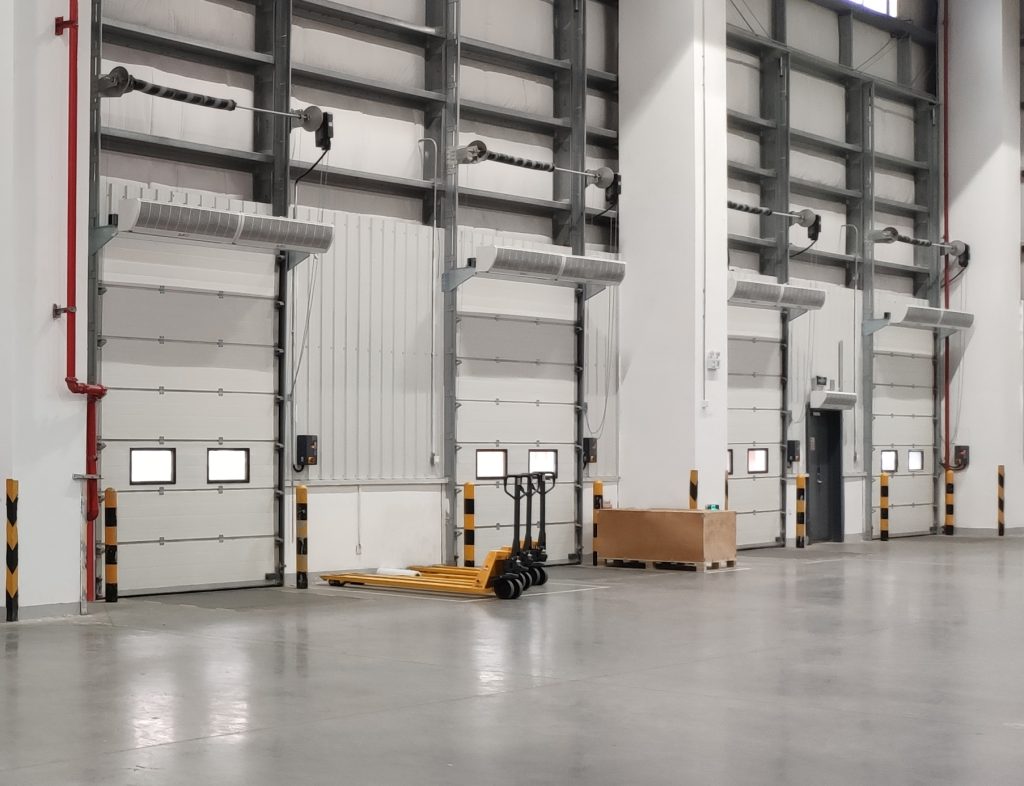 What are the three major advantages of sectional doors in agricultural garden workshops?
Durability and Security
Sectional doors are constructed using double-sided color steel plates, providing them with exceptional sturdiness and impact resistance. The interior is filled with high-density polyurethane foam material, further reinforcing their strength. When utilized in agricultural garden workshops, these doors effectively safeguard the flowers inside, significantly reducing the risk of theft and ensuring a secure production environment.
2. Superior Heat Preservation and Airtight Sealing
Maintaining the optimal temperature and humidity levels within agricultural garden factory buildings is crucial for flower cultivation. Sectional doors are equipped with EPDM sealing rubber strips on both sides and the top, creating an airtight seal when closed. This, in combination with the door panels, ensures outstanding heat preservation and insulation capabilities. By effectively isolating the indoor environment from external temperature fluctuations, these doors enhance production efficiency and guarantee consistent product quality.
Aesthetically Pleasing Design
The production of sectional doors incorporates elements of craft aesthetics, resulting in a simple, grand, and visually appealing door image. The beautiful appearance of these doors elevates the overall product grade of the agricultural garden workshop, attracting more customers and expanding market opportunities.
Overhead sectional doors have become a vital asset in agricultural gardens due to their impressive durability, excellent sealing and heat preservation properties, and captivating aesthetics. By providing a secure environment, optimizing energy efficiency, and adding a touch of elegance. These doors have earned their place as a top choice in the realm of industrial doors. The famous Chinese company Nongfu Spring Co., Ltd. has installed this door.