Mistakes In Buying Dock Leveler
Many people fall into some misunderstandings when purchasing dock leveler. So, what are the common misunderstandings? How to avoid them? Let me take a look at it below.
1. Buying Dock Leveler Common Misunderstandings
Misunderstanding 1: Before building the pit, I did not carefully understand the size of the dock leveler that can be manufactured, and did not communicate with the merchant about the pit drawings. As a result, the pits were built too large, and the merchants could not do it. Generally speaking,the standard size is W2000mmL2000mm H500/600mm or W2000mm L2500mm H500/600mm. The pits can be built with reference to standard dimensions, which reduces the possibility of errors.
Misunderstanding 2, some projects buy some cheap dock levelers in order to save costs. Such products usually do not use high-quality raw materials, and problems will occur during use. These products do not have complete safety protection devices. The safety protection device includes a plate-shelter buffer device, a geomagnetic valve anti-fall protection, an emergency stop button, and a side anti-pinch protection. Therefore, be sure to carefully understand what safety devices are available before purchasing. If you have enough funds, you can buy a stopper to prevent the car from rolling.
Misunderstanding 3, not buying according to the load you need. Be sure to understand the required load before purchasing.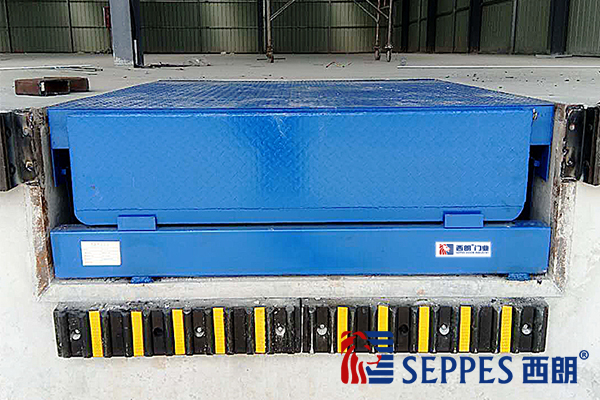 2. Reasons for choosing Seppes
Seppes has been manufacturing high speed doors for 11 years now, and the products have passed a number of inspection standards. Including CE certification, SGS certification. Seppes has about 20 invention patents and technology patents, and another 15 are being applied for. Products have been exported to Australia, Europe, Canada, the United States, France, Japan, Dubai, Russia and other countries and regions through high international standards. At the same time, the exported products have a two-year warranty period. In addition, Seppes is also a cooperative supplier of more than 60 Fortune 500 companies such as IKEA, Logitech, and Fresenius.