Maximizing Efficiency and Cost Savings with High-Speed PVC Doors in Logistics Factories
In the fast-paced world of logistics, the continuous movement of goods demands efficient solutions. High-speed PVC doors play a pivotal role in safeguarding the entire process, from product production and processing to warehousing and transportation. These rapid rolling shutter doors provide comprehensive protection, fulfilling essential functions such as heat preservation, dustproofing, sound insulation, insect prevention, sealing, and energy conservation, as well as wind resistance. In this article, we explore the advantages of integrating high-speed PVC door into logistics workshop projects.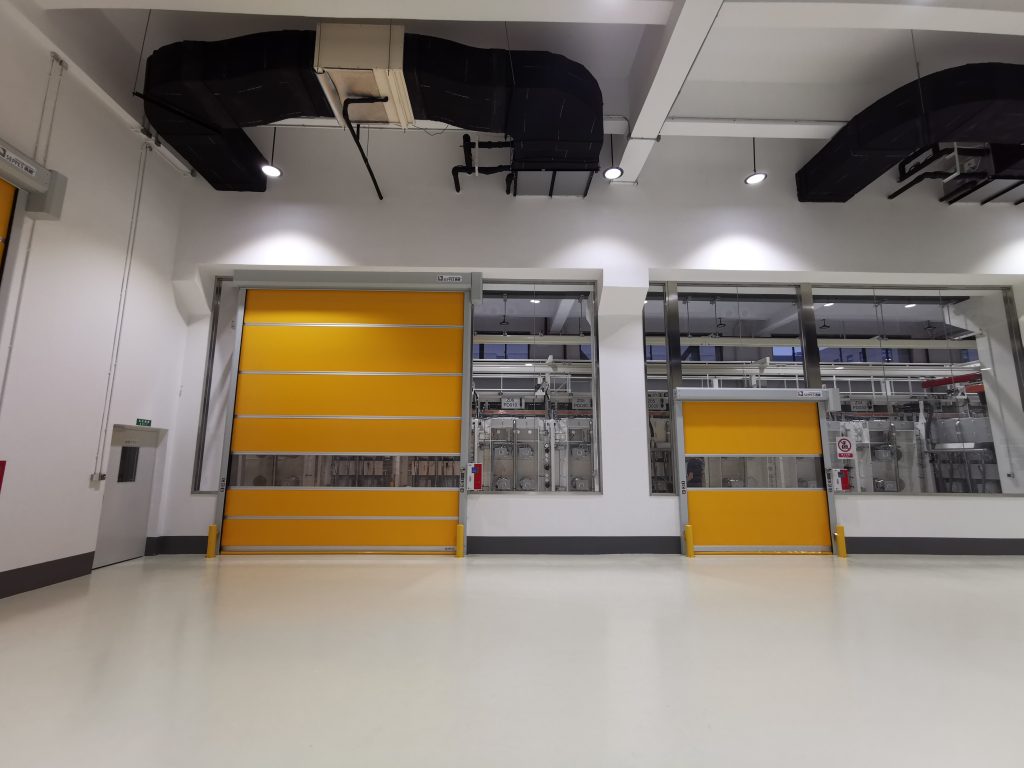 The advantages of integrating high-speed PVC doors into logistics workshop projects
Enhancing Product Transport Quality
Increasing customer expectations drive the need for enhanced product transportation quality. To meet these demands and streamline logistics, transportation, and production processes, many companies have adopted high-speed PVC door in their logistics channels. These doors connect warehouse supply logistics and production logistics, serving as critical entry and exit points for goods. The result is optimized factory warehouses and reduced operational costs.
Efficiency in Logistics
High-speed PVC door simplify complex production and logistics processes, eliminating resource wastage at various points in the logistics chain. These doors are easy to operate, swift, safe, and reliable, significantly improving logistics efficiency. The benefits brought to logistics sites are numerous.
Time-Saving Benefits
The rapid operation of high-speed PVC door significantly reduces logistics and transportation time. Frequent opening and closing of channels becomes more fluid, and these doors boast a long service life. Their fully automatic nature reduces manual management costs and minimizes downtime.
Cost Savings and Profitability
The deployment of high-speed PVC door translates to cost savings for businesses, leading to increased profits. Installation is quick and space-efficient, making them suitable for small factories with a high utilization rate. Furthermore, their excellent sealing performance ensures a conducive working environment, effectively preventing the exchange of hot and cold air, resulting in energy savings.
Conclusion
In conclusion, the advantages of installing high-speed PVC doors in logistics factories are clear. If you are considering the purchase of fast rolling shutter doors, it is strongly recommended that you select a professional, reputable manufacturer known for their product quality. Make an informed choice and enhance your logistics operations with high-speed PVC door. China Railway Logistics Group Co., Ltd. chose this door from SEPPES.