Manufacturer Of High Quality High Speed Spiral Doors
High speed spiral doors are relatively expensive in everyone's impression, and they will face huge losses if they are damaged. that's the truth. In the event of damage, companies that are in production may delay production due to access problems. At the same time, it may also cause the internal energy of the enterprise to be lost. There are also some risks that may exist, which will have a certain impact on the enterprise. In addition, enterprises also face the question of whether to replace or repair. So, in order to reduce the existence of risk. When purchasing, companies must choose high quality manufacturers. Seppes is a high quality industrial door manufacturer, you can rest assured if you choose Seppes.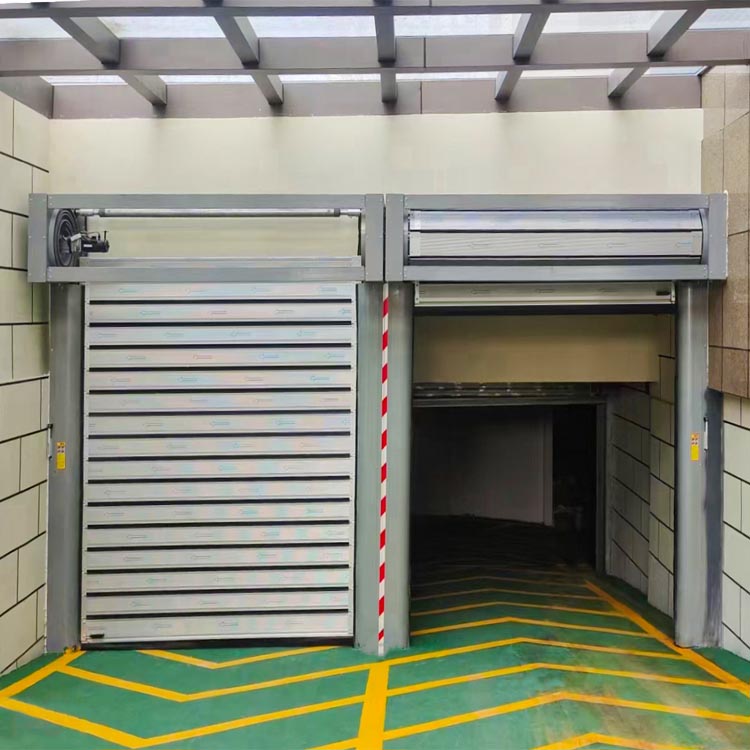 1, The characteristics of Seppes high speed spiral door
Seppes's hard fast doors have some technical features. The first is thermal insulation performance. The door panel material is 0.7mm thick aluminum alloy door panel, filled with high-density polyurethane foam material in the middle, which has the effect of thermal insulation. Secondly, the integrated transmission system of the pulley and the track balance mechanism is adopted, which can run lightly and smoothly. Then, the opening speed can reach 1.2-2m/s. At the same time, the high-strength door panel and transmission mechanism can resist 12-level wind. Finally, there is security. Infrared safety anti-pinch protection device is standard, and safety bottom edge and light curtain are optional.
2. Reasons for choosing Seppes Industrial Door
Seppes industrial door, customers can rest assured. At present, we have 11 years of experience in the d manufacturing of industrial door. The technology is very mature. There are nearly 20 patents for various inventions and technologies, and 15 are pending. Products have been exported to Europe, Australia, the United States, Canada, France, Japan, Dubai, Russia and other countries and regions through high international standards. In addition, Seppes is also a cooperative supplier of more than 60 Fortune 500 companies such as IKEA, Logitech, and Fresenius.