Intelligent Dock Leveler
Various methods have been used to improve the efficiency of loading and unloading also including the use of dock levelers. The main function of the dock leveler is to set up a transition plate between the bottom of the carriage and the platform to facilitate forklifts to transport goods on it. This can improve the efficiency of loading and unloading goods. Some terminals that often need to unload and unload goods will be very inefficient if only relying on manpower. It is necessary to achieve efficiency improvement through external force. This product of our company is more intelligent through motor control. It can help docks, warehouses and other places to achieve a substantial increase in efficiency.
1. Information on the dock leveler
Standard size: W2000mmL2000/2500mmH500/600mm
Maximum size: W2200mmL4500mmH500/600mm
Standard load: We can customize the load of 6T/8T/10T/13T/15T.
Safety device: emergency stop button, tongue plate buffer device, side anti-pinch protection, geomagnetic valve anti-fall device protection.
Color style: blue and black can customize.
Composition: main board, tongue plate, hydraulic pump, oil cylinder and sealing rubber strip.
Use places: stations, docks, logistics warehouses, cold storage platforms, enterprise three-dimensional warehouses.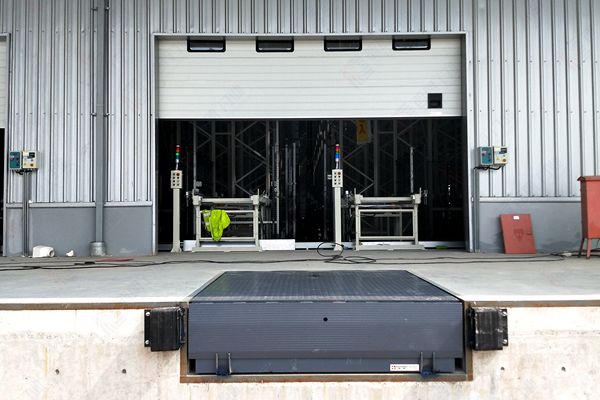 2. Understand Seppes
Seppes has been established for 11 years and is committed to the manufacturing of industrial products. The purpose is to make the entry and exit of the factory more intelligent. The supporting factory in Seppes has 17,500 square meters and can achieve a production capacity of 130 million. Using the laser integrated cutting process, the products produced are more standardized. At present, seppes has been establish for 11 years, and Seppes's industrial products have been export to Europe, Australia, the United States, Canada, France, Japan, Dubai, Russia and other countries and regions through high international standards. There are nearly 20 patents for various inventions and technologies, and 15 are pending. In addition, seppes is also a cooperative supplier of more than 60 Fortune 500 companies such as IKEA, Logitech, and Fresenius.