Installation of zipper fast door in pharmaceutical workshop
Due to the large amount of dust and irritating odor generated in the production process of the pharmaceutical workshop, it may pollute the surrounding environment and affect the daily life of the surrounding residents. Want to improve these bad influences. The manufacturer can replace the original ordinary rolling shutter door with a zipper fast door with better partition and constant temperature effect.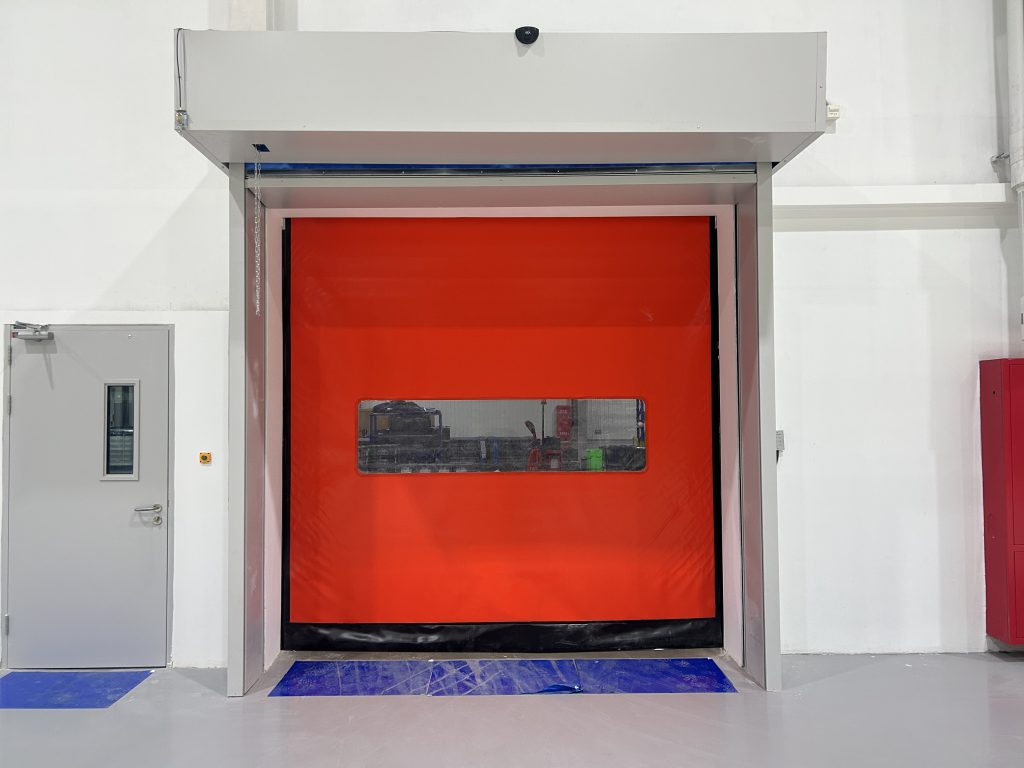 Advantages of zipper high speed door partition constant temperature effect
The specially customized opening speed can be as high as 2m/s by using the servo motor. Which is ten times that of ordinary rolling doors. Quick opening and closing can effectively reduce the temperature loss.
The one-piece sealed door body is selected, with few gaps and high sealing performance. Which plays the role of airtight partition. Reducing the intersection of indoor and outdoor air can well maintain the original indoor temperature conditions.
The zipper locking structure is adopted to enhance the airtightness of the space and avoid the loss of temperature from the gap of the door frame. So as to achieve the effect of cutting off the constant temperature.
The zipper fast door has the product performance of fast lifting and airtight constant temperature. It can effectively block the smell and prevent the loss of temperature. It is suitable for industries such as biopharmaceuticals, chemical production, food processing, etc. that require high partition constant temperature, airtight deodorization, etc.