Industrial Sectional Overhead Doors: Enhancing Security and Efficiency
Industrial sectional overhead doors serve as essential external access points for industrial plant buildings. Unlike traditional home doors, these robust doors feature a curtain that slides smoothly from the bottom to the top and vice versa. Designed to meet the demands of industrial environments, these doors offer a wide range of benefits, including anti-theft capabilities, wind resistance, heat preservation, sound insulation, space optimization, and quick opening. In this article, we explore the key features and advantages of sectional doors, highlighting their suitability for various industrial applications.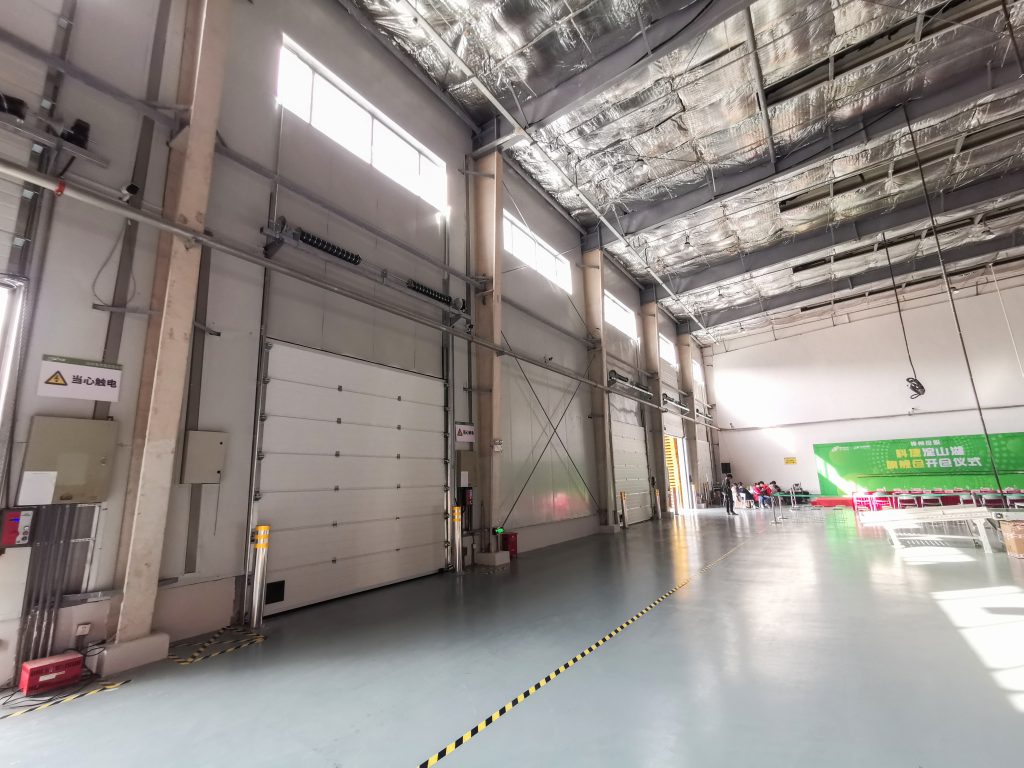 Advanced features for optimized performance of Sectional doors
Excellent Airtightness and Energy Efficiency
Achieving optimal energy efficiency is a top priority for industrial facilities. sectional doors excel in this area, thanks to their superior airtightness. Equipped with EPDM seals on the bottom, top, and sides of the door tracks, these doors ensure a complete attachment between the door panel and the frame. This feature enhances the sealing effectiveness, significantly reducing energy loss and maximizing energy savings.
2. Enhanced Wind Resistance
Sectional doors offer exceptional wind resistance, surpassing level 10 standards. This superior resistance ensures that the doors remain intact and undamaged, even in high-wind conditions. Unlike standard exterior doors, these sectional doors are designed to withstand strong winds. Reducing the risk of deformation, damage, and the associated maintenance costs. Their robust construction provides long-term reliability and durability.
3. Advanced Safety Features
Safety is paramount in industrial settings, and sectional doors incorporate multiple safety measures. These doors are equipped with four layers of safety protection, including a bottom airbag, a button spring anti-break device, a wire rope anti-drop device, and an end buffer for the track. This comprehensive safety system ensures reliable operation and mitigates potential risks, making them a secure choice for industrial environments.
Industrial sectional overhead doors offer numerous advantages for industrial plant buildings. Their excellent airtightness, thermal insulation, space-saving design, high wind resistance, and advanced safety features make them an optimal choice for industrial applications. By investing in sectional doors, businesses can enhance security, improve energy efficiency, optimize space utilization, and create a safer working environment. Explore the range of options available to find the perfect industrial sectional overhead door solution for your specific requirements. Ecolab installed this door in their factory.