Industrial Sectional Door In Seppes
Seppes's Industrial sectional door is very beautiful in appearance, durable in material and stable in opening and closing. At the same time, it also has the advantages of low noise, sealing and heat preservation, safety and reliability. Seppes has six major Seiko systems that form these advantages. So what are these six Seiko systems?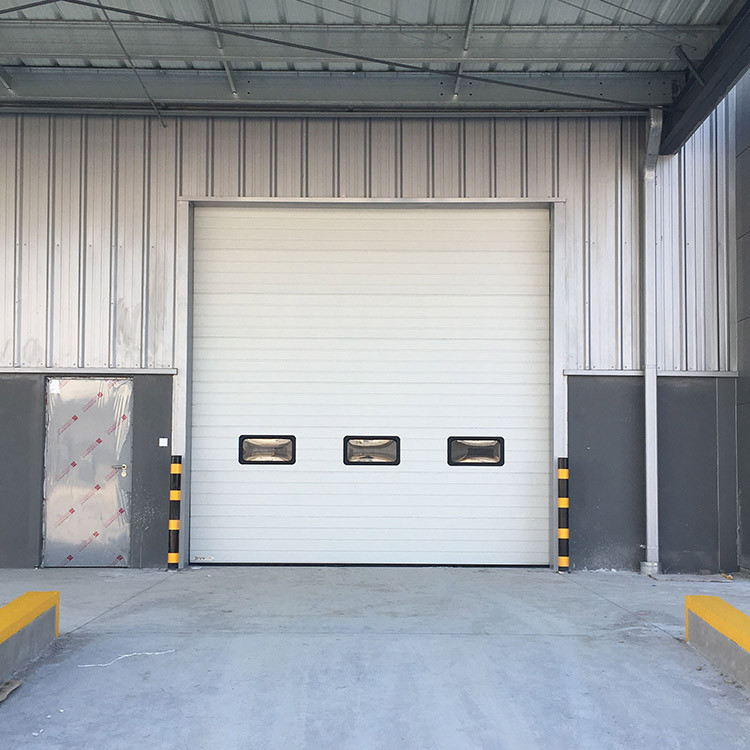 1. Door panel system
Seppes's Industrial sectional door panel is color steel plate, can customize aluminum alloy and 304 stainless steel. The middle is filled with high-density polyurethane foam, and the density of the foam is 45kg/m³-48kg/m³, which has the effect of thermal insulation.
2. Sealing system
The top and side rails are equip with EPDM rubber strips, which completely seal the door. The interface of the door panel equip with sealing rubber to cut off the transfer of cold and heat and reduce the loss of energy.
3. Balance system
The torsion spring is made of high quality spring steel. In addition, the surface of the torsion spring is treat with anti-corrosion and anti-rust treatment. The track's pulleys and hinges form a balancing system that makes running more smoothly.
4.the control system
Seppes adopts the imported brand control system, which can intelligently control the opening and closing of the door, which is stable and durable.
5. Anti-fall system
When the torsion spring breaks, the torsion spring anti-break device can quickly lock, and the falling door body can control within 20cm. When the cable breaks, the wire rope anti-fall device can prevent the door from falling. In addition, it is also equipped with a bottom safety anti-pinch device that rebounds when it encounters obstacles.
6. Safety system
Can configure with a variety of safety protection devices.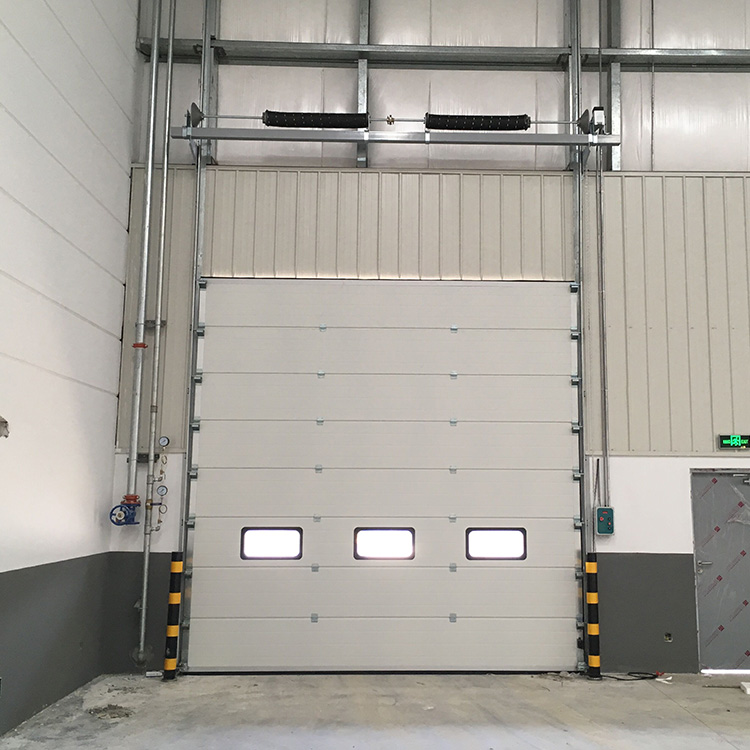 Seppes has 11 years of experience in the manufacture of industrial doors. The technology is very mature. There are nearly 20 patents and 15 are pending. Products have been exported to Europe, Australia, the United States, Canada, France, Japan, Dubai, Russia and other countries and regions through high international standards. In addition, Seppes is also a cooperative supplier of more than 60 Fortune 500 companies such as IKEA, Logitech, and Fresenius.