Hydraulic Dock Leveler
Today I'm going to talk about our company's largest selling hydraulic dock leveler. The working principle is through the joint work of the control system, the electro-hydraulic power unit, the adjustment plate and the tongue plate. Effectively adjust the height difference between the floor and the platform of different transport vehicles. Because, transitional plate is formed between the vehicle and the platform, and the forklift pulls and unloads the goods through the transitional plate, which can improve the efficiency.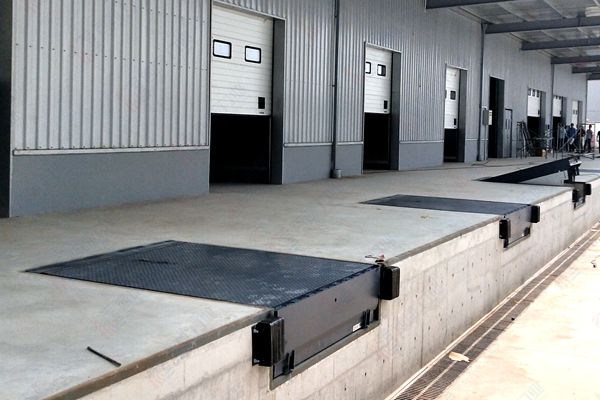 1. Basic information
Standard size: W2000mmL2000/2500mmH500/600mm
Maximum size: W2200mmL4500mmH500/600mm.
Standard load: We can customize the load of 6T/8T/10T.
Lip length: 400mm, 500mm can be customized.
Safety device: emergency stop button, tongue plate buffer device, side anti-pinch protection, geomagnetic valve anti-fall device protection.
Color style: blue and black can be customized.
Composition: main board, tongue plate, hydraulic pump, oil cylinder and sealing rubber strip.
Use places: stations, docks, logistics warehouses, cold storage platforms, enterprise three-dimensional warehouses.
2. Length adjustable range of the dock leveler
2000mm, adjustment range from -300mm to +240mm
2500mm, adjustment range from -300mm to +300mm
3000mm, the adjustment range is -300mm to +365mm
4000mm, the adjustment range is -350mm to +480mm
4500mm, adjustment range from -350mm to +550mm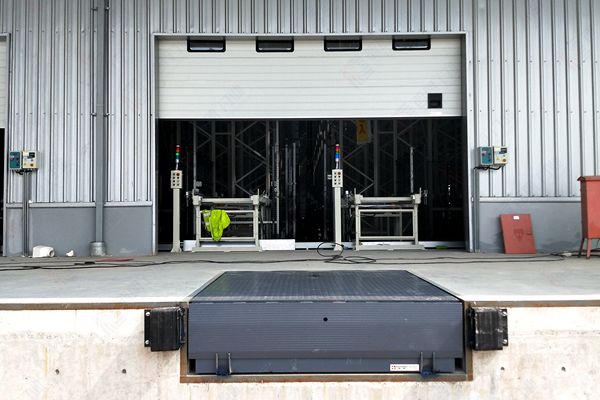 3. The production capacity of seppes
The area of seppes's supporting specialized production plant is 17,500 square meters, which can achieve an annual production capacity of 130 million. Then, the products have passed 15 authoritative certifications, including CE certification and SGS certification. At present, there are more than 20 invention patents, and 15 are under application.Last, Products have been exported to Europe, Australia, the United States, Canada, France, Japan, Dubai, Russia and other countries and regions through high international standards. In addition, seppes is also a cooperative supplier of more than 60 Fortune 500 companies such as IKEA, Logitech, and Fresenius.