How to realize linkage between AGV trolley and fast door
As the factory workshop becomes more and more automated, major companies will choose the workshop fast door and AGV car to be used in linkage to improve work efficiency. During the consultation process, customers often ask how to make the fast door open automatically? What kind of signal is provided to allow the fast door to open automatically? How is the linkage between the AGV trolley and the fast rolling door?
According to the customer's questions, we have sorted out the following methods of linkage between AGV and trolley: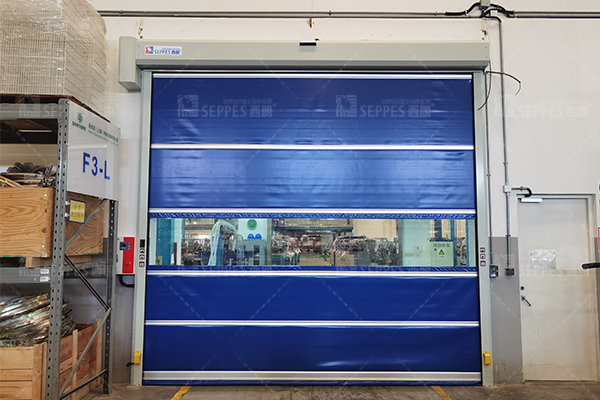 Hard wiring method: It is necessary to convert the docking signal between the fast door and the AGV central control cabinet through relays, each door has 6 relays. And put the I/O signal in the central control cabinet of the AGV car or in the remote I/O compartment.
Ethernet communication method: It is necessary to integrate the automatic door signal and communicate with the central control of the AGV car through Ethernet.
Signal connection: The third method is that the AGV car is equipped with a transmitting signal, and the fast automatic door is equipped with a receiving signal. When the AGV car goes to the fast door, a signal is sent to the fast door. And the door can be automatically opened after receiving the signal. The method implemented in this case is the third method. The AGV car in the customer workshop is equipped with transmitting and receiving signal equipment to realize and control the switch of the door]. And it has an antenna on the outside.
Brief description of the docking work steps of AGV equipment and explosion-proof fast shutter door According to the closing requirements of the appointment. It will automatically close after staying for a few seconds.
Fast rolling shutter doors are widely used, not only in AGV trolley equipment. But also in other industrial equipment, such as: robot arms, stamping equipment, welding protection equipment, operating equipment rooms, conveying equipment, cargo showers room, conveyor belt, freight elevator, etc., to achieve isolation protection, rapid opening and closing.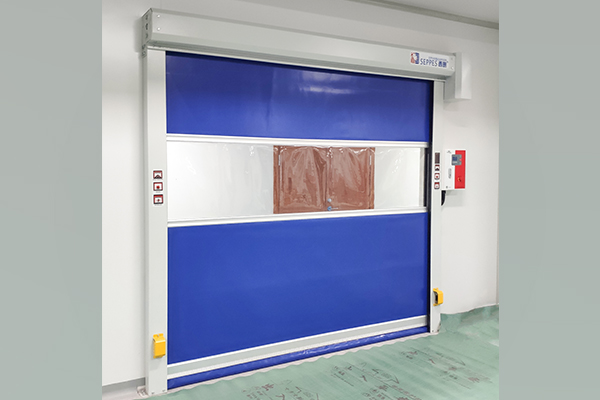 SEPPES continues technological innovation in accordance with European industry standards. It has a number of product core technologies and has passed the EU CE and international authoritative organization SGS certification. And the market covers the whole country. Perfect after-sales service, cooperation cases all over the country. It's the choice of nearly 60 Fortune 500 companies such as Geely, Procter & Gamble, Huawei, Bosch, and Pfizer. And the trust of more than 2,000 cooperative customers around the world. Products are exported to Chile, the Philippines, Spain, and Costa Rica in more than 30 countries. Many overseas distributors provide high-quality services to global customers.