How to prevent dust and sound insulation for the PVC roll up door in the equipment room?
During the processing of equipment, many impurities will be produced, such as dust, welding slag, arc light, chip foam, etc. In order to ensure a clean and safe production environment, PVC roll up doors will be installed in the equipment room for fast isolation and dust-proof safety. So how does it prevent dust and sound insulation? What are the measures? See below for details.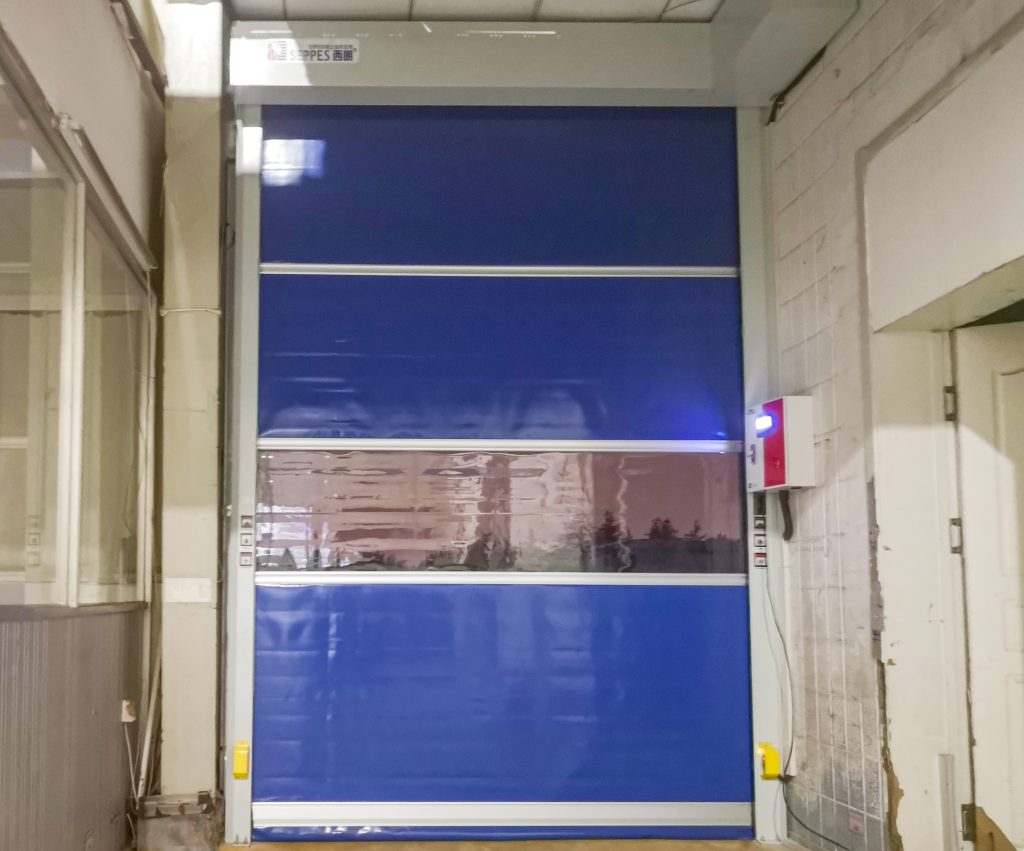 How does the fast roll up door in the equipment room prevent dust?
Both sides of the guide rail of the fast roll up door use brushes, or zipper seals and anti-static door curtains to achieve dust-proof performance. In detail, the use of anti-static door curtains will prevent the dust between equipment from sticking to the door curtains. In the case of all airtight, prevent the dust from leaking to the outside and affect the sanitation of the external production environment.
How about sound insulation and noise reduction?
The product is soundproofed by means of airtightness and isolation. Noise from an open equipment room will definitely carry to the outside. The thickened fast roll up door is used for fast separation and high-quality sealing on both sides. It will reduce the noise transmission speed and decibels, so as to achieve the effect of isolation and noise reduction.
The reason why PVC roll up doors are used in the equipment room is in addition to the above-mentioned advantages of dust prevention and noise reduction. Also because it runs very fast, it can be linked with the device. Satisfy the efficient operation of equipment, improve the production capacity and economic benefits of customer processing. Many well-known foreign brands, such as Hörmann, have very good dustproof and sound insulation effects for their industrial door products.