How to choose a good spiral speed door?
With the rapid development of the manufacturing industry, there are more and more factories. Many customers will choose spiral speed door as the factory gate, but they don't know how to choose a good product. If you choose the wrong one, there will be various troubles, and I will introduce it in detail next: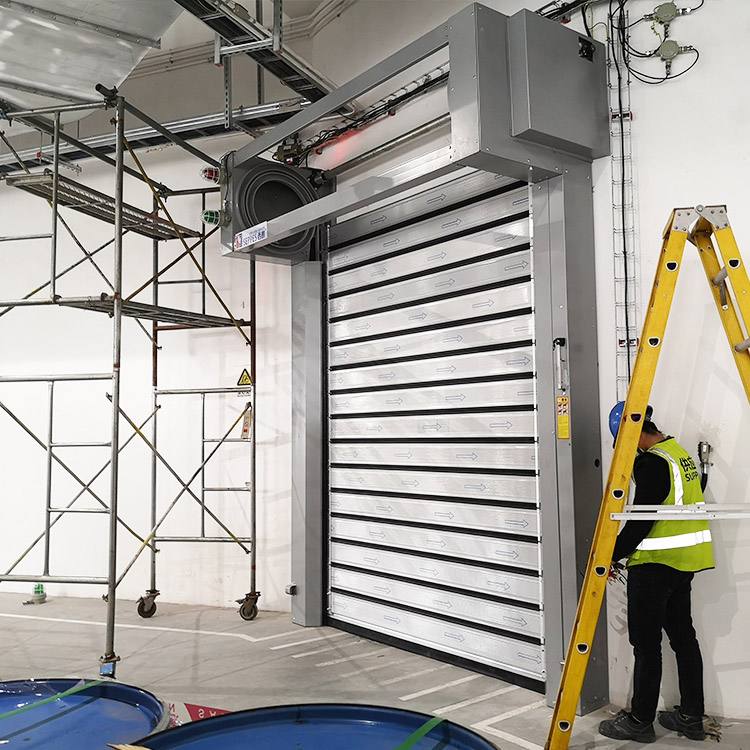 Hard fast door selection method
Price: Brand products are generally not too cheap. Because their products are of good quality, they generally use high-quality materials and complete after-sales service, so the price will be high. If you encounter low prices, please choose carefully.

Company size: The size of a company can also determine the quality of products. Large manufacturers will choose more meticulous production processes, which are safer during use. At the same time, it can also reduce the cost of later maintenance.

Company experience: The company's project experience largely determines the annual output value of a company. If a company has only a few cooperative customers, their quality cannot be guaranteed. For example, SEPPES in China, many of their cooperative customers are Fortune 500 companies. Such as Procter & Gamble, HUAWEI, IKEA, etc.
When choosing a spiral speed door, the price, company size and case can all reflect the company's strength and product quality. You can't just choose cheap products. We also need to consider the long-term use of the product, after all, industrial doors are not frequently replaced. Choosing a good product can bring higher economic benefits to the enterprise.