High Speed Spiral Door Manufacture In Cooperation With IKEA
In response to the country's call to promote new industrialization, many factories have begun to use more intelligent high speed spiral door. Therefore, the traditional aluminum alloy rolling door is now gradually disappearing from people's field of vision. The main reason is that the quality of the traditional aluminum alloy rolling shutter door is not high, mainly relying on the motor to bear the weight of the bearing, and the door body is easy to fall. The second is that the traditional aluminum alloy rolling door cannot be opened by induction, and the efficiency of the vehicle in and out of the transportation of goods is very low. Many people want to know what are the characteristics of intelligent high speed spiral doors. So,I will now let you know about it.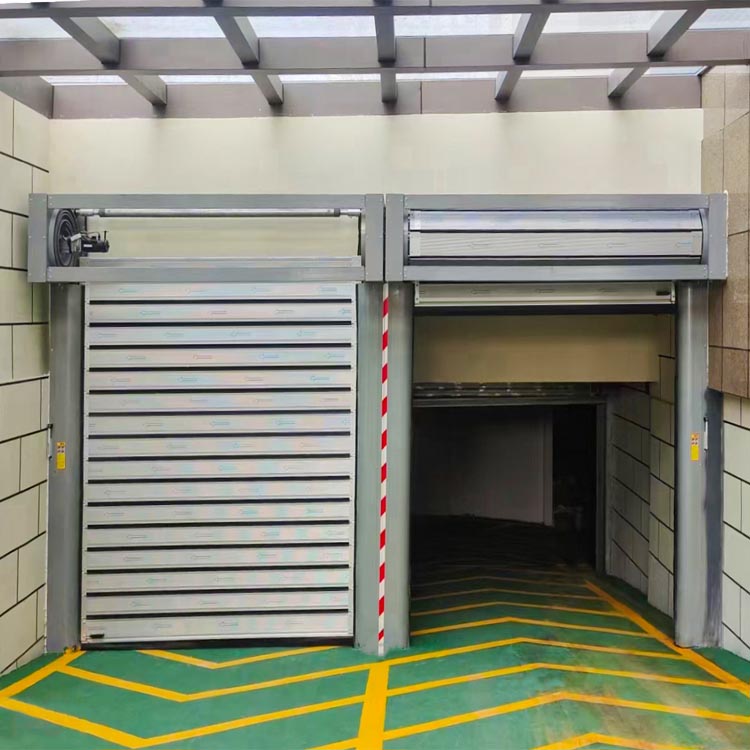 1. Intelligent high speed spiral door
Wind resistance: can resist 11 winds.
Opening speed: 1.2-2m/s.
Opening times per day: 500-800 times.
Door thickness and height: the door thickness is 40mm, and the height of a single door is 200mm.
Installation space: 900mm above the door, 350mm left and right.
Door panel material: The door panel material is 0.7mm thick aluminum alloy door panel, filled with high-density polyurethane foam material.
Door opening method: Standard double-sided manual button, optional radar, geomagnetic, pull rope, remote control, card access control and other door opening methods.
Safety protection device: A light curtain is installed on the inside of the track of the door, and an airbag is also installed at the bottom.
Core technology: turbine suction mechanism, tension and torque balance system, silent transmission mechanism, wireless safety anti-pinch bottom edge, power failure release manual device.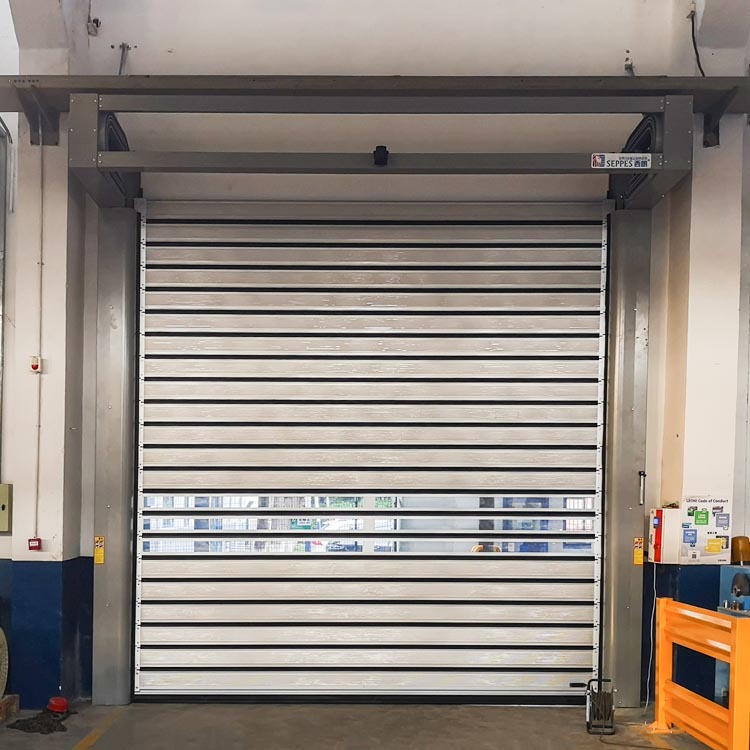 2. How to choose the right manufacturer
With the development of the times, some low-end industrial door brands will be eliminate in the future. If consumers want to cooperate with industrial door manufacturers for a long time, they need to choose carefully before purchasing. Therefore,To prevent these enterprises from being eliminate by the times, the after-sales of industrial doors in the future cannot be solve. Seppes is an 11 year old business with nameplates on every door. According to the information on the nameplate, customers can contact Seppes at any time. At the same time, Seppes is also a supplier to IKEA, Logitech and other companies.