High-Speed Shutter Doors: Enhancing Productivity and Safety
High-speed shutter doors are an excellent choice for businesses seeking to optimize productivity and ensure a safe working environment. With their rapid opening and closing capabilities, these doors streamline logistics operations, minimize energy losses, and offer a host of benefits. In this article, we explore the advantages of high-speed roller doors, emphasizing their role in boosting productivity and enhancing safety.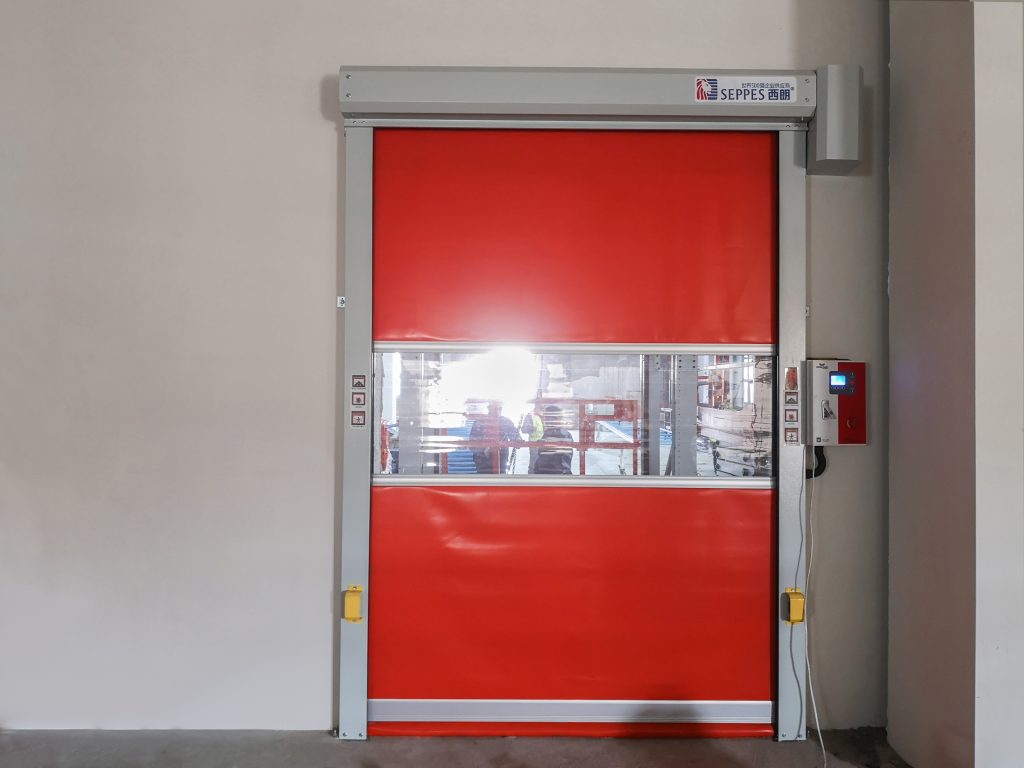 Advantages of High-Speed Roller Doors:
Improved Logistics Efficiency:
With an impressive opening speed of 1.5m/s, high-speed roller doors enable swift entry and exit of goods, significantly enhancing logistics efficiency. By minimizing waiting times and potential backlogs at gateways, these doors ensure seamless operations and expedited processes.
Reduced Energy Consumption:
The rapid operation of high-speed roller doors plays a crucial role in reducing energy losses associated with door openings and closings. By minimizing the time that doors remain open, these doors effectively reduce energy consumption, resulting in lower energy costs and contributing to environmental preservation.
Enhanced Security:
High-speed roller doors offer superior security measures without compromising logistics efficiency. Equipped with standard safety photoelectric protection devices, these doors automatically open upward if individuals or objects pass through when the door body is descending. This feature prevents any potential harm to people or objects, significantly reducing the occurrence of accidents within business premises.
Improved Working Environment Sanitation:
Featuring a double-row brush design, high-speed roller doors minimize external environmental interference within the working area. This design effectively prevents the ingress of dust and insects, promoting a hygienic and clean internal working environment. As a result, the overall work efficiency is enhanced, and potential contamination risks are mitigated. Suitable for installation in food factories like SSK Foods.
In summary, high-speed shutter doors are invaluable assets for businesses aiming to optimize productivity and ensure a safe working environment. These doors enhance logistics efficiency, minimize energy consumption, provide enhanced security measures, and improve the sanitation of the working environment. If you are seeking to increase productivity and safety within your operations, high-speed shutter doors are undoubtedly a worthwhile investment.