Premium Factors of High-Speed PVC Doors: Choosing Quality and Performance
In the rapidly evolving landscape of modern industry, the range of options available for various applications has expanded significantly. To keep up with this progress, an increasing number of factories are opting for high-speed rolling doors over traditional alternatives. If you're considering this upgrade. It's crucial to understand the factors that determine the quality of these doors and how to make an informed decision. In this article, we'll explore the key considerations for selecting high-speed PVC doors and delve into the factors that contribute to their premium performance.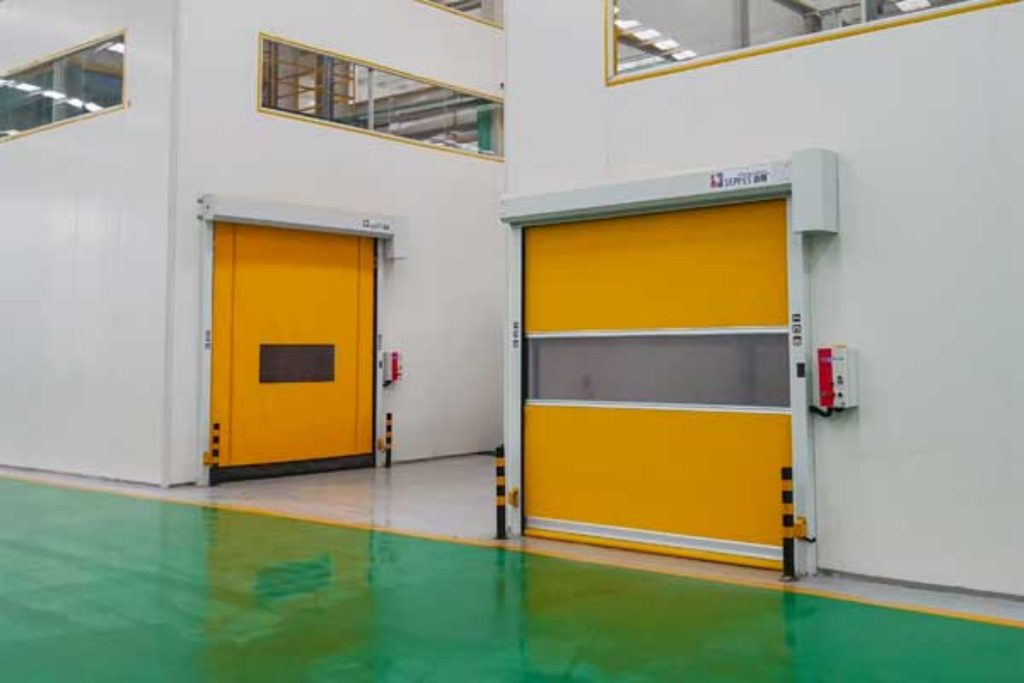 The premium factor of high-speed rolling doors
Importance of the Control System: The control system, comprising the motor and remote control or switch components, plays a vital role in high-speed PVC doors. A highly intelligent special control system, powered by a robust chipset, ensures smooth operation through frequency conversion and energy-saving features. Additionally, it provides a real-time display of operational status and fault location on a user-friendly interface. Given varying usage frequencies and environmental demands, factors like service life, noise levels, safety, and control requirements may differ.
Durable PVC Door Curtain: The door body curtain of a high-speed PVC door is constructed using high-strength non-base cloth with a self-cleaning surface. This design guarantees exceptional wear resistance, tear resistance, and impact resistance, resulting in an extended service life. Therefore, businesses can ensure long-term durability and minimize maintenance requirements.
Swift Running Speed: One of the defining features of high-speed PVC doors is their remarkable running speed, ranging from 0.6m/s to 2.0m/s. Compared to ordinary rolling doors, they operate at 5-7 times faster speeds. This accelerated functionality translates to efficient operations, significant time savings, and improved overall work efficiency.
Superior Sealing Performance: An excellent sealing performance is a crucial aspect of high-quality high-speed PVC doors. These doors employ a double-row brush sealing structure in their tracks. Providing effective protection against insects, dust, and other external elements. The plug-and-play design ensures convenient maintenance without causing damage to the door curtain. Additionally, the incorporation of an air-tight structure at the bottom allows for a precise fit to the ground, ensuring optimal airtightness.
Conclusion:
Selecting a high-quality high-speed PVC door involves considering several crucial factors. The control system's intelligence and compatibility. The durability and strength of the door curtain, the swift running speed, and the sealing performance all contribute to an enhanced experience for customers. By understanding and prioritizing these premium factors, businesses like the Liebherr veil can make informed decisions and provide their operations with efficient, durable, and refined high-speed PVC doors.