High-Speed Freezer Door: A Comprehensive Guide
Clean rooms and constant temperature workshops require doors that meet both cleanliness and constant temperature conditions. Installing a high-speed freezer door can help meet these requirements. If you're unfamiliar with this product, keep reading to learn about its key features and benefits.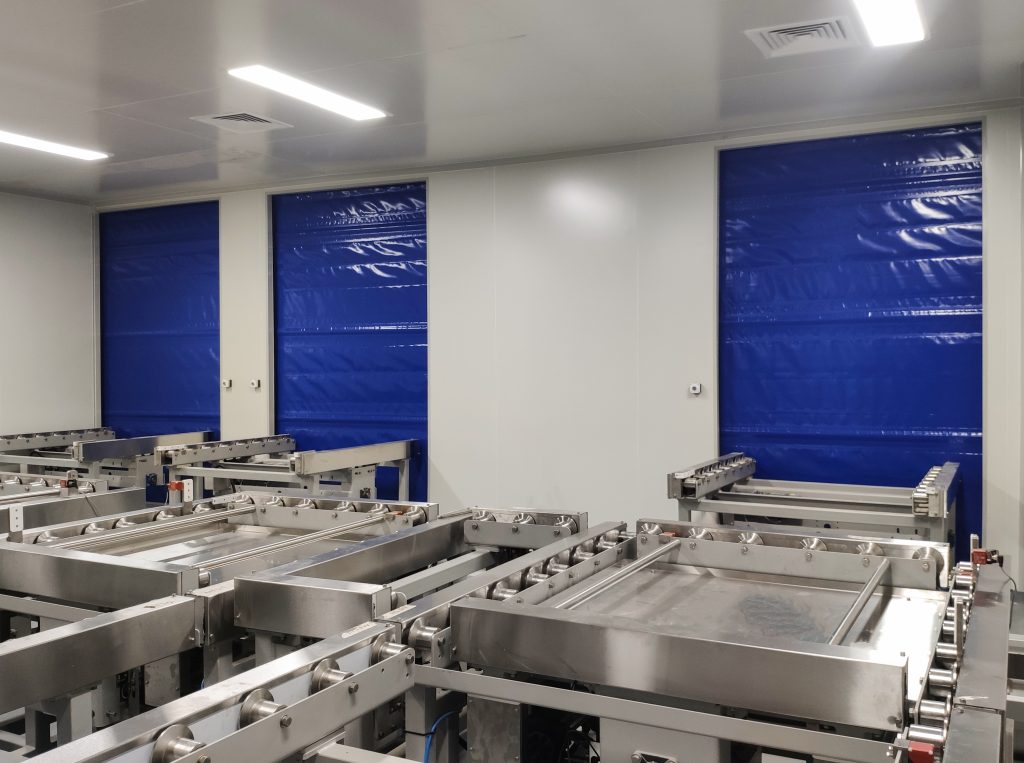 Key Features of Cold Room High Speed Door:
Thickened Door Curtain: Compared to ordinary door curtains, high-speed freezer doors feature a thickened and upgraded design. The wind-resistant ribs that affect heat preservation have been cancelled, and the door curtain is made of a double-layer 0.9mm integrated material filled with insulation materials. This design can effectively lock in the internal temperature, ensuring temperature consistency.
Faster Switching Speed: High-speed freezer doors are designed for faster switching speeds compared to ordinary models. By minimizing the loss of internal cold air during switching, this product helps reduce temperature loss as much as possible.
Hygienic Intelligent Functions: High-speed freezer doors come equipped with various intelligent features such as face recognition, swipe card access control, and contactless switch functions. These functions allow for hands-free operation and improve overall hygiene during use.
Benefits of Cold Room High Speed Door:
1. Improved Energy Efficiency:
The thickened door curtain and faster switching speed of cold room high speed door help to minimize temperature loss, which can lead to improved energy efficiency and cost savings.
2. Enhanced Temperature Consistency:
Cold room high speed door help to maintain a constant temperature within clean rooms and constant temperature workshops. This consistency can help to ensure the quality of products being stored or manufactured within these environments.
3. Improved Hygiene:
Hygienic intelligent functions such as contactless switching and face recognition help to improve hygiene and reduce the risk of contamination within clean rooms and constant temperature workshops.
In summary, high-speed freezer door is an essential component for any clean room or constant temperature workshop. Their thickened door curtain, faster switching speed, and hygienic intelligent functions provide numerous benefits, including improved energy efficiency, enhanced temperature consistency, and improved hygiene. It is suitable for installation in the food industry with high environmental requirements such as Ziyan Food.