Help You Choose High Speed Spiral Door
A high speed spiral door is a very widely used door that can be used both inside and outside a building. Its advantages are thermal insulation, anti-theft and good wind resistance. However, the quality of the doors on the market is good or bad, and the price is also high and low. How to choose has become a difficult problem for the factory. Next I will tell customers to avoid buying poor quality high speed spiral door. Well, let's get to know it with me.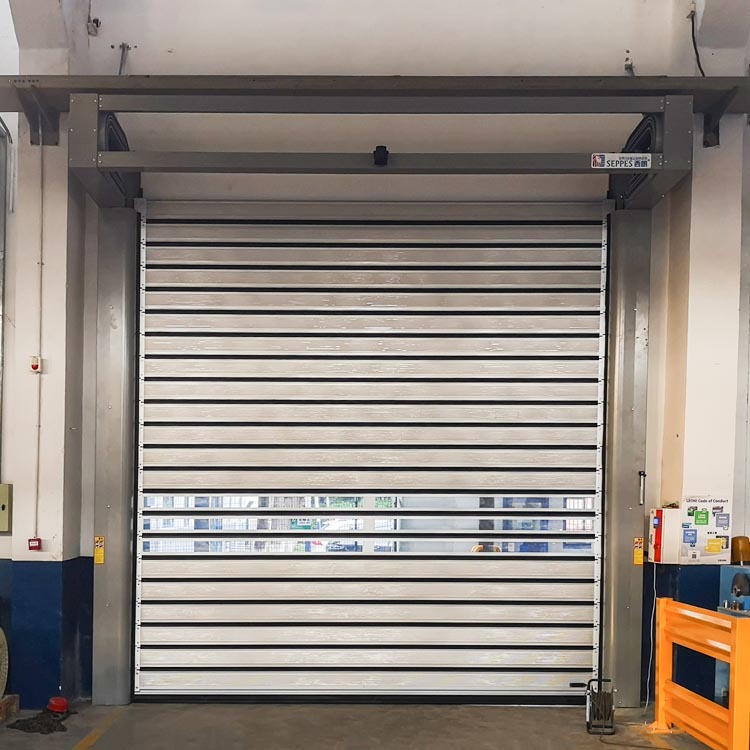 1, How to choose
What we need to know is that a high-quality industrial door must be expensive in terms of construction. So, those doors with very low prices can exclude. Also, we have to look at the strength of the manufacturer. If it is the kind of weak company, it may not be able to provide customers with after-sales protection. Therefore, such companies should also exclude.
2, The characteristics of high speed spiral doors
Wind resistance: can resist 11 winds.
Opening speed: 1.2-2m/s.
Door panel material: The door panel material is 0.7mm thick aluminum alloy door panel, filled with high-density polyurethane foam material.
Door thickness and height: the door thickness is 40mm, and the height of a single door is 200mm.
Door opening method: Standard double-sided manual button, optional radar, geomagnetic, pull rope, remote control, card access control and other door opening methods.
Safety protection device: A light curtain is install on the inside of the track of the door, and an airbag is also install at the bottom.
3, Reasons for choosing Seppes
Seppes has been establish for 11 years and is very mature in the field of industrial door manufacturing. The technicians have more than 7 years of experience per capita and can handle a variety of difficult problems. The supporting factory in seppes has an area of 17,500 square meters and can achieve an annual production capacity of 130 million. Moreover, seppes's industrial door products have passed CE certification and SGS certification. Having received orders from all over the world, our products have been exported to the United States, South Korea, Japan, Singapore, Europe and other countries or regions with high standards. At the same time, we are also the supplier of many Fortune 500 companies. For example, IKEA, Logitech, Fresenius.